Fliteboard AIR - Series 3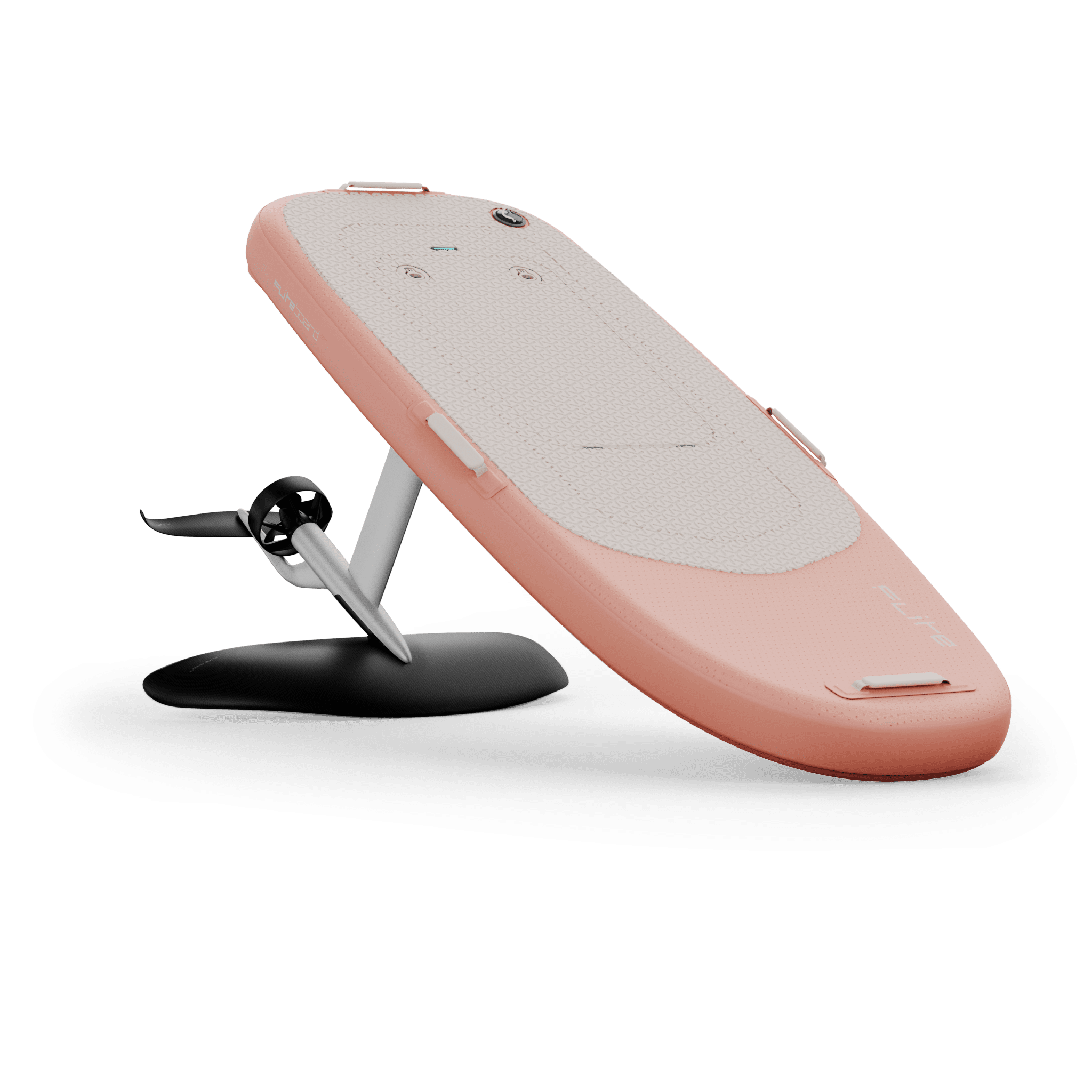 Fliteboard AIR – Series 3
For riders of all levels
Built for the toughest adventures. Even learning. The most buoyant, stable and durable Fliteboard. Perfect for families, yachts, Fliteschools and resorts. 50% more buoyant than the standard board, lighter, easier to transport, strong and forgiving.
Specifications:
– Board: Inflatable exterior with a solid carbon core
– Propulsion: Propeller with prop guard, True Glide propeller or Flite Jet
– Mast: 60cm
– Size 6'0" x 30" (183cm x 76cm)
– Volume 164 liters
12.739,95

€
–
17.925,65

€
incl. VAT
Configure it
The Fliteboard Series 3 configuration includes
Board
Board case (*only in carbon fibre models)
Flitecell
Flitecell case
Wing set (front wing and stabilizer)
Efoil
Efoil case
Charger
Charger case
Accessories
2 years warranty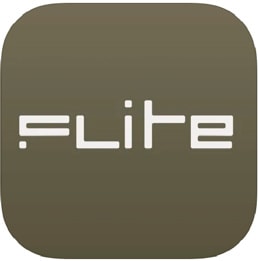 Elevate your Fliteboarding experience
Download the Flite app to unlock the advanced features of your Fliteboard and provide tools that allow you to get the most out of your Fliteboard.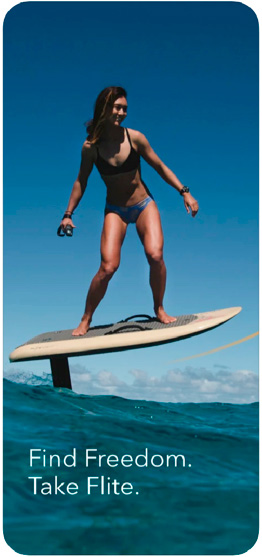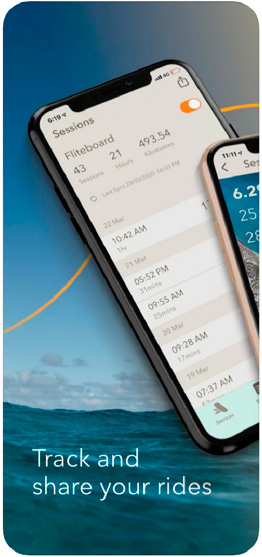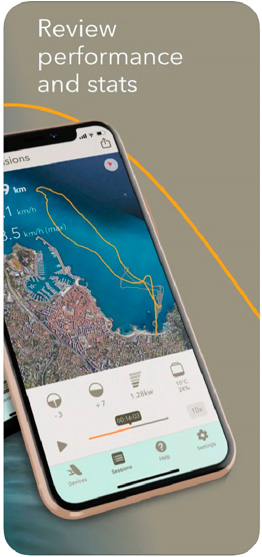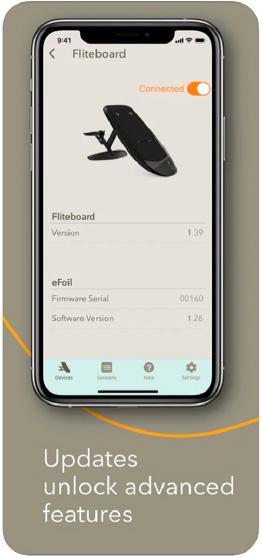 Want to try it before you buy it?
In our official Fliteschool center we offer courses for all levels with which you can learn to sail with the best Efoil Fliteboard on the market.
Do you want us to call you?
Discover other models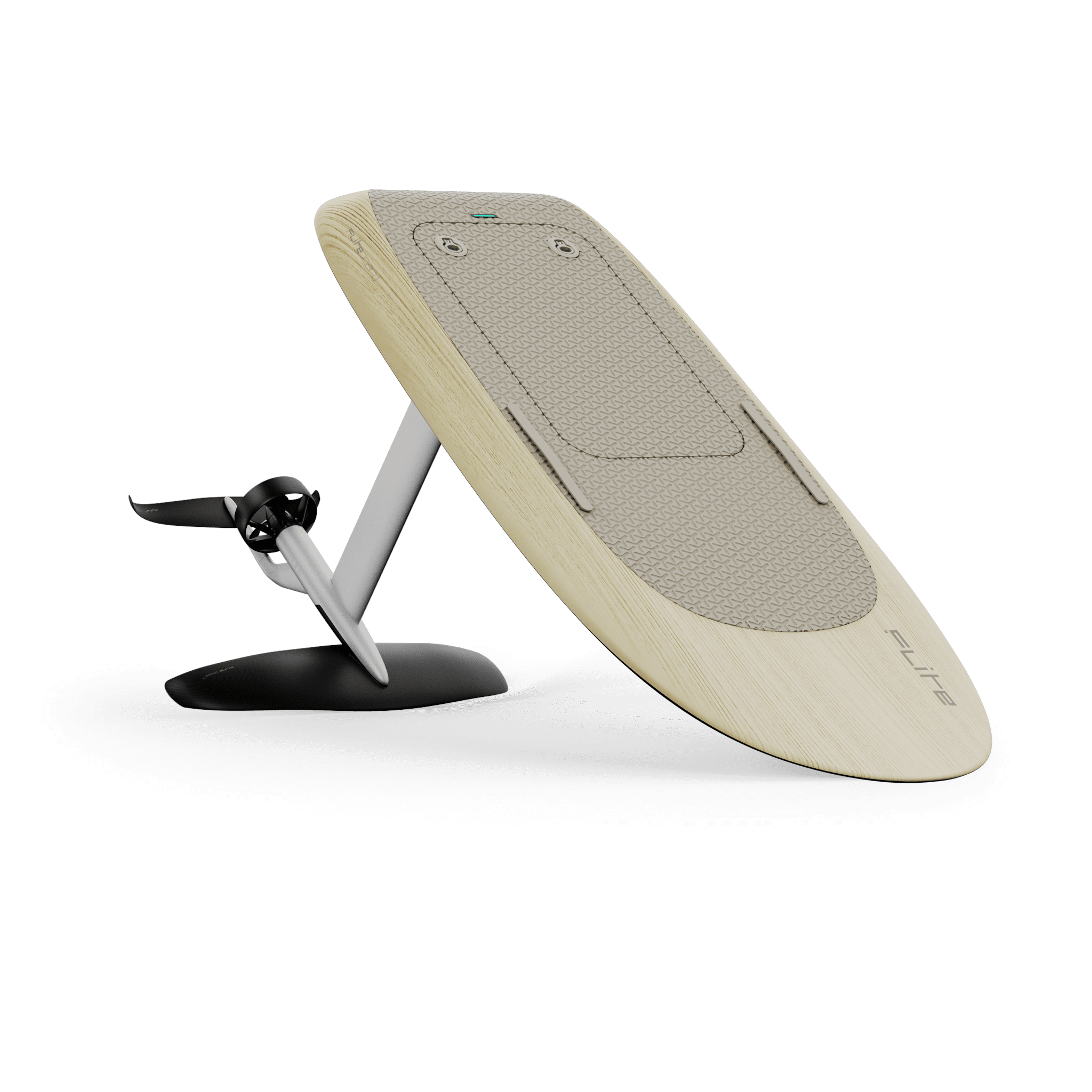 Fliteboard – Series 3
From 12.214,95€

										WC_Product_Bundle Object
(
    [extended_data:WC_Product_Bundle:private] => Array
        (
            [group_mode] => parent
            [bundle_stock_quantity] => 
            [bundled_items_stock_sync_status] => 
            [bundled_items_stock_status] => 
            [layout] => default
            [editable_in_cart] => 
            [aggregate_weight] => 
            [sold_individually_context] => product
            [add_to_cart_form_location] => default
            [min_raw_price] => 
            [min_raw_regular_price] => 
            [max_raw_price] => 
            [max_raw_regular_price] => 
        )

    [bundled_data_items:WC_Product_Bundle:private] => Array
        (
            [0] => WC_Bundled_Item_Data Object
                (
                    [data:protected] => Array
                        (
                            [bundled_item_id] => 350
                            [product_id] => 28439
                            [bundle_id] => 27841
                            [menu_order] => 0
                        )

                    [meta_data:protected] => Array
                        (
                            [optional] => no
                            [quantity_min] => 1
                            [quantity_max] => 1
                            [shipped_individually] => no
                            [priced_individually] => yes
                            [single_product_visibility] => visible
                            [cart_visibility] => visible
                            [order_visibility] => visible
                            [single_product_price_visibility] => visible
                            [cart_price_visibility] => visible
                            [order_price_visibility] => visible
                            [discount] => 
                            [override_variations] => yes
                            [override_default_variation_attributes] => no
                            [hide_filtered_variations] => no
                            [allowed_variations] => Array
                                (
                                    [0] => 28477
                                    [1] => 28478
                                    [2] => 28485
                                    [3] => 28479
                                    [4] => 28480
                                    [5] => 28481
                                    [6] => 28482
                                    [7] => 28483
                                    [8] => 28484
                                    [9] => 28486
                                    [10] => 28487
                                    [11] => 28488
                                )

                            [default_variation_attributes] => Array
                                (
                                )

                            [quantity_default] => 1
                            [hide_thumbnail] => no
                            [override_title] => no
                            [override_description] => no
                            [title] => Fliteboard Series 3 Board
                            [description] => Fliteboard Series 3 Board
                            [translation_item_id_of_fr] => 314
                            [translation_item_id_of_ca] => 341
                            [translation_item_id_of_en] => 350
                            [product_id] => 28439
                            [stock_status] => in_stock
                            [max_stock] => 
                            [real_id] => 243
                        )

                    [meta_data_type_fn:protected] => Array
                        (
                            [quantity_min] => absint
                            [quantity_max] => absint_if_not_empty
                            [quantity_default] => absint
                            [priced_individually] => yes_or_no
                            [shipped_individually] => yes_or_no
                            [override_title] => yes_or_no
                            [title] => strval
                            [override_description] => yes_or_no
                            [description] => strval
                            [optional] => yes_or_no
                            [hide_thumbnail] => yes_or_no
                            [discount] => double_if_not_empty
                            [override_variations] => yes_or_no
                            [override_default_variation_attributes] => yes_or_no
                            [allowed_variations] => maybe_unserialize
                            [default_variation_attributes] => maybe_unserialize
                            [single_product_visibility] => visible_or_hidden
                            [cart_visibility] => visible_or_hidden
                            [order_visibility] => visible_or_hidden
                            [single_product_price_visibility] => visible_or_hidden
                            [cart_price_visibility] => visible_or_hidden
                            [order_price_visibility] => visible_or_hidden
                            [stock_status] => strval
                            [max_stock] => absint_if_not_empty
                        )

                )

            [1] => WC_Bundled_Item_Data Object
                (
                    [data:protected] => Array
                        (
                            [bundled_item_id] => 430
                            [product_id] => 23214
                            [bundle_id] => 27841
                            [menu_order] => 1
                        )

                    [meta_data:protected] => Array
                        (
                            [quantity_min] => 1
                            [quantity_max] => 1
                            [quantity_default] => 1
                            [priced_individually] => yes
                            [shipped_individually] => no
                            [override_title] => no
                            [title] => e-Foil Series 3
                            [override_description] => no
                            [description] => e-Foil Series 3
                            [optional] => no
                            [hide_thumbnail] => no
                            [discount] => 
                            [override_variations] => no
                            [override_default_variation_attributes] => no
                            [allowed_variations] => 
                            [default_variation_attributes] => Array
                                (
                                )

                            [single_product_visibility] => visible
                            [cart_visibility] => visible
                            [order_visibility] => visible
                            [single_product_price_visibility] => visible
                            [cart_price_visibility] => visible
                            [order_price_visibility] => visible
                            [max_stock] => 
                            [product_id] => 23214
                            [stock_status] => in_stock
                            [translation_item_id_of_ca] => 429
                            [translation_item_id_of_en] => 430
                            [translation_item_id_of_fr] => 431
                            [real_id] => 428
                        )

                    [meta_data_type_fn:protected] => Array
                        (
                            [quantity_min] => absint
                            [quantity_max] => absint_if_not_empty
                            [quantity_default] => absint
                            [priced_individually] => yes_or_no
                            [shipped_individually] => yes_or_no
                            [override_title] => yes_or_no
                            [title] => strval
                            [override_description] => yes_or_no
                            [description] => strval
                            [optional] => yes_or_no
                            [hide_thumbnail] => yes_or_no
                            [discount] => double_if_not_empty
                            [override_variations] => yes_or_no
                            [override_default_variation_attributes] => yes_or_no
                            [allowed_variations] => maybe_unserialize
                            [default_variation_attributes] => maybe_unserialize
                            [single_product_visibility] => visible_or_hidden
                            [cart_visibility] => visible_or_hidden
                            [order_visibility] => visible_or_hidden
                            [single_product_price_visibility] => visible_or_hidden
                            [cart_price_visibility] => visible_or_hidden
                            [order_price_visibility] => visible_or_hidden
                            [stock_status] => strval
                            [max_stock] => absint_if_not_empty
                        )

                )

            [2] => WC_Bundled_Item_Data Object
                (
                    [data:protected] => Array
                        (
                            [bundled_item_id] => 464
                            [product_id] => 29440
                            [bundle_id] => 27841
                            [menu_order] => 2
                        )

                    [meta_data:protected] => Array
                        (
                            [quantity_min] => 1
                            [quantity_max] => 1
                            [quantity_default] => 1
                            [priced_individually] => yes
                            [shipped_individually] => no
                            [override_title] => no
                            [title] => Set of wings
                            [override_description] => no
                            [description] => Set of wings
                            [optional] => no
                            [hide_thumbnail] => no
                            [discount] => 
                            [override_variations] => no
                            [override_default_variation_attributes] => no
                            [allowed_variations] => 
                            [default_variation_attributes] => Array
                                (
                                )

                            [single_product_visibility] => visible
                            [cart_visibility] => visible
                            [order_visibility] => visible
                            [single_product_price_visibility] => visible
                            [cart_price_visibility] => visible
                            [order_price_visibility] => visible
                            [product_id] => 29440
                            [translation_item_id_of_ca] => 463
                            [translation_item_id_of_en] => 464
                            [translation_item_id_of_fr] => 465
                            [stock_status] => in_stock
                            [max_stock] => 
                            [real_id] => 462
                        )

                    [meta_data_type_fn:protected] => Array
                        (
                            [quantity_min] => absint
                            [quantity_max] => absint_if_not_empty
                            [quantity_default] => absint
                            [priced_individually] => yes_or_no
                            [shipped_individually] => yes_or_no
                            [override_title] => yes_or_no
                            [title] => strval
                            [override_description] => yes_or_no
                            [description] => strval
                            [optional] => yes_or_no
                            [hide_thumbnail] => yes_or_no
                            [discount] => double_if_not_empty
                            [override_variations] => yes_or_no
                            [override_default_variation_attributes] => yes_or_no
                            [allowed_variations] => maybe_unserialize
                            [default_variation_attributes] => maybe_unserialize
                            [single_product_visibility] => visible_or_hidden
                            [cart_visibility] => visible_or_hidden
                            [order_visibility] => visible_or_hidden
                            [single_product_price_visibility] => visible_or_hidden
                            [cart_price_visibility] => visible_or_hidden
                            [order_price_visibility] => visible_or_hidden
                            [stock_status] => strval
                            [max_stock] => absint_if_not_empty
                        )

                )

            [3] => WC_Bundled_Item_Data Object
                (
                    [data:protected] => Array
                        (
                            [bundled_item_id] => 351
                            [product_id] => 28336
                            [bundle_id] => 27841
                            [menu_order] => 3
                        )

                    [meta_data:protected] => Array
                        (
                            [quantity_min] => 1
                            [quantity_max] => 1
                            [quantity_default] => 1
                            [priced_individually] => yes
                            [shipped_individually] => no
                            [override_title] => no
                            [title] => Flitecell Ti Battery
                            [override_description] => no
                            [description] => Flitecell Ti Battery
                            [optional] => no
                            [hide_thumbnail] => no
                            [discount] => 
                            [override_variations] => yes
                            [override_default_variation_attributes] => no
                            [allowed_variations] => Array
                                (
                                    [0] => 29176
                                    [1] => 28723
                                    [2] => 29178
                                )

                            [default_variation_attributes] => Array
                                (
                                )

                            [single_product_visibility] => visible
                            [cart_visibility] => visible
                            [order_visibility] => visible
                            [single_product_price_visibility] => visible
                            [cart_price_visibility] => visible
                            [order_price_visibility] => visible
                            [hide_filtered_variations] => no
                            [translation_item_id_of_fr] => 315
                            [translation_item_id_of_ca] => 342
                            [product_id] => 28336
                            [translation_item_id_of_en] => 351
                            [stock_status] => in_stock
                            [max_stock] => 
                            [real_id] => 244
                        )

                    [meta_data_type_fn:protected] => Array
                        (
                            [quantity_min] => absint
                            [quantity_max] => absint_if_not_empty
                            [quantity_default] => absint
                            [priced_individually] => yes_or_no
                            [shipped_individually] => yes_or_no
                            [override_title] => yes_or_no
                            [title] => strval
                            [override_description] => yes_or_no
                            [description] => strval
                            [optional] => yes_or_no
                            [hide_thumbnail] => yes_or_no
                            [discount] => double_if_not_empty
                            [override_variations] => yes_or_no
                            [override_default_variation_attributes] => yes_or_no
                            [allowed_variations] => maybe_unserialize
                            [default_variation_attributes] => maybe_unserialize
                            [single_product_visibility] => visible_or_hidden
                            [cart_visibility] => visible_or_hidden
                            [order_visibility] => visible_or_hidden
                            [single_product_price_visibility] => visible_or_hidden
                            [cart_price_visibility] => visible_or_hidden
                            [order_price_visibility] => visible_or_hidden
                            [stock_status] => strval
                            [max_stock] => absint_if_not_empty
                        )

                )

            [4] => WC_Bundled_Item_Data Object
                (
                    [data:protected] => Array
                        (
                            [bundled_item_id] => 352
                            [product_id] => 28710
                            [bundle_id] => 27841
                            [menu_order] => 4
                        )

                    [meta_data:protected] => Array
                        (
                            [quantity_min] => 1
                            [quantity_max] => 1
                            [quantity_default] => 1
                            [priced_individually] => yes
                            [shipped_individually] => no
                            [override_title] => no
                            [title] => Flite Charger
                            [override_description] => no
                            [description] => Flite Charger
                            [optional] => no
                            [hide_thumbnail] => no
                            [discount] => 
                            [override_variations] => yes
                            [override_default_variation_attributes] => no
                            [allowed_variations] => Array
                                (
                                    [0] => 28711
                                    [1] => 28712
                                )

                            [default_variation_attributes] => Array
                                (
                                )

                            [single_product_visibility] => visible
                            [cart_visibility] => visible
                            [order_visibility] => visible
                            [single_product_price_visibility] => visible
                            [cart_price_visibility] => visible
                            [order_price_visibility] => visible
                            [hide_filtered_variations] => no
                            [translation_item_id_of_fr] => 316
                            [translation_item_id_of_ca] => 343
                            [product_id] => 28710
                            [translation_item_id_of_en] => 352
                            [stock_status] => in_stock
                            [max_stock] => 
                            [real_id] => 231
                        )

                    [meta_data_type_fn:protected] => Array
                        (
                            [quantity_min] => absint
                            [quantity_max] => absint_if_not_empty
                            [quantity_default] => absint
                            [priced_individually] => yes_or_no
                            [shipped_individually] => yes_or_no
                            [override_title] => yes_or_no
                            [title] => strval
                            [override_description] => yes_or_no
                            [description] => strval
                            [optional] => yes_or_no
                            [hide_thumbnail] => yes_or_no
                            [discount] => double_if_not_empty
                            [override_variations] => yes_or_no
                            [override_default_variation_attributes] => yes_or_no
                            [allowed_variations] => maybe_unserialize
                            [default_variation_attributes] => maybe_unserialize
                            [single_product_visibility] => visible_or_hidden
                            [cart_visibility] => visible_or_hidden
                            [order_visibility] => visible_or_hidden
                            [single_product_price_visibility] => visible_or_hidden
                            [cart_price_visibility] => visible_or_hidden
                            [order_price_visibility] => visible_or_hidden
                            [stock_status] => strval
                            [max_stock] => absint_if_not_empty
                        )

                )

        )

    [bundled_data_items_delete_queue:WC_Product_Bundle:private] => Array
        (
        )

    [bundled_data_items_save_pending:WC_Product_Bundle:private] => 
    [bundle_form_data:WC_Product_Bundle:private] => Array
        (
        )

    [bundle_price_cache:WC_Product_Bundle:private] => Array
        (
        )

    [object_context:WC_Product_Bundle:private] => 
    [contains:WC_Product_Bundle:private] => Array
        (
            [priced_individually] => 1
            [shipped_individually] => 
            [assembled] => 
            [optional] => 
            [mandatory] => 1
            [on_backorder] => 
            [subscriptions] => 
            [subscriptions_priced_individually] => 
            [subscriptions_priced_variably] => 
            [multiple_subscriptions] => 
            [nyp] => 
            [non_purchasable] => 
            [options] => 1
            [out_of_stock] => 
            [out_of_stock_strict] => 
            [sold_in_multiples] => 1
            [sold_individually] => 
            [discounted] => 
            [discounted_mandatory] => 
            [configurable_quantities] => 
            [hidden] => 
            [visible] => 1
        )

    [is_synced:WC_Product_Bundle:private] => 1
    [is_syncing:WC_Product_Bundle:private] => 
    [data_store_type:WC_Product_Bundle:private] => bundle
    [object_type:protected] => product
    [post_type:protected] => product
    [cache_group:protected] => products
    [data:protected] => Array
        (
            [name] => Fliteboard - Series 3
            [slug] => fliteboard-series-3
            [date_created] => WC_DateTime Object
                (
                    [utc_offset:protected] => 0
                    [date] => 2023-03-09 08:42:47.000000
                    [timezone_type] => 1
                    [timezone] => +00:00
                )

            [date_modified] => WC_DateTime Object
                (
                    [utc_offset:protected] => 0
                    [date] => 2023-03-15 10:00:40.000000
                    [timezone_type] => 1
                    [timezone] => +00:00
                )

            [status] => publish
            [featured] => 
            [catalog_visibility] => visible
            [description] => 





            [short_description] => 
            [sku] => 
            [price] => 
            [regular_price] => 
            [sale_price] => 
            [date_on_sale_from] => 
            [date_on_sale_to] => 
            [total_sales] => 1
            [tax_status] => taxable
            [tax_class] => 
            [manage_stock] => 
            [stock_quantity] => 
            [stock_status] => onbackorder
            [backorders] => no
            [low_stock_amount] => 
            [sold_individually] => 
            [weight] => 
            [length] => 
            [width] => 
            [height] => 
            [upsell_ids] => Array
                (
                )

            [cross_sell_ids] => Array
                (
                )

            [parent_id] => 0
            [reviews_allowed] => 1
            [purchase_note] => 
            [attributes] => Array
                (
                    [pa_tipo-tabla] => WC_Product_Attribute Object
                        (
                            [data:protected] => Array
                                (
                                    [id] => 5
                                    [name] => pa_tipo-tabla
                                    [options] => Array
                                        (
                                            [0] => 289
                                            [1] => 293
                                            [2] => 282
                                        )

                                    [position] => 1
                                    [visible] => 1
                                    [variation] => 
                                )

                        )

                )

            [default_attributes] => Array
                (
                )

            [menu_order] => 13
            [post_password] => 
            [virtual] => 
            [downloadable] => 
            [category_ids] => Array
                (
                    [0] => 279
                    [1] => 81
                )

            [tag_ids] => Array
                (
                )

            [shipping_class_id] => 0
            [downloads] => Array
                (
                )

            [image_id] => 29356
            [gallery_image_ids] => Array
                (
                )

            [download_limit] => -1
            [download_expiry] => -1
            [rating_counts] => Array
                (
                )

            [average_rating] => 0
            [review_count] => 0
            [group_mode] => parent
            [bundle_stock_quantity] => 
            [bundled_items_stock_sync_status] => synced
            [bundled_items_stock_status] => instock
            [layout] => default
            [editable_in_cart] => 1
            [aggregate_weight] => 
            [sold_individually_context] => product
            [add_to_cart_form_location] => default
            [min_raw_price] => 12214.95
            [min_raw_regular_price] => 12214.95
            [max_raw_price] => 19740.65
            [max_raw_regular_price] => 19740.65
        )

    [supports:protected] => Array
        (
            [0] => edit_in_cart
        )

    [id:protected] => 27841
    [changes:protected] => Array
        (
        )

    [object_read:protected] => 1
    [extra_data:protected] => Array
        (
        )

    [default_data:protected] => Array
        (
            [name] => 
            [slug] => 
            [date_created] => 
            [date_modified] => 
            [status] => 
            [featured] => 
            [catalog_visibility] => visible
            [description] => 
            [short_description] => 
            [sku] => 
            [price] => 
            [regular_price] => 
            [sale_price] => 
            [date_on_sale_from] => 
            [date_on_sale_to] => 
            [total_sales] => 0
            [tax_status] => taxable
            [tax_class] => 
            [manage_stock] => 
            [stock_quantity] => 
            [stock_status] => instock
            [backorders] => no
            [low_stock_amount] => 
            [sold_individually] => 
            [weight] => 
            [length] => 
            [width] => 
            [height] => 
            [upsell_ids] => Array
                (
                )

            [cross_sell_ids] => Array
                (
                )

            [parent_id] => 0
            [reviews_allowed] => 1
            [purchase_note] => 
            [attributes] => Array
                (
                )

            [default_attributes] => Array
                (
                )

            [menu_order] => 0
            [post_password] => 
            [virtual] => 
            [downloadable] => 
            [category_ids] => Array
                (
                )

            [tag_ids] => Array
                (
                )

            [shipping_class_id] => 0
            [downloads] => Array
                (
                )

            [image_id] => 
            [gallery_image_ids] => Array
                (
                )

            [download_limit] => -1
            [download_expiry] => -1
            [rating_counts] => Array
                (
                )

            [average_rating] => 0
            [review_count] => 0
            [group_mode] => parent
            [bundle_stock_quantity] => 
            [bundled_items_stock_sync_status] => 
            [bundled_items_stock_status] => 
            [layout] => default
            [editable_in_cart] => 
            [aggregate_weight] => 
            [sold_individually_context] => product
            [add_to_cart_form_location] => default
            [min_raw_price] => 
            [min_raw_regular_price] => 
            [max_raw_price] => 
            [max_raw_regular_price] => 
        )

    [data_store:protected] => WC_Data_Store Object
        (
            [instance:WC_Data_Store:private] => WC_Product_Bundle_Data_Store_CPT Object
                (
                    [extended_internal_meta_keys:protected] => Array
                        (
                            [0] => _wc_pb_group_mode
                            [1] => _wc_pb_bundled_items_stock_sync_status
                            [2] => _wc_pb_bundled_items_stock_status
                            [3] => _wc_pb_bundle_stock_quantity
                            [4] => _wc_pb_base_price
                            [5] => _wc_pb_base_regular_price
                            [6] => _wc_pb_base_sale_price
                            [7] => _wc_pb_layout_style
                            [8] => _wc_pb_edit_in_cart
                            [9] => _wc_pb_aggregate_weight
                            [10] => _wc_pb_sold_individually_context
                            [11] => _wc_pb_add_to_cart_form_location
                            [12] => _wc_sw_max_price
                            [13] => _wc_sw_max_regular_price
                        )

                    [props_to_meta_keys:protected] => Array
                        (
                            [group_mode] => _wc_pb_group_mode
                            [bundled_items_stock_sync_status] => _wc_pb_bundled_items_stock_sync_status
                            [bundled_items_stock_status] => _wc_pb_bundled_items_stock_status
                            [price] => _wc_pb_base_price
                            [regular_price] => _wc_pb_base_regular_price
                            [sale_price] => _wc_pb_base_sale_price
                            [layout] => _wc_pb_layout_style
                            [editable_in_cart] => _wc_pb_edit_in_cart
                            [aggregate_weight] => _wc_pb_aggregate_weight
                            [sold_individually_context] => _wc_pb_sold_individually_context
                            [add_to_cart_form_location] => _wc_pb_add_to_cart_form_location
                            [min_raw_price] => _price
                            [min_raw_regular_price] => _regular_price
                            [max_raw_price] => _wc_sw_max_price
                            [max_raw_regular_price] => _wc_sw_max_regular_price
                        )

                    [internal_meta_keys:protected] => Array
                        (
                            [0] => _name
                            [1] => _slug
                            [2] => _date_created
                            [3] => _date_modified
                            [4] => _status
                            [5] => _featured
                            [6] => _catalog_visibility
                            [7] => _description
                            [8] => _short_description
                            [9] => _sku
                            [10] => _price
                            [11] => _regular_price
                            [12] => _sale_price
                            [13] => _date_on_sale_from
                            [14] => _date_on_sale_to
                            [15] => _total_sales
                            [16] => _tax_status
                            [17] => _tax_class
                            [18] => _manage_stock
                            [19] => _stock_quantity
                            [20] => _stock_status
                            [21] => _backorders
                            [22] => _low_stock_amount
                            [23] => _sold_individually
                            [24] => _weight
                            [25] => _length
                            [26] => _width
                            [27] => _height
                            [28] => _upsell_ids
                            [29] => _cross_sell_ids
                            [30] => _parent_id
                            [31] => _reviews_allowed
                            [32] => _purchase_note
                            [33] => _attributes
                            [34] => _default_attributes
                            [35] => _menu_order
                            [36] => _post_password
                            [37] => _virtual
                            [38] => _downloadable
                            [39] => _category_ids
                            [40] => _tag_ids
                            [41] => _shipping_class_id
                            [42] => _downloads
                            [43] => _image_id
                            [44] => _gallery_image_ids
                            [45] => _download_limit
                            [46] => _download_expiry
                            [47] => _rating_counts
                            [48] => _average_rating
                            [49] => _review_count
                            [50] => _group_mode
                            [51] => _bundle_stock_quantity
                            [52] => _bundled_items_stock_sync_status
                            [53] => _bundled_items_stock_status
                            [54] => _layout
                            [55] => _editable_in_cart
                            [56] => _aggregate_weight
                            [57] => _sold_individually_context
                            [58] => _add_to_cart_form_location
                            [59] => _min_raw_price
                            [60] => _min_raw_regular_price
                            [61] => _max_raw_price
                            [62] => _max_raw_regular_price
                            [63] => _visibility
                            [64] => _sku
                            [65] => _price
                            [66] => _regular_price
                            [67] => _sale_price
                            [68] => _sale_price_dates_from
                            [69] => _sale_price_dates_to
                            [70] => total_sales
                            [71] => _tax_status
                            [72] => _tax_class
                            [73] => _manage_stock
                            [74] => _stock
                            [75] => _stock_status
                            [76] => _backorders
                            [77] => _low_stock_amount
                            [78] => _sold_individually
                            [79] => _weight
                            [80] => _length
                            [81] => _width
                            [82] => _height
                            [83] => _upsell_ids
                            [84] => _crosssell_ids
                            [85] => _purchase_note
                            [86] => _default_attributes
                            [87] => _product_attributes
                            [88] => _virtual
                            [89] => _downloadable
                            [90] => _download_limit
                            [91] => _download_expiry
                            [92] => _featured
                            [93] => _downloadable_files
                            [94] => _wc_rating_count
                            [95] => _wc_average_rating
                            [96] => _wc_review_count
                            [97] => _variation_description
                            [98] => _thumbnail_id
                            [99] => _file_paths
                            [100] => _product_image_gallery
                            [101] => _product_version
                            [102] => _wp_old_slug
                            [103] => _edit_last
                            [104] => _edit_lock
                        )

                    [must_exist_meta_keys:protected] => Array
                        (
                            [0] => _tax_class
                        )

                    [extra_data_saved:protected] => 
                    [updated_props:protected] => Array
                        (
                        )

                    [meta_type:protected] => post
                    [object_id_field_for_meta:protected] => 
                )

            [stores:WC_Data_Store:private] => Array
                (
                    [coupon] => WC_Coupon_Data_Store_CPT
                    [customer] => WC_Customer_Data_Store
                    [customer-download] => WC_Customer_Download_Data_Store
                    [customer-download-log] => WC_Customer_Download_Log_Data_Store
                    [customer-session] => WC_Customer_Data_Store_Session
                    [order] => WC_Order_Data_Store_CPT
                    [order-refund] => WC_Order_Refund_Data_Store_CPT
                    [order-item] => WC_Order_Item_Data_Store
                    [order-item-coupon] => WC_Order_Item_Coupon_Data_Store
                    [order-item-fee] => WC_Order_Item_Fee_Data_Store
                    [order-item-product] => WC_Order_Item_Product_Data_Store
                    [order-item-shipping] => WC_Order_Item_Shipping_Data_Store
                    [order-item-tax] => WC_Order_Item_Tax_Data_Store
                    [payment-token] => WC_Payment_Token_Data_Store
                    [product] => WC_Product_Data_Store_CPT
                    [product-grouped] => WC_Product_Grouped_Data_Store_CPT
                    [product-variable] => WC_Product_Variable_Data_Store_CPT
                    [product-variation] => WC_Product_Variation_Data_Store_CPT
                    [shipping-zone] => WC_Shipping_Zone_Data_Store
                    [webhook] => WC_Webhook_Data_Store
                    [product-bundle] => WC_Product_Bundle_Data_Store_CPT
                    [report-revenue-stats] => Automattic\WooCommerce\Admin\API\Reports\Orders\Stats\DataStore
                    [report-orders] => Automattic\WooCommerce\Admin\API\Reports\Orders\DataStore
                    [report-orders-stats] => Automattic\WooCommerce\Admin\API\Reports\Orders\Stats\DataStore
                    [report-products] => Automattic\WooCommerce\Admin\API\Reports\Products\DataStore
                    [report-variations] => Automattic\WooCommerce\Admin\API\Reports\Variations\DataStore
                    [report-products-stats] => Automattic\WooCommerce\Admin\API\Reports\Products\Stats\DataStore
                    [report-variations-stats] => Automattic\WooCommerce\Admin\API\Reports\Variations\Stats\DataStore
                    [report-categories] => Automattic\WooCommerce\Admin\API\Reports\Categories\DataStore
                    [report-taxes] => Automattic\WooCommerce\Admin\API\Reports\Taxes\DataStore
                    [report-taxes-stats] => Automattic\WooCommerce\Admin\API\Reports\Taxes\Stats\DataStore
                    [report-coupons] => Automattic\WooCommerce\Admin\API\Reports\Coupons\DataStore
                    [report-coupons-stats] => Automattic\WooCommerce\Admin\API\Reports\Coupons\Stats\DataStore
                    [report-downloads] => Automattic\WooCommerce\Admin\API\Reports\Downloads\DataStore
                    [report-downloads-stats] => Automattic\WooCommerce\Admin\API\Reports\Downloads\Stats\DataStore
                    [admin-note] => Automattic\WooCommerce\Admin\Notes\DataStore
                    [report-customers] => Automattic\WooCommerce\Admin\API\Reports\Customers\DataStore
                    [report-customers-stats] => Automattic\WooCommerce\Admin\API\Reports\Customers\Stats\DataStore
                    [report-stock-stats] => Automattic\WooCommerce\Admin\API\Reports\Stock\Stats\DataStore
                )

            [current_class_name:WC_Data_Store:private] => WC_Product_Bundle_Data_Store_CPT
            [object_type:WC_Data_Store:private] => product-bundle
        )

    [meta_data:protected] => Array
        (
            [0] => WC_Meta_Data Object
                (
                    [current_data:protected] => Array
                        (
                            [id] => 1347975
                            [key] => _wpml_media_featured
                            [value] => 1
                        )

                    [data:protected] => Array
                        (
                            [id] => 1347975
                            [key] => _wpml_media_featured
                            [value] => 1
                        )

                )

            [1] => WC_Meta_Data Object
                (
                    [current_data:protected] => Array
                        (
                            [id] => 1347976
                            [key] => _wpml_media_duplicate
                            [value] => 1
                        )

                    [data:protected] => Array
                        (
                            [id] => 1347976
                            [key] => _wpml_media_duplicate
                            [value] => 1
                        )

                )

            [2] => WC_Meta_Data Object
                (
                    [current_data:protected] => Array
                        (
                            [id] => 1347977
                            [key] => _last_translation_edit_mode
                            [value] => native-editor
                        )

                    [data:protected] => Array
                        (
                            [id] => 1347977
                            [key] => _last_translation_edit_mode
                            [value] => native-editor
                        )

                )

            [3] => WC_Meta_Data Object
                (
                    [current_data:protected] => Array
                        (
                            [id] => 1347978
                            [key] => wcml_sync_hash
                            [value] => Array
                                (
                                    [postmeta_fields] => fc0989f36f5076948f1b0e345afdbe27
                                )

                        )

                    [data:protected] => Array
                        (
                            [id] => 1347978
                            [key] => wcml_sync_hash
                            [value] => Array
                                (
                                    [postmeta_fields] => fc0989f36f5076948f1b0e345afdbe27
                                )

                        )

                )

            [4] => WC_Meta_Data Object
                (
                    [current_data:protected] => Array
                        (
                            [id] => 1347981
                            [key] => attr_label_translations
                            [value] => Array
                                (
                                )

                        )

                    [data:protected] => Array
                        (
                            [id] => 1347981
                            [key] => attr_label_translations
                            [value] => Array
                                (
                                )

                        )

                )

            [5] => WC_Meta_Data Object
                (
                    [current_data:protected] => Array
                        (
                            [id] => 1347986
                            [key] => _children
                            [value] => Array
                                (
                                )

                        )

                    [data:protected] => Array
                        (
                            [id] => 1347986
                            [key] => _children
                            [value] => Array
                                (
                                )

                        )

                )

            [6] => WC_Meta_Data Object
                (
                    [current_data:protected] => Array
                        (
                            [id] => 1350830
                            [key] => _yoast_wpseo_estimated-reading-time-minutes
                            [value] => 0
                        )

                    [data:protected] => Array
                        (
                            [id] => 1350830
                            [key] => _yoast_wpseo_estimated-reading-time-minutes
                            [value] => 0
                        )

                )

            [7] => WC_Meta_Data Object
                (
                    [current_data:protected] => Array
                        (
                            [id] => 1350831
                            [key] => _yoast_wpseo_wordproof_timestamp
                            [value] => 
                        )

                    [data:protected] => Array
                        (
                            [id] => 1350831
                            [key] => _yoast_wpseo_wordproof_timestamp
                            [value] => 
                        )

                )

            [8] => WC_Meta_Data Object
                (
                    [current_data:protected] => Array
                        (
                            [id] => 1452744
                            [key] => _wp_old_date
                            [value] => 2023-01-30
                        )

                    [data:protected] => Array
                        (
                            [id] => 1452744
                            [key] => _wp_old_date
                            [value] => 2023-01-30
                        )

                )

            [9] => WC_Meta_Data Object
                (
                    [current_data:protected] => Array
                        (
                            [id] => 1485258
                            [key] => _video-cabecera
                            [value] => 
                        )

                    [data:protected] => Array
                        (
                            [id] => 1485258
                            [key] => _video-cabecera
                            [value] => 
                        )

                )

            [10] => WC_Meta_Data Object
                (
                    [current_data:protected] => Array
                        (
                            [id] => 1485259
                            [key] => _video-cabecera-mp4
                            [value] => 
                        )

                    [data:protected] => Array
                        (
                            [id] => 1485259
                            [key] => _video-cabecera-mp4
                            [value] => 
                        )

                )

            [11] => WC_Meta_Data Object
                (
                    [current_data:protected] => Array
                        (
                            [id] => 1485260
                            [key] => _img-cabecera
                            [value] => 26813
                        )

                    [data:protected] => Array
                        (
                            [id] => 1485260
                            [key] => _img-cabecera
                            [value] => 26813
                        )

                )

            [12] => WC_Meta_Data Object
                (
                    [current_data:protected] => Array
                        (
                            [id] => 1485261
                            [key] => _img-cabecera-mobile
                            [value] => 
                        )

                    [data:protected] => Array
                        (
                            [id] => 1485261
                            [key] => _img-cabecera-mobile
                            [value] => 
                        )

                )

            [13] => WC_Meta_Data Object
                (
                    [current_data:protected] => Array
                        (
                            [id] => 1485262
                            [key] => _seleccion-embarcacion
                            [value] => 0
                        )

                    [data:protected] => Array
                        (
                            [id] => 1485262
                            [key] => _seleccion-embarcacion
                            [value] => 0
                        )

                )

            [14] => WC_Meta_Data Object
                (
                    [current_data:protected] => Array
                        (
                            [id] => 1485263
                            [key] => _detalles-producto
                            [value] => 
                        )

                    [data:protected] => Array
                        (
                            [id] => 1485263
                            [key] => _detalles-producto
                            [value] => 
                        )

                )

            [15] => WC_Meta_Data Object
                (
                    [current_data:protected] => Array
                        (
                            [id] => 1485264
                            [key] => _ficha-pdf-embarcacion
                            [value] => 
                        )

                    [data:protected] => Array
                        (
                            [id] => 1485264
                            [key] => _ficha-pdf-embarcacion
                            [value] => 
                        )

                )

            [16] => WC_Meta_Data Object
                (
                    [current_data:protected] => Array
                        (
                            [id] => 1485265
                            [key] => _eslora-embaracion
                            [value] => 
                        )

                    [data:protected] => Array
                        (
                            [id] => 1485265
                            [key] => _eslora-embaracion
                            [value] => 
                        )

                )

            [17] => WC_Meta_Data Object
                (
                    [current_data:protected] => Array
                        (
                            [id] => 1485266
                            [key] => _manga-embaracion
                            [value] => 
                        )

                    [data:protected] => Array
                        (
                            [id] => 1485266
                            [key] => _manga-embaracion
                            [value] => 
                        )

                )

            [18] => WC_Meta_Data Object
                (
                    [current_data:protected] => Array
                        (
                            [id] => 1485267
                            [key] => _peso-embaracion
                            [value] => 
                        )

                    [data:protected] => Array
                        (
                            [id] => 1485267
                            [key] => _peso-embaracion
                            [value] => 
                        )

                )

            [19] => WC_Meta_Data Object
                (
                    [current_data:protected] => Array
                        (
                            [id] => 1485268
                            [key] => _capacidad-embaracion
                            [value] => 
                        )

                    [data:protected] => Array
                        (
                            [id] => 1485268
                            [key] => _capacidad-embaracion
                            [value] => 
                        )

                )

            [20] => WC_Meta_Data Object
                (
                    [current_data:protected] => Array
                        (
                            [id] => 1485269
                            [key] => _categoria-embaracion
                            [value] => 
                        )

                    [data:protected] => Array
                        (
                            [id] => 1485269
                            [key] => _categoria-embaracion
                            [value] => 
                        )

                )

            [21] => WC_Meta_Data Object
                (
                    [current_data:protected] => Array
                        (
                            [id] => 1485270
                            [key] => _capacidad-combustible
                            [value] => 
                        )

                    [data:protected] => Array
                        (
                            [id] => 1485270
                            [key] => _capacidad-combustible
                            [value] => 
                        )

                )

            [22] => WC_Meta_Data Object
                (
                    [current_data:protected] => Array
                        (
                            [id] => 1485271
                            [key] => _capacidad-deposito-agua
                            [value] => 
                        )

                    [data:protected] => Array
                        (
                            [id] => 1485271
                            [key] => _capacidad-deposito-agua
                            [value] => 
                        )

                )

            [23] => WC_Meta_Data Object
                (
                    [current_data:protected] => Array
                        (
                            [id] => 1485272
                            [key] => _potencia-1-embaracion
                            [value] => 
                        )

                    [data:protected] => Array
                        (
                            [id] => 1485272
                            [key] => _potencia-1-embaracion
                            [value] => 
                        )

                )

            [24] => WC_Meta_Data Object
                (
                    [current_data:protected] => Array
                        (
                            [id] => 1485273
                            [key] => _potencia-2-embaracion
                            [value] => 
                        )

                    [data:protected] => Array
                        (
                            [id] => 1485273
                            [key] => _potencia-2-embaracion
                            [value] => 
                        )

                )

            [25] => WC_Meta_Data Object
                (
                    [current_data:protected] => Array
                        (
                            [id] => 1485274
                            [key] => _equipamiento-embarcacion
                            [value] => 
                        )

                    [data:protected] => Array
                        (
                            [id] => 1485274
                            [key] => _equipamiento-embarcacion
                            [value] => 
                        )

                )

            [26] => WC_Meta_Data Object
                (
                    [current_data:protected] => Array
                        (
                            [id] => 1485275
                            [key] => _equipamiento-opcional-embarcacion
                            [value] => 
                        )

                    [data:protected] => Array
                        (
                            [id] => 1485275
                            [key] => _equipamiento-opcional-embarcacion
                            [value] => 
                        )

                )

            [27] => WC_Meta_Data Object
                (
                    [current_data:protected] => Array
                        (
                            [id] => 1485276
                            [key] => _imagenes-grid-embarcacion|||0|_empty
                            [value] => 
                        )

                    [data:protected] => Array
                        (
                            [id] => 1485276
                            [key] => _imagenes-grid-embarcacion|||0|_empty
                            [value] => 
                        )

                )

            [28] => WC_Meta_Data Object
                (
                    [current_data:protected] => Array
                        (
                            [id] => 1485277
                            [key] => _galeria-embarcacion|||0|_empty
                            [value] => 
                        )

                    [data:protected] => Array
                        (
                            [id] => 1485277
                            [key] => _galeria-embarcacion|||0|_empty
                            [value] => 
                        )

                )

            [29] => WC_Meta_Data Object
                (
                    [current_data:protected] => Array
                        (
                            [id] => 1485278
                            [key] => _slider-motorizacion-recomendada|||0|_empty
                            [value] => 
                        )

                    [data:protected] => Array
                        (
                            [id] => 1485278
                            [key] => _slider-motorizacion-recomendada|||0|_empty
                            [value] => 
                        )

                )

            [30] => WC_Meta_Data Object
                (
                    [current_data:protected] => Array
                        (
                            [id] => 1485279
                            [key] => _slider-motorizacion-maxima|||0|_empty
                            [value] => 
                        )

                    [data:protected] => Array
                        (
                            [id] => 1485279
                            [key] => _slider-motorizacion-maxima|||0|_empty
                            [value] => 
                        )

                )

            [31] => WC_Meta_Data Object
                (
                    [current_data:protected] => Array
                        (
                            [id] => 1485280
                            [key] => _seleccion-motos
                            [value] => 0
                        )

                    [data:protected] => Array
                        (
                            [id] => 1485280
                            [key] => _seleccion-motos
                            [value] => 0
                        )

                )

            [32] => WC_Meta_Data Object
                (
                    [current_data:protected] => Array
                        (
                            [id] => 1485281
                            [key] => _descripcion-corta-motos
                            [value] => 
                        )

                    [data:protected] => Array
                        (
                            [id] => 1485281
                            [key] => _descripcion-corta-motos
                            [value] => 
                        )

                )

            [33] => WC_Meta_Data Object
                (
                    [current_data:protected] => Array
                        (
                            [id] => 1485282
                            [key] => _detalles-producto-motos
                            [value] => 
                        )

                    [data:protected] => Array
                        (
                            [id] => 1485282
                            [key] => _detalles-producto-motos
                            [value] => 
                        )

                )

            [34] => WC_Meta_Data Object
                (
                    [current_data:protected] => Array
                        (
                            [id] => 1485283
                            [key] => _ficha-pdf-motos
                            [value] => 
                        )

                    [data:protected] => Array
                        (
                            [id] => 1485283
                            [key] => _ficha-pdf-motos
                            [value] => 
                        )

                )

            [35] => WC_Meta_Data Object
                (
                    [current_data:protected] => Array
                        (
                            [id] => 1485284
                            [key] => _potencia-motos
                            [value] => 
                        )

                    [data:protected] => Array
                        (
                            [id] => 1485284
                            [key] => _potencia-motos
                            [value] => 
                        )

                )

            [36] => WC_Meta_Data Object
                (
                    [current_data:protected] => Array
                        (
                            [id] => 1485285
                            [key] => _capacidad-motos
                            [value] => 
                        )

                    [data:protected] => Array
                        (
                            [id] => 1485285
                            [key] => _capacidad-motos
                            [value] => 
                        )

                )

            [37] => WC_Meta_Data Object
                (
                    [current_data:protected] => Array
                        (
                            [id] => 1485286
                            [key] => _caracteristicas-motos
                            [value] => 
                        )

                    [data:protected] => Array
                        (
                            [id] => 1485286
                            [key] => _caracteristicas-motos
                            [value] => 
                        )

                )

            [38] => WC_Meta_Data Object
                (
                    [current_data:protected] => Array
                        (
                            [id] => 1485287
                            [key] => _imagenes-grid-motos|||0|_empty
                            [value] => 
                        )

                    [data:protected] => Array
                        (
                            [id] => 1485287
                            [key] => _imagenes-grid-motos|||0|_empty
                            [value] => 
                        )

                )

            [39] => WC_Meta_Data Object
                (
                    [current_data:protected] => Array
                        (
                            [id] => 1485288
                            [key] => _galeria-motos|||0|_empty
                            [value] => 
                        )

                    [data:protected] => Array
                        (
                            [id] => 1485288
                            [key] => _galeria-motos|||0|_empty
                            [value] => 
                        )

                )

            [40] => WC_Meta_Data Object
                (
                    [current_data:protected] => Array
                        (
                            [id] => 1485289
                            [key] => _association-productos-relacionados-motos|||0|_empty
                            [value] => 
                        )

                    [data:protected] => Array
                        (
                            [id] => 1485289
                            [key] => _association-productos-relacionados-motos|||0|_empty
                            [value] => 
                        )

                )

            [41] => WC_Meta_Data Object
                (
                    [current_data:protected] => Array
                        (
                            [id] => 1485290
                            [key] => _seleccion-fliteboard
                            [value] => 1
                        )

                    [data:protected] => Array
                        (
                            [id] => 1485290
                            [key] => _seleccion-fliteboard
                            [value] => 1
                        )

                )

            [42] => WC_Meta_Data Object
                (
                    [current_data:protected] => Array
                        (
                            [id] => 1485291
                            [key] => _background-color
                            [value] => #5D624A
                        )

                    [data:protected] => Array
                        (
                            [id] => 1485291
                            [key] => _background-color
                            [value] => #5D624A
                        )

                )

            [43] => WC_Meta_Data Object
                (
                    [current_data:protected] => Array
                        (
                            [id] => 1485292
                            [key] => _description-fliteboard-grid
                            [value] => 

All levels


Fliteboard is our best selling board for any level of experience and riding style. Turn rivers, lakes and oceans into your playground.

1.73m, 100 liters - Bestseller - Versatile - Glides fast
                        )

                    [data:protected] => Array
                        (
                            [id] => 1485292
                            [key] => _description-fliteboard-grid
                            [value] => 

All levels


Fliteboard is our best selling board for any level of experience and riding style. Turn rivers, lakes and oceans into your playground.

1.73m, 100 liters - Bestseller - Versatile - Glides fast
                        )

                )

            [44] => WC_Meta_Data Object
                (
                    [current_data:protected] => Array
                        (
                            [id] => 1485293
                            [key] => _descripcion-corta-fliteboard
                            [value] => 

Versatility. Power. Control.


The best all-rounder for any level of experience and riding style. Short enough for performance with enough volume and stability to support early aquaplaning.

Specifications:
- Board: Carbon or Fiberglass.
- Propulsion: Propeller with prop guard, True Glide propeller or Flite Jet
- Mast: 75cm or 80cm
- Size 5'8" x 8" (173 cm x 71 cm)
- Volume 100 liters
                        )

                    [data:protected] => Array
                        (
                            [id] => 1485293
                            [key] => _descripcion-corta-fliteboard
                            [value] => 

Versatility. Power. Control.


The best all-rounder for any level of experience and riding style. Short enough for performance with enough volume and stability to support early aquaplaning.

Specifications:
- Board: Carbon or Fiberglass.
- Propulsion: Propeller with prop guard, True Glide propeller or Flite Jet
- Mast: 75cm or 80cm
- Size 5'8" x 8" (173 cm x 71 cm)
- Volume 100 liters
                        )

                )

            [45] => WC_Meta_Data Object
                (
                    [current_data:protected] => Array
                        (
                            [id] => 1485294
                            [key] => _descripcion-intro-foil-alas-fliteboard
                            [value] => 
                        )

                    [data:protected] => Array
                        (
                            [id] => 1485294
                            [key] => _descripcion-intro-foil-alas-fliteboard
                            [value] => 
                        )

                )

            [46] => WC_Meta_Data Object
                (
                    [current_data:protected] => Array
                        (
                            [id] => 1485295
                            [key] => _descripcion-texto-foil-alas-fliteboard
                            [value] => 
                        )

                    [data:protected] => Array
                        (
                            [id] => 1485295
                            [key] => _descripcion-texto-foil-alas-fliteboard
                            [value] => 
                        )

                )

            [47] => WC_Meta_Data Object
                (
                    [current_data:protected] => Array
                        (
                            [id] => 1485296
                            [key] => _caracteristicas-fliteboard
                            [value] => 

The Fliteboard Series 3 configuration includes



Board
Board case (*only in carbon fibre models)
Flitecell
Flitecell case
Wing set (front wing and stabilizer)
Efoil
Efoil case
Charger
Charger case
Accessories
2 years warranty
) [data:protected] => Array ( [id] => 1485296 [key] => _caracteristicas-fliteboard [value] =>
The Fliteboard Series 3 configuration includes
Board
Board case (*only in carbon fibre models)
Flitecell
Flitecell case
Wing set (front wing and stabilizer)
Efoil
Efoil case
Charger
Charger case
Accessories
2 years warranty
) ) [48] => WC_Meta_Data Object ( [current_data:protected] => Array ( [id] => 1485297 [key] => _galeria-fliteboard|||0|value [value] => _ ) [data:protected] => Array ( [id] => 1485297 [key] => _galeria-fliteboard|||0|value [value] => _ ) ) [49] => WC_Meta_Data Object ( [current_data:protected] => Array ( [id] => 1485298 [key] => _galeria-fliteboard|||1|value [value] => _ ) [data:protected] => Array ( [id] => 1485298 [key] => _galeria-fliteboard|||1|value [value] => _ ) ) [50] => WC_Meta_Data Object ( [current_data:protected] => Array ( [id] => 1485299 [key] => _galeria-fliteboard|||2|value [value] => _ ) [data:protected] => Array ( [id] => 1485299 [key] => _galeria-fliteboard|||2|value [value] => _ ) ) [51] => WC_Meta_Data Object ( [current_data:protected] => Array ( [id] => 1485300 [key] => _galeria-fliteboard|||3|value [value] => _ ) [data:protected] => Array ( [id] => 1485300 [key] => _galeria-fliteboard|||3|value [value] => _ ) ) [52] => WC_Meta_Data Object ( [current_data:protected] => Array ( [id] => 1485301 [key] => _galeria-fliteboard|||4|value [value] => _ ) [data:protected] => Array ( [id] => 1485301 [key] => _galeria-fliteboard|||4|value [value] => _ ) ) [53] => WC_Meta_Data Object ( [current_data:protected] => Array ( [id] => 1485302 [key] => _galeria-fliteboard|img-bloque|0|0|value [value] => 27844 ) [data:protected] => Array ( [id] => 1485302 [key] => _galeria-fliteboard|img-bloque|0|0|value [value] => 27844 ) ) [54] => WC_Meta_Data Object ( [current_data:protected] => Array ( [id] => 1485303 [key] => _galeria-fliteboard|img-bloque|1|0|value [value] => 27848 ) [data:protected] => Array ( [id] => 1485303 [key] => _galeria-fliteboard|img-bloque|1|0|value [value] => 27848 ) ) [55] => WC_Meta_Data Object ( [current_data:protected] => Array ( [id] => 1485304 [key] => _galeria-fliteboard|img-bloque|2|0|value [value] => 27852 ) [data:protected] => Array ( [id] => 1485304 [key] => _galeria-fliteboard|img-bloque|2|0|value [value] => 27852 ) ) [56] => WC_Meta_Data Object ( [current_data:protected] => Array ( [id] => 1485305 [key] => _galeria-fliteboard|img-bloque|3|0|value [value] => 27860 ) [data:protected] => Array ( [id] => 1485305 [key] => _galeria-fliteboard|img-bloque|3|0|value [value] => 27860 ) ) [57] => WC_Meta_Data Object ( [current_data:protected] => Array ( [id] => 1485306 [key] => _galeria-fliteboard|img-bloque|4|0|value [value] => 27856 ) [data:protected] => Array ( [id] => 1485306 [key] => _galeria-fliteboard|img-bloque|4|0|value [value] => 27856 ) ) [58] => WC_Meta_Data Object ( [current_data:protected] => Array ( [id] => 1485307 [key] => _seleccion-motores [value] => 0 ) [data:protected] => Array ( [id] => 1485307 [key] => _seleccion-motores [value] => 0 ) ) [59] => WC_Meta_Data Object ( [current_data:protected] => Array ( [id] => 1485308 [key] => _descripcion-corta-motores [value] => ) [data:protected] => Array ( [id] => 1485308 [key] => _descripcion-corta-motores [value] => ) ) [60] => WC_Meta_Data Object ( [current_data:protected] => Array ( [id] => 1485309 [key] => _ficha-pdf-motores [value] => ) [data:protected] => Array ( [id] => 1485309 [key] => _ficha-pdf-motores [value] => ) ) [61] => WC_Meta_Data Object ( [current_data:protected] => Array ( [id] => 1485310 [key] => _tipo-motor [value] => ) [data:protected] => Array ( [id] => 1485310 [key] => _tipo-motor [value] => ) ) [62] => WC_Meta_Data Object ( [current_data:protected] => Array ( [id] => 1485311 [key] => _cilindrada-motor [value] => ) [data:protected] => Array ( [id] => 1485311 [key] => _cilindrada-motor [value] => ) ) [63] => WC_Meta_Data Object ( [current_data:protected] => Array ( [id] => 1485312 [key] => _num-cilindros-motor [value] => ) [data:protected] => Array ( [id] => 1485312 [key] => _num-cilindros-motor [value] => ) ) [64] => WC_Meta_Data Object ( [current_data:protected] => Array ( [id] => 1485313 [key] => _diametro-motor [value] => ) [data:protected] => Array ( [id] => 1485313 [key] => _diametro-motor [value] => ) ) [65] => WC_Meta_Data Object ( [current_data:protected] => Array ( [id] => 1485314 [key] => _potencia-eje-motor [value] => ) [data:protected] => Array ( [id] => 1485314 [key] => _potencia-eje-motor [value] => ) ) [66] => WC_Meta_Data Object ( [current_data:protected] => Array ( [id] => 1485315 [key] => _rango-motor [value] => ) [data:protected] => Array ( [id] => 1485315 [key] => _rango-motor [value] => ) ) [67] => WC_Meta_Data Object ( [current_data:protected] => Array ( [id] => 1485316 [key] => _lubricacion-motor [value] => ) [data:protected] => Array ( [id] => 1485316 [key] => _lubricacion-motor [value] => ) ) [68] => WC_Meta_Data Object ( [current_data:protected] => Array ( [id] => 1485317 [key] => _inyeccion-motor [value] => ) [data:protected] => Array ( [id] => 1485317 [key] => _inyeccion-motor [value] => ) ) [69] => WC_Meta_Data Object ( [current_data:protected] => Array ( [id] => 1485318 [key] => _ignicion-motor [value] => ) [data:protected] => Array ( [id] => 1485318 [key] => _ignicion-motor [value] => ) ) [70] => WC_Meta_Data Object ( [current_data:protected] => Array ( [id] => 1485319 [key] => _arranque-motor [value] => ) [data:protected] => Array ( [id] => 1485319 [key] => _arranque-motor [value] => ) ) [71] => WC_Meta_Data Object ( [current_data:protected] => Array ( [id] => 1485320 [key] => _marchas-motor [value] => ) [data:protected] => Array ( [id] => 1485320 [key] => _marchas-motor [value] => ) ) [72] => WC_Meta_Data Object ( [current_data:protected] => Array ( [id] => 1485321 [key] => _altura-motor [value] => ) [data:protected] => Array ( [id] => 1485321 [key] => _altura-motor [value] => ) ) [73] => WC_Meta_Data Object ( [current_data:protected] => Array ( [id] => 1485322 [key] => _capacidad-motor [value] => ) [data:protected] => Array ( [id] => 1485322 [key] => _capacidad-motor [value] => ) ) [74] => WC_Meta_Data Object ( [current_data:protected] => Array ( [id] => 1485323 [key] => _peso-motor [value] => ) [data:protected] => Array ( [id] => 1485323 [key] => _peso-motor [value] => ) ) [75] => WC_Meta_Data Object ( [current_data:protected] => Array ( [id] => 1485324 [key] => _control-motor [value] => ) [data:protected] => Array ( [id] => 1485324 [key] => _control-motor [value] => ) ) [76] => WC_Meta_Data Object ( [current_data:protected] => Array ( [id] => 1485325 [key] => _trimado-motor [value] => ) [data:protected] => Array ( [id] => 1485325 [key] => _trimado-motor [value] => ) ) [77] => WC_Meta_Data Object ( [current_data:protected] => Array ( [id] => 1485326 [key] => _bobina-motor [value] => ) [data:protected] => Array ( [id] => 1485326 [key] => _bobina-motor [value] => ) ) [78] => WC_Meta_Data Object ( [current_data:protected] => Array ( [id] => 1485327 [key] => _helice-motor [value] => ) [data:protected] => Array ( [id] => 1485327 [key] => _helice-motor [value] => ) ) [79] => WC_Meta_Data Object ( [current_data:protected] => Array ( [id] => 1485328 [key] => _contrarotacion-motor [value] => ) [data:protected] => Array ( [id] => 1485328 [key] => _contrarotacion-motor [value] => ) ) [80] => WC_Meta_Data Object ( [current_data:protected] => Array ( [id] => 1485329 [key] => _shallow-water-motor [value] => ) [data:protected] => Array ( [id] => 1485329 [key] => _shallow-water-motor [value] => ) ) [81] => WC_Meta_Data Object ( [current_data:protected] => Array ( [id] => 1485330 [key] => _tilt-motor [value] => ) [data:protected] => Array ( [id] => 1485330 [key] => _tilt-motor [value] => ) ) [82] => WC_Meta_Data Object ( [current_data:protected] => Array ( [id] => 1485331 [key] => _digital-network-motor [value] => ) [data:protected] => Array ( [id] => 1485331 [key] => _digital-network-motor [value] => ) ) [83] => WC_Meta_Data Object ( [current_data:protected] => Array ( [id] => 1485332 [key] => _sistema-cambio-motor [value] => ) [data:protected] => Array ( [id] => 1485332 [key] => _sistema-cambio-motor [value] => ) ) [84] => WC_Meta_Data Object ( [current_data:protected] => Array ( [id] => 1485333 [key] => _full-tilt-motor [value] => ) [data:protected] => Array ( [id] => 1485333 [key] => _full-tilt-motor [value] => ) ) [85] => WC_Meta_Data Object ( [current_data:protected] => Array ( [id] => 1485334 [key] => _observaciones-motor [value] => ) [data:protected] => Array ( [id] => 1485334 [key] => _observaciones-motor [value] => ) ) [86] => WC_Meta_Data Object ( [current_data:protected] => Array ( [id] => 1485335 [key] => _galeria-motores|||0|_empty [value] => ) [data:protected] => Array ( [id] => 1485335 [key] => _galeria-motores|||0|_empty [value] => ) ) [87] => WC_Meta_Data Object ( [current_data:protected] => Array ( [id] => 1485336 [key] => _seleccion-plataformas [value] => 0 ) [data:protected] => Array ( [id] => 1485336 [key] => _seleccion-plataformas [value] => 0 ) ) [88] => WC_Meta_Data Object ( [current_data:protected] => Array ( [id] => 1485337 [key] => _descripcion-corta-plataformas [value] => ) [data:protected] => Array ( [id] => 1485337 [key] => _descripcion-corta-plataformas [value] => ) ) [89] => WC_Meta_Data Object ( [current_data:protected] => Array ( [id] => 1485338 [key] => _ficha-pdf-plataformas [value] => ) [data:protected] => Array ( [id] => 1485338 [key] => _ficha-pdf-plataformas [value] => ) ) [90] => WC_Meta_Data Object ( [current_data:protected] => Array ( [id] => 1485339 [key] => _caracteristicas-plataformas [value] => ) [data:protected] => Array ( [id] => 1485339 [key] => _caracteristicas-plataformas [value] => ) ) [91] => WC_Meta_Data Object ( [current_data:protected] => Array ( [id] => 1485340 [key] => _imagenes-grid-plataformas|||0|_empty [value] => ) [data:protected] => Array ( [id] => 1485340 [key] => _imagenes-grid-plataformas|||0|_empty [value] => ) ) [92] => WC_Meta_Data Object ( [current_data:protected] => Array ( [id] => 1485341 [key] => _galeria-plataformas|||0|_empty [value] => ) [data:protected] => Array ( [id] => 1485341 [key] => _galeria-plataformas|||0|_empty [value] => ) ) [93] => WC_Meta_Data Object ( [current_data:protected] => Array ( [id] => 1485427 [key] => _yoast_wpseo_primary_product_cat [value] => 33 ) [data:protected] => Array ( [id] => 1485427 [key] => _yoast_wpseo_primary_product_cat [value] => 33 ) ) ) [legacy_datastore_props:protected] => Array ( ) [product_type] => bundle [is_nyp] => )
Discover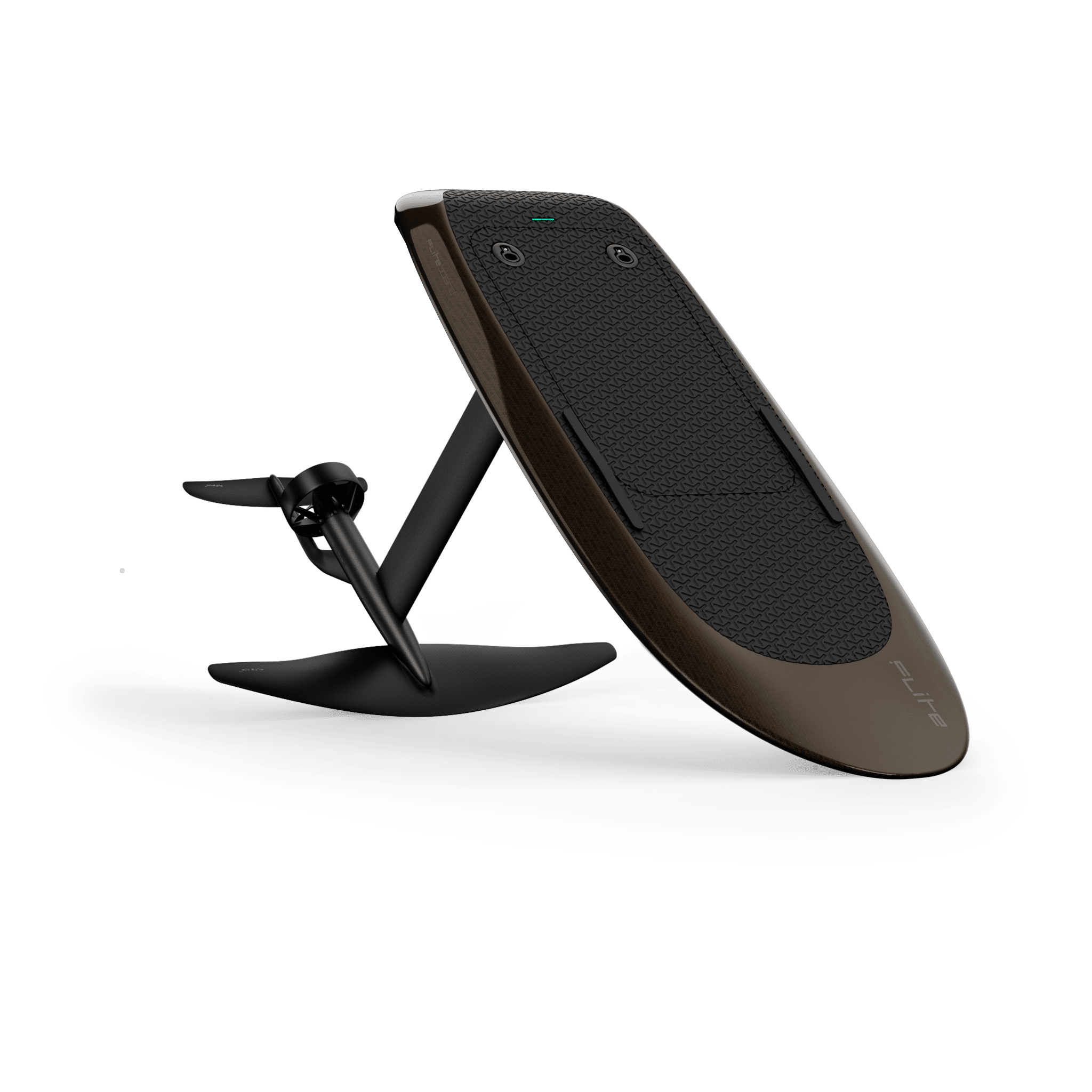 Fliteboard PRO – Series 3
From 12.214,95€

										WC_Product_Bundle Object
(
    [extended_data:WC_Product_Bundle:private] => Array
        (
            [group_mode] => parent
            [bundle_stock_quantity] => 
            [bundled_items_stock_sync_status] => 
            [bundled_items_stock_status] => 
            [layout] => default
            [editable_in_cart] => 
            [aggregate_weight] => 
            [sold_individually_context] => product
            [add_to_cart_form_location] => default
            [min_raw_price] => 
            [min_raw_regular_price] => 
            [max_raw_price] => 
            [max_raw_regular_price] => 
        )

    [bundled_data_items:WC_Product_Bundle:private] => Array
        (
            [0] => WC_Bundled_Item_Data Object
                (
                    [data:protected] => Array
                        (
                            [bundled_item_id] => 360
                            [product_id] => 28679
                            [bundle_id] => 27838
                            [menu_order] => 0
                        )

                    [meta_data:protected] => Array
                        (
                            [quantity_min] => 1
                            [quantity_max] => 1
                            [quantity_default] => 1
                            [priced_individually] => yes
                            [shipped_individually] => no
                            [override_title] => no
                            [title] => Fliteboard PRO Series 3 Board
                            [override_description] => no
                            [description] => Fliteboard PRO Series 3 Board
                            [optional] => no
                            [hide_thumbnail] => no
                            [discount] => 
                            [override_variations] => yes
                            [override_default_variation_attributes] => no
                            [allowed_variations] => Array
                                (
                                    [0] => 28680
                                    [1] => 28681
                                    [2] => 28682
                                    [3] => 28683
                                    [4] => 28684
                                    [5] => 28685
                                    [6] => 28686
                                    [7] => 28687
                                    [8] => 28688
                                    [9] => 28689
                                    [10] => 28690
                                    [11] => 28691
                                    [12] => 28692
                                )

                            [default_variation_attributes] => Array
                                (
                                )

                            [single_product_visibility] => visible
                            [cart_visibility] => visible
                            [order_visibility] => visible
                            [single_product_price_visibility] => visible
                            [cart_price_visibility] => visible
                            [order_price_visibility] => visible
                            [hide_filtered_variations] => no
                            [product_id] => 28679
                            [translation_item_id_of_ca] => 359
                            [translation_item_id_of_en] => 360
                            [translation_item_id_of_fr] => 361
                            [stock_status] => in_stock
                            [max_stock] => 
                        )

                    [meta_data_type_fn:protected] => Array
                        (
                            [quantity_min] => absint
                            [quantity_max] => absint_if_not_empty
                            [quantity_default] => absint
                            [priced_individually] => yes_or_no
                            [shipped_individually] => yes_or_no
                            [override_title] => yes_or_no
                            [title] => strval
                            [override_description] => yes_or_no
                            [description] => strval
                            [optional] => yes_or_no
                            [hide_thumbnail] => yes_or_no
                            [discount] => double_if_not_empty
                            [override_variations] => yes_or_no
                            [override_default_variation_attributes] => yes_or_no
                            [allowed_variations] => maybe_unserialize
                            [default_variation_attributes] => maybe_unserialize
                            [single_product_visibility] => visible_or_hidden
                            [cart_visibility] => visible_or_hidden
                            [order_visibility] => visible_or_hidden
                            [single_product_price_visibility] => visible_or_hidden
                            [cart_price_visibility] => visible_or_hidden
                            [order_price_visibility] => visible_or_hidden
                            [stock_status] => strval
                            [max_stock] => absint_if_not_empty
                        )

                )

            [1] => WC_Bundled_Item_Data Object
                (
                    [data:protected] => Array
                        (
                            [bundled_item_id] => 434
                            [product_id] => 23214
                            [bundle_id] => 27838
                            [menu_order] => 1
                        )

                    [meta_data:protected] => Array
                        (
                            [quantity_min] => 1
                            [quantity_max] => 1
                            [quantity_default] => 1
                            [priced_individually] => yes
                            [shipped_individually] => no
                            [override_title] => no
                            [title] => e-Foil Series 3
                            [override_description] => no
                            [description] => e-Foil Series 3
                            [optional] => no
                            [hide_thumbnail] => no
                            [discount] => 
                            [override_variations] => yes
                            [override_default_variation_attributes] => no
                            [allowed_variations] => Array
                                (
                                    [0] => 29017
                                    [1] => 29018
                                    [2] => 29019
                                    [3] => 29020
                                    [4] => 29021
                                    [5] => 29022
                                    [6] => 29023
                                    [7] => 29025
                                    [8] => 29026
                                    [9] => 29027
                                    [10] => 29028
                                    [11] => 29029
                                    [12] => 29030
                                    [13] => 29031
                                    [14] => 29032
                                    [15] => 29033
                                    [16] => 29034
                                    [17] => 29035
                                    [18] => 29036
                                    [19] => 29037
                                )

                            [default_variation_attributes] => Array
                                (
                                )

                            [single_product_visibility] => visible
                            [cart_visibility] => visible
                            [order_visibility] => visible
                            [single_product_price_visibility] => visible
                            [cart_price_visibility] => visible
                            [order_price_visibility] => visible
                            [max_stock] => 
                            [product_id] => 23214
                            [stock_status] => in_stock
                            [translation_item_id_of_ca] => 433
                            [translation_item_id_of_en] => 434
                            [translation_item_id_of_fr] => 435
                            [hide_filtered_variations] => no
                        )

                    [meta_data_type_fn:protected] => Array
                        (
                            [quantity_min] => absint
                            [quantity_max] => absint_if_not_empty
                            [quantity_default] => absint
                            [priced_individually] => yes_or_no
                            [shipped_individually] => yes_or_no
                            [override_title] => yes_or_no
                            [title] => strval
                            [override_description] => yes_or_no
                            [description] => strval
                            [optional] => yes_or_no
                            [hide_thumbnail] => yes_or_no
                            [discount] => double_if_not_empty
                            [override_variations] => yes_or_no
                            [override_default_variation_attributes] => yes_or_no
                            [allowed_variations] => maybe_unserialize
                            [default_variation_attributes] => maybe_unserialize
                            [single_product_visibility] => visible_or_hidden
                            [cart_visibility] => visible_or_hidden
                            [order_visibility] => visible_or_hidden
                            [single_product_price_visibility] => visible_or_hidden
                            [cart_price_visibility] => visible_or_hidden
                            [order_price_visibility] => visible_or_hidden
                            [stock_status] => strval
                            [max_stock] => absint_if_not_empty
                        )

                )

            [2] => WC_Bundled_Item_Data Object
                (
                    [data:protected] => Array
                        (
                            [bundled_item_id] => 468
                            [product_id] => 29440
                            [bundle_id] => 27838
                            [menu_order] => 2
                        )

                    [meta_data:protected] => Array
                        (
                            [quantity_min] => 1
                            [quantity_max] => 1
                            [quantity_default] => 1
                            [priced_individually] => yes
                            [shipped_individually] => no
                            [override_title] => no
                            [title] => Set of wings
                            [override_description] => no
                            [description] => Set of wings
                            [optional] => no
                            [hide_thumbnail] => no
                            [discount] => 
                            [override_variations] => no
                            [override_default_variation_attributes] => no
                            [allowed_variations] => 
                            [default_variation_attributes] => Array
                                (
                                )

                            [single_product_visibility] => visible
                            [cart_visibility] => visible
                            [order_visibility] => visible
                            [single_product_price_visibility] => visible
                            [cart_price_visibility] => visible
                            [order_price_visibility] => visible
                            [product_id] => 29440
                            [translation_item_id_of_ca] => 467
                            [translation_item_id_of_en] => 468
                            [translation_item_id_of_fr] => 469
                            [stock_status] => in_stock
                            [max_stock] => 
                        )

                    [meta_data_type_fn:protected] => Array
                        (
                            [quantity_min] => absint
                            [quantity_max] => absint_if_not_empty
                            [quantity_default] => absint
                            [priced_individually] => yes_or_no
                            [shipped_individually] => yes_or_no
                            [override_title] => yes_or_no
                            [title] => strval
                            [override_description] => yes_or_no
                            [description] => strval
                            [optional] => yes_or_no
                            [hide_thumbnail] => yes_or_no
                            [discount] => double_if_not_empty
                            [override_variations] => yes_or_no
                            [override_default_variation_attributes] => yes_or_no
                            [allowed_variations] => maybe_unserialize
                            [default_variation_attributes] => maybe_unserialize
                            [single_product_visibility] => visible_or_hidden
                            [cart_visibility] => visible_or_hidden
                            [order_visibility] => visible_or_hidden
                            [single_product_price_visibility] => visible_or_hidden
                            [cart_price_visibility] => visible_or_hidden
                            [order_price_visibility] => visible_or_hidden
                            [stock_status] => strval
                            [max_stock] => absint_if_not_empty
                        )

                )

            [3] => WC_Bundled_Item_Data Object
                (
                    [data:protected] => Array
                        (
                            [bundled_item_id] => 355
                            [product_id] => 28336
                            [bundle_id] => 27838
                            [menu_order] => 3
                        )

                    [meta_data:protected] => Array
                        (
                            [quantity_min] => 1
                            [quantity_max] => 1
                            [quantity_default] => 1
                            [priced_individually] => yes
                            [shipped_individually] => no
                            [override_title] => no
                            [title] => Flitecell Ti Battery
                            [override_description] => no
                            [description] => Flitecell Ti Battery
                            [optional] => no
                            [hide_thumbnail] => no
                            [discount] => 
                            [override_variations] => yes
                            [override_default_variation_attributes] => no
                            [allowed_variations] => Array
                                (
                                    [0] => 29176
                                    [1] => 28723
                                    [2] => 29178
                                )

                            [default_variation_attributes] => Array
                                (
                                )

                            [single_product_visibility] => visible
                            [cart_visibility] => visible
                            [order_visibility] => visible
                            [single_product_price_visibility] => visible
                            [cart_price_visibility] => visible
                            [order_price_visibility] => visible
                            [hide_filtered_variations] => no
                            [product_id] => 28336
                            [translation_item_id_of_ca] => 353
                            [translation_item_id_of_en] => 355
                            [translation_item_id_of_fr] => 357
                            [stock_status] => in_stock
                            [max_stock] => 
                        )

                    [meta_data_type_fn:protected] => Array
                        (
                            [quantity_min] => absint
                            [quantity_max] => absint_if_not_empty
                            [quantity_default] => absint
                            [priced_individually] => yes_or_no
                            [shipped_individually] => yes_or_no
                            [override_title] => yes_or_no
                            [title] => strval
                            [override_description] => yes_or_no
                            [description] => strval
                            [optional] => yes_or_no
                            [hide_thumbnail] => yes_or_no
                            [discount] => double_if_not_empty
                            [override_variations] => yes_or_no
                            [override_default_variation_attributes] => yes_or_no
                            [allowed_variations] => maybe_unserialize
                            [default_variation_attributes] => maybe_unserialize
                            [single_product_visibility] => visible_or_hidden
                            [cart_visibility] => visible_or_hidden
                            [order_visibility] => visible_or_hidden
                            [single_product_price_visibility] => visible_or_hidden
                            [cart_price_visibility] => visible_or_hidden
                            [order_price_visibility] => visible_or_hidden
                            [stock_status] => strval
                            [max_stock] => absint_if_not_empty
                        )

                )

            [4] => WC_Bundled_Item_Data Object
                (
                    [data:protected] => Array
                        (
                            [bundled_item_id] => 356
                            [product_id] => 28710
                            [bundle_id] => 27838
                            [menu_order] => 4
                        )

                    [meta_data:protected] => Array
                        (
                            [quantity_min] => 1
                            [quantity_max] => 1
                            [quantity_default] => 1
                            [priced_individually] => yes
                            [shipped_individually] => no
                            [override_title] => no
                            [title] => Flite Charger
                            [override_description] => no
                            [description] => Flite Charger
                            [optional] => no
                            [hide_thumbnail] => no
                            [discount] => 
                            [override_variations] => yes
                            [override_default_variation_attributes] => no
                            [allowed_variations] => Array
                                (
                                    [0] => 28711
                                    [1] => 28712
                                )

                            [default_variation_attributes] => Array
                                (
                                )

                            [single_product_visibility] => visible
                            [cart_visibility] => visible
                            [order_visibility] => visible
                            [single_product_price_visibility] => visible
                            [cart_price_visibility] => visible
                            [order_price_visibility] => visible
                            [hide_filtered_variations] => no
                            [product_id] => 28710
                            [translation_item_id_of_ca] => 354
                            [translation_item_id_of_en] => 356
                            [translation_item_id_of_fr] => 358
                            [stock_status] => in_stock
                            [max_stock] => 
                        )

                    [meta_data_type_fn:protected] => Array
                        (
                            [quantity_min] => absint
                            [quantity_max] => absint_if_not_empty
                            [quantity_default] => absint
                            [priced_individually] => yes_or_no
                            [shipped_individually] => yes_or_no
                            [override_title] => yes_or_no
                            [title] => strval
                            [override_description] => yes_or_no
                            [description] => strval
                            [optional] => yes_or_no
                            [hide_thumbnail] => yes_or_no
                            [discount] => double_if_not_empty
                            [override_variations] => yes_or_no
                            [override_default_variation_attributes] => yes_or_no
                            [allowed_variations] => maybe_unserialize
                            [default_variation_attributes] => maybe_unserialize
                            [single_product_visibility] => visible_or_hidden
                            [cart_visibility] => visible_or_hidden
                            [order_visibility] => visible_or_hidden
                            [single_product_price_visibility] => visible_or_hidden
                            [cart_price_visibility] => visible_or_hidden
                            [order_price_visibility] => visible_or_hidden
                            [stock_status] => strval
                            [max_stock] => absint_if_not_empty
                        )

                )

        )

    [bundled_data_items_delete_queue:WC_Product_Bundle:private] => Array
        (
        )

    [bundled_data_items_save_pending:WC_Product_Bundle:private] => 
    [bundle_form_data:WC_Product_Bundle:private] => Array
        (
        )

    [bundle_price_cache:WC_Product_Bundle:private] => Array
        (
        )

    [object_context:WC_Product_Bundle:private] => 
    [contains:WC_Product_Bundle:private] => Array
        (
            [priced_individually] => 1
            [shipped_individually] => 
            [assembled] => 
            [optional] => 
            [mandatory] => 1
            [on_backorder] => 
            [subscriptions] => 
            [subscriptions_priced_individually] => 
            [subscriptions_priced_variably] => 
            [multiple_subscriptions] => 
            [nyp] => 
            [non_purchasable] => 
            [options] => 1
            [out_of_stock] => 
            [out_of_stock_strict] => 
            [sold_in_multiples] => 1
            [sold_individually] => 
            [discounted] => 
            [discounted_mandatory] => 
            [configurable_quantities] => 
            [hidden] => 
            [visible] => 1
        )

    [is_synced:WC_Product_Bundle:private] => 1
    [is_syncing:WC_Product_Bundle:private] => 
    [data_store_type:WC_Product_Bundle:private] => bundle
    [object_type:protected] => product
    [post_type:protected] => product
    [cache_group:protected] => products
    [data:protected] => Array
        (
            [name] => Fliteboard PRO - Series 3
            [slug] => fliteboard-pro-series-3
            [date_created] => WC_DateTime Object
                (
                    [utc_offset:protected] => 0
                    [date] => 2023-03-07 16:02:42.000000
                    [timezone_type] => 1
                    [timezone] => +00:00
                )

            [date_modified] => WC_DateTime Object
                (
                    [utc_offset:protected] => 0
                    [date] => 2023-03-15 07:55:19.000000
                    [timezone_type] => 1
                    [timezone] => +00:00
                )

            [status] => publish
            [featured] => 
            [catalog_visibility] => visible
            [description] => 
            [short_description] => 
            [sku] => 
            [price] => 
            [regular_price] => 
            [sale_price] => 
            [date_on_sale_from] => 
            [date_on_sale_to] => 
            [total_sales] => 0
            [tax_status] => taxable
            [tax_class] => 
            [manage_stock] => 
            [stock_quantity] => 0
            [stock_status] => onbackorder
            [backorders] => no
            [low_stock_amount] => 
            [sold_individually] => 
            [weight] => 
            [length] => 
            [width] => 
            [height] => 
            [upsell_ids] => Array
                (
                )

            [cross_sell_ids] => Array
                (
                )

            [parent_id] => 0
            [reviews_allowed] => 1
            [purchase_note] => 
            [attributes] => Array
                (
                )

            [default_attributes] => Array
                (
                )

            [menu_order] => 17
            [post_password] => 
            [virtual] => 
            [downloadable] => 
            [category_ids] => Array
                (
                    [0] => 279
                    [1] => 81
                )

            [tag_ids] => Array
                (
                )

            [shipping_class_id] => 0
            [downloads] => Array
                (
                )

            [image_id] => 27736
            [gallery_image_ids] => Array
                (
                )

            [download_limit] => -1
            [download_expiry] => -1
            [rating_counts] => Array
                (
                )

            [average_rating] => 0
            [review_count] => 0
            [group_mode] => parent
            [bundle_stock_quantity] => 
            [bundled_items_stock_sync_status] => synced
            [bundled_items_stock_status] => instock
            [layout] => default
            [editable_in_cart] => 
            [aggregate_weight] => 
            [sold_individually_context] => product
            [add_to_cart_form_location] => default
            [min_raw_price] => 12214.95
            [min_raw_regular_price] => 12214.95
            [max_raw_price] => 19740.65
            [max_raw_regular_price] => 19740.65
        )

    [supports:protected] => Array
        (
        )

    [id:protected] => 27838
    [changes:protected] => Array
        (
        )

    [object_read:protected] => 1
    [extra_data:protected] => Array
        (
        )

    [default_data:protected] => Array
        (
            [name] => 
            [slug] => 
            [date_created] => 
            [date_modified] => 
            [status] => 
            [featured] => 
            [catalog_visibility] => visible
            [description] => 
            [short_description] => 
            [sku] => 
            [price] => 
            [regular_price] => 
            [sale_price] => 
            [date_on_sale_from] => 
            [date_on_sale_to] => 
            [total_sales] => 0
            [tax_status] => taxable
            [tax_class] => 
            [manage_stock] => 
            [stock_quantity] => 
            [stock_status] => instock
            [backorders] => no
            [low_stock_amount] => 
            [sold_individually] => 
            [weight] => 
            [length] => 
            [width] => 
            [height] => 
            [upsell_ids] => Array
                (
                )

            [cross_sell_ids] => Array
                (
                )

            [parent_id] => 0
            [reviews_allowed] => 1
            [purchase_note] => 
            [attributes] => Array
                (
                )

            [default_attributes] => Array
                (
                )

            [menu_order] => 0
            [post_password] => 
            [virtual] => 
            [downloadable] => 
            [category_ids] => Array
                (
                )

            [tag_ids] => Array
                (
                )

            [shipping_class_id] => 0
            [downloads] => Array
                (
                )

            [image_id] => 
            [gallery_image_ids] => Array
                (
                )

            [download_limit] => -1
            [download_expiry] => -1
            [rating_counts] => Array
                (
                )

            [average_rating] => 0
            [review_count] => 0
            [group_mode] => parent
            [bundle_stock_quantity] => 
            [bundled_items_stock_sync_status] => 
            [bundled_items_stock_status] => 
            [layout] => default
            [editable_in_cart] => 
            [aggregate_weight] => 
            [sold_individually_context] => product
            [add_to_cart_form_location] => default
            [min_raw_price] => 
            [min_raw_regular_price] => 
            [max_raw_price] => 
            [max_raw_regular_price] => 
        )

    [data_store:protected] => WC_Data_Store Object
        (
            [instance:WC_Data_Store:private] => WC_Product_Bundle_Data_Store_CPT Object
                (
                    [extended_internal_meta_keys:protected] => Array
                        (
                            [0] => _wc_pb_group_mode
                            [1] => _wc_pb_bundled_items_stock_sync_status
                            [2] => _wc_pb_bundled_items_stock_status
                            [3] => _wc_pb_bundle_stock_quantity
                            [4] => _wc_pb_base_price
                            [5] => _wc_pb_base_regular_price
                            [6] => _wc_pb_base_sale_price
                            [7] => _wc_pb_layout_style
                            [8] => _wc_pb_edit_in_cart
                            [9] => _wc_pb_aggregate_weight
                            [10] => _wc_pb_sold_individually_context
                            [11] => _wc_pb_add_to_cart_form_location
                            [12] => _wc_sw_max_price
                            [13] => _wc_sw_max_regular_price
                        )

                    [props_to_meta_keys:protected] => Array
                        (
                            [group_mode] => _wc_pb_group_mode
                            [bundled_items_stock_sync_status] => _wc_pb_bundled_items_stock_sync_status
                            [bundled_items_stock_status] => _wc_pb_bundled_items_stock_status
                            [price] => _wc_pb_base_price
                            [regular_price] => _wc_pb_base_regular_price
                            [sale_price] => _wc_pb_base_sale_price
                            [layout] => _wc_pb_layout_style
                            [editable_in_cart] => _wc_pb_edit_in_cart
                            [aggregate_weight] => _wc_pb_aggregate_weight
                            [sold_individually_context] => _wc_pb_sold_individually_context
                            [add_to_cart_form_location] => _wc_pb_add_to_cart_form_location
                            [min_raw_price] => _price
                            [min_raw_regular_price] => _regular_price
                            [max_raw_price] => _wc_sw_max_price
                            [max_raw_regular_price] => _wc_sw_max_regular_price
                        )

                    [internal_meta_keys:protected] => Array
                        (
                            [0] => _name
                            [1] => _slug
                            [2] => _date_created
                            [3] => _date_modified
                            [4] => _status
                            [5] => _featured
                            [6] => _catalog_visibility
                            [7] => _description
                            [8] => _short_description
                            [9] => _sku
                            [10] => _price
                            [11] => _regular_price
                            [12] => _sale_price
                            [13] => _date_on_sale_from
                            [14] => _date_on_sale_to
                            [15] => _total_sales
                            [16] => _tax_status
                            [17] => _tax_class
                            [18] => _manage_stock
                            [19] => _stock_quantity
                            [20] => _stock_status
                            [21] => _backorders
                            [22] => _low_stock_amount
                            [23] => _sold_individually
                            [24] => _weight
                            [25] => _length
                            [26] => _width
                            [27] => _height
                            [28] => _upsell_ids
                            [29] => _cross_sell_ids
                            [30] => _parent_id
                            [31] => _reviews_allowed
                            [32] => _purchase_note
                            [33] => _attributes
                            [34] => _default_attributes
                            [35] => _menu_order
                            [36] => _post_password
                            [37] => _virtual
                            [38] => _downloadable
                            [39] => _category_ids
                            [40] => _tag_ids
                            [41] => _shipping_class_id
                            [42] => _downloads
                            [43] => _image_id
                            [44] => _gallery_image_ids
                            [45] => _download_limit
                            [46] => _download_expiry
                            [47] => _rating_counts
                            [48] => _average_rating
                            [49] => _review_count
                            [50] => _group_mode
                            [51] => _bundle_stock_quantity
                            [52] => _bundled_items_stock_sync_status
                            [53] => _bundled_items_stock_status
                            [54] => _layout
                            [55] => _editable_in_cart
                            [56] => _aggregate_weight
                            [57] => _sold_individually_context
                            [58] => _add_to_cart_form_location
                            [59] => _min_raw_price
                            [60] => _min_raw_regular_price
                            [61] => _max_raw_price
                            [62] => _max_raw_regular_price
                            [63] => _visibility
                            [64] => _sku
                            [65] => _price
                            [66] => _regular_price
                            [67] => _sale_price
                            [68] => _sale_price_dates_from
                            [69] => _sale_price_dates_to
                            [70] => total_sales
                            [71] => _tax_status
                            [72] => _tax_class
                            [73] => _manage_stock
                            [74] => _stock
                            [75] => _stock_status
                            [76] => _backorders
                            [77] => _low_stock_amount
                            [78] => _sold_individually
                            [79] => _weight
                            [80] => _length
                            [81] => _width
                            [82] => _height
                            [83] => _upsell_ids
                            [84] => _crosssell_ids
                            [85] => _purchase_note
                            [86] => _default_attributes
                            [87] => _product_attributes
                            [88] => _virtual
                            [89] => _downloadable
                            [90] => _download_limit
                            [91] => _download_expiry
                            [92] => _featured
                            [93] => _downloadable_files
                            [94] => _wc_rating_count
                            [95] => _wc_average_rating
                            [96] => _wc_review_count
                            [97] => _variation_description
                            [98] => _thumbnail_id
                            [99] => _file_paths
                            [100] => _product_image_gallery
                            [101] => _product_version
                            [102] => _wp_old_slug
                            [103] => _edit_last
                            [104] => _edit_lock
                        )

                    [must_exist_meta_keys:protected] => Array
                        (
                            [0] => _tax_class
                        )

                    [extra_data_saved:protected] => 
                    [updated_props:protected] => Array
                        (
                        )

                    [meta_type:protected] => post
                    [object_id_field_for_meta:protected] => 
                )

            [stores:WC_Data_Store:private] => Array
                (
                    [coupon] => WC_Coupon_Data_Store_CPT
                    [customer] => WC_Customer_Data_Store
                    [customer-download] => WC_Customer_Download_Data_Store
                    [customer-download-log] => WC_Customer_Download_Log_Data_Store
                    [customer-session] => WC_Customer_Data_Store_Session
                    [order] => WC_Order_Data_Store_CPT
                    [order-refund] => WC_Order_Refund_Data_Store_CPT
                    [order-item] => WC_Order_Item_Data_Store
                    [order-item-coupon] => WC_Order_Item_Coupon_Data_Store
                    [order-item-fee] => WC_Order_Item_Fee_Data_Store
                    [order-item-product] => WC_Order_Item_Product_Data_Store
                    [order-item-shipping] => WC_Order_Item_Shipping_Data_Store
                    [order-item-tax] => WC_Order_Item_Tax_Data_Store
                    [payment-token] => WC_Payment_Token_Data_Store
                    [product] => WC_Product_Data_Store_CPT
                    [product-grouped] => WC_Product_Grouped_Data_Store_CPT
                    [product-variable] => WC_Product_Variable_Data_Store_CPT
                    [product-variation] => WC_Product_Variation_Data_Store_CPT
                    [shipping-zone] => WC_Shipping_Zone_Data_Store
                    [webhook] => WC_Webhook_Data_Store
                    [product-bundle] => WC_Product_Bundle_Data_Store_CPT
                    [report-revenue-stats] => Automattic\WooCommerce\Admin\API\Reports\Orders\Stats\DataStore
                    [report-orders] => Automattic\WooCommerce\Admin\API\Reports\Orders\DataStore
                    [report-orders-stats] => Automattic\WooCommerce\Admin\API\Reports\Orders\Stats\DataStore
                    [report-products] => Automattic\WooCommerce\Admin\API\Reports\Products\DataStore
                    [report-variations] => Automattic\WooCommerce\Admin\API\Reports\Variations\DataStore
                    [report-products-stats] => Automattic\WooCommerce\Admin\API\Reports\Products\Stats\DataStore
                    [report-variations-stats] => Automattic\WooCommerce\Admin\API\Reports\Variations\Stats\DataStore
                    [report-categories] => Automattic\WooCommerce\Admin\API\Reports\Categories\DataStore
                    [report-taxes] => Automattic\WooCommerce\Admin\API\Reports\Taxes\DataStore
                    [report-taxes-stats] => Automattic\WooCommerce\Admin\API\Reports\Taxes\Stats\DataStore
                    [report-coupons] => Automattic\WooCommerce\Admin\API\Reports\Coupons\DataStore
                    [report-coupons-stats] => Automattic\WooCommerce\Admin\API\Reports\Coupons\Stats\DataStore
                    [report-downloads] => Automattic\WooCommerce\Admin\API\Reports\Downloads\DataStore
                    [report-downloads-stats] => Automattic\WooCommerce\Admin\API\Reports\Downloads\Stats\DataStore
                    [admin-note] => Automattic\WooCommerce\Admin\Notes\DataStore
                    [report-customers] => Automattic\WooCommerce\Admin\API\Reports\Customers\DataStore
                    [report-customers-stats] => Automattic\WooCommerce\Admin\API\Reports\Customers\Stats\DataStore
                    [report-stock-stats] => Automattic\WooCommerce\Admin\API\Reports\Stock\Stats\DataStore
                )

            [current_class_name:WC_Data_Store:private] => WC_Product_Bundle_Data_Store_CPT
            [object_type:WC_Data_Store:private] => product-bundle
        )

    [meta_data:protected] => Array
        (
            [0] => WC_Meta_Data Object
                (
                    [current_data:protected] => Array
                        (
                            [id] => 1347759
                            [key] => _wpml_media_featured
                            [value] => 1
                        )

                    [data:protected] => Array
                        (
                            [id] => 1347759
                            [key] => _wpml_media_featured
                            [value] => 1
                        )

                )

            [1] => WC_Meta_Data Object
                (
                    [current_data:protected] => Array
                        (
                            [id] => 1347760
                            [key] => _wpml_media_duplicate
                            [value] => 1
                        )

                    [data:protected] => Array
                        (
                            [id] => 1347760
                            [key] => _wpml_media_duplicate
                            [value] => 1
                        )

                )

            [2] => WC_Meta_Data Object
                (
                    [current_data:protected] => Array
                        (
                            [id] => 1347761
                            [key] => _last_translation_edit_mode
                            [value] => native-editor
                        )

                    [data:protected] => Array
                        (
                            [id] => 1347761
                            [key] => _last_translation_edit_mode
                            [value] => native-editor
                        )

                )

            [3] => WC_Meta_Data Object
                (
                    [current_data:protected] => Array
                        (
                            [id] => 1347762
                            [key] => wcml_sync_hash
                            [value] => Array
                                (
                                    [postmeta_fields] => 0c4248d529f1a7d62aac1695692df592
                                )

                        )

                    [data:protected] => Array
                        (
                            [id] => 1347762
                            [key] => wcml_sync_hash
                            [value] => Array
                                (
                                    [postmeta_fields] => 0c4248d529f1a7d62aac1695692df592
                                )

                        )

                )

            [4] => WC_Meta_Data Object
                (
                    [current_data:protected] => Array
                        (
                            [id] => 1347765
                            [key] => attr_label_translations
                            [value] => Array
                                (
                                )

                        )

                    [data:protected] => Array
                        (
                            [id] => 1347765
                            [key] => attr_label_translations
                            [value] => Array
                                (
                                )

                        )

                )

            [5] => WC_Meta_Data Object
                (
                    [current_data:protected] => Array
                        (
                            [id] => 1347770
                            [key] => _children
                            [value] => Array
                                (
                                )

                        )

                    [data:protected] => Array
                        (
                            [id] => 1347770
                            [key] => _children
                            [value] => Array
                                (
                                )

                        )

                )

            [6] => WC_Meta_Data Object
                (
                    [current_data:protected] => Array
                        (
                            [id] => 1353425
                            [key] => _yoast_wpseo_estimated-reading-time-minutes
                            [value] => 0
                        )

                    [data:protected] => Array
                        (
                            [id] => 1353425
                            [key] => _yoast_wpseo_estimated-reading-time-minutes
                            [value] => 0
                        )

                )

            [7] => WC_Meta_Data Object
                (
                    [current_data:protected] => Array
                        (
                            [id] => 1353426
                            [key] => _yoast_wpseo_wordproof_timestamp
                            [value] => 
                        )

                    [data:protected] => Array
                        (
                            [id] => 1353426
                            [key] => _yoast_wpseo_wordproof_timestamp
                            [value] => 
                        )

                )

            [8] => WC_Meta_Data Object
                (
                    [current_data:protected] => Array
                        (
                            [id] => 1451794
                            [key] => _wp_old_date
                            [value] => 2023-03-06
                        )

                    [data:protected] => Array
                        (
                            [id] => 1451794
                            [key] => _wp_old_date
                            [value] => 2023-03-06
                        )

                )

            [9] => WC_Meta_Data Object
                (
                    [current_data:protected] => Array
                        (
                            [id] => 1484247
                            [key] => _video-cabecera
                            [value] => 
                        )

                    [data:protected] => Array
                        (
                            [id] => 1484247
                            [key] => _video-cabecera
                            [value] => 
                        )

                )

            [10] => WC_Meta_Data Object
                (
                    [current_data:protected] => Array
                        (
                            [id] => 1484248
                            [key] => _video-cabecera-mp4
                            [value] => 
                        )

                    [data:protected] => Array
                        (
                            [id] => 1484248
                            [key] => _video-cabecera-mp4
                            [value] => 
                        )

                )

            [11] => WC_Meta_Data Object
                (
                    [current_data:protected] => Array
                        (
                            [id] => 1484249
                            [key] => _img-cabecera
                            [value] => 26813
                        )

                    [data:protected] => Array
                        (
                            [id] => 1484249
                            [key] => _img-cabecera
                            [value] => 26813
                        )

                )

            [12] => WC_Meta_Data Object
                (
                    [current_data:protected] => Array
                        (
                            [id] => 1484250
                            [key] => _img-cabecera-mobile
                            [value] => 
                        )

                    [data:protected] => Array
                        (
                            [id] => 1484250
                            [key] => _img-cabecera-mobile
                            [value] => 
                        )

                )

            [13] => WC_Meta_Data Object
                (
                    [current_data:protected] => Array
                        (
                            [id] => 1484251
                            [key] => _seleccion-embarcacion
                            [value] => 0
                        )

                    [data:protected] => Array
                        (
                            [id] => 1484251
                            [key] => _seleccion-embarcacion
                            [value] => 0
                        )

                )

            [14] => WC_Meta_Data Object
                (
                    [current_data:protected] => Array
                        (
                            [id] => 1484252
                            [key] => _detalles-producto
                            [value] => 
                        )

                    [data:protected] => Array
                        (
                            [id] => 1484252
                            [key] => _detalles-producto
                            [value] => 
                        )

                )

            [15] => WC_Meta_Data Object
                (
                    [current_data:protected] => Array
                        (
                            [id] => 1484253
                            [key] => _ficha-pdf-embarcacion
                            [value] => 
                        )

                    [data:protected] => Array
                        (
                            [id] => 1484253
                            [key] => _ficha-pdf-embarcacion
                            [value] => 
                        )

                )

            [16] => WC_Meta_Data Object
                (
                    [current_data:protected] => Array
                        (
                            [id] => 1484254
                            [key] => _eslora-embaracion
                            [value] => 
                        )

                    [data:protected] => Array
                        (
                            [id] => 1484254
                            [key] => _eslora-embaracion
                            [value] => 
                        )

                )

            [17] => WC_Meta_Data Object
                (
                    [current_data:protected] => Array
                        (
                            [id] => 1484255
                            [key] => _manga-embaracion
                            [value] => 
                        )

                    [data:protected] => Array
                        (
                            [id] => 1484255
                            [key] => _manga-embaracion
                            [value] => 
                        )

                )

            [18] => WC_Meta_Data Object
                (
                    [current_data:protected] => Array
                        (
                            [id] => 1484256
                            [key] => _peso-embaracion
                            [value] => 
                        )

                    [data:protected] => Array
                        (
                            [id] => 1484256
                            [key] => _peso-embaracion
                            [value] => 
                        )

                )

            [19] => WC_Meta_Data Object
                (
                    [current_data:protected] => Array
                        (
                            [id] => 1484257
                            [key] => _capacidad-embaracion
                            [value] => 
                        )

                    [data:protected] => Array
                        (
                            [id] => 1484257
                            [key] => _capacidad-embaracion
                            [value] => 
                        )

                )

            [20] => WC_Meta_Data Object
                (
                    [current_data:protected] => Array
                        (
                            [id] => 1484258
                            [key] => _categoria-embaracion
                            [value] => 
                        )

                    [data:protected] => Array
                        (
                            [id] => 1484258
                            [key] => _categoria-embaracion
                            [value] => 
                        )

                )

            [21] => WC_Meta_Data Object
                (
                    [current_data:protected] => Array
                        (
                            [id] => 1484259
                            [key] => _capacidad-combustible
                            [value] => 
                        )

                    [data:protected] => Array
                        (
                            [id] => 1484259
                            [key] => _capacidad-combustible
                            [value] => 
                        )

                )

            [22] => WC_Meta_Data Object
                (
                    [current_data:protected] => Array
                        (
                            [id] => 1484260
                            [key] => _capacidad-deposito-agua
                            [value] => 
                        )

                    [data:protected] => Array
                        (
                            [id] => 1484260
                            [key] => _capacidad-deposito-agua
                            [value] => 
                        )

                )

            [23] => WC_Meta_Data Object
                (
                    [current_data:protected] => Array
                        (
                            [id] => 1484261
                            [key] => _potencia-1-embaracion
                            [value] => 
                        )

                    [data:protected] => Array
                        (
                            [id] => 1484261
                            [key] => _potencia-1-embaracion
                            [value] => 
                        )

                )

            [24] => WC_Meta_Data Object
                (
                    [current_data:protected] => Array
                        (
                            [id] => 1484262
                            [key] => _potencia-2-embaracion
                            [value] => 
                        )

                    [data:protected] => Array
                        (
                            [id] => 1484262
                            [key] => _potencia-2-embaracion
                            [value] => 
                        )

                )

            [25] => WC_Meta_Data Object
                (
                    [current_data:protected] => Array
                        (
                            [id] => 1484263
                            [key] => _equipamiento-embarcacion
                            [value] => 
                        )

                    [data:protected] => Array
                        (
                            [id] => 1484263
                            [key] => _equipamiento-embarcacion
                            [value] => 
                        )

                )

            [26] => WC_Meta_Data Object
                (
                    [current_data:protected] => Array
                        (
                            [id] => 1484264
                            [key] => _equipamiento-opcional-embarcacion
                            [value] => 
                        )

                    [data:protected] => Array
                        (
                            [id] => 1484264
                            [key] => _equipamiento-opcional-embarcacion
                            [value] => 
                        )

                )

            [27] => WC_Meta_Data Object
                (
                    [current_data:protected] => Array
                        (
                            [id] => 1484265
                            [key] => _imagenes-grid-embarcacion|||0|_empty
                            [value] => 
                        )

                    [data:protected] => Array
                        (
                            [id] => 1484265
                            [key] => _imagenes-grid-embarcacion|||0|_empty
                            [value] => 
                        )

                )

            [28] => WC_Meta_Data Object
                (
                    [current_data:protected] => Array
                        (
                            [id] => 1484266
                            [key] => _galeria-embarcacion|||0|_empty
                            [value] => 
                        )

                    [data:protected] => Array
                        (
                            [id] => 1484266
                            [key] => _galeria-embarcacion|||0|_empty
                            [value] => 
                        )

                )

            [29] => WC_Meta_Data Object
                (
                    [current_data:protected] => Array
                        (
                            [id] => 1484267
                            [key] => _slider-motorizacion-recomendada|||0|_empty
                            [value] => 
                        )

                    [data:protected] => Array
                        (
                            [id] => 1484267
                            [key] => _slider-motorizacion-recomendada|||0|_empty
                            [value] => 
                        )

                )

            [30] => WC_Meta_Data Object
                (
                    [current_data:protected] => Array
                        (
                            [id] => 1484268
                            [key] => _slider-motorizacion-maxima|||0|_empty
                            [value] => 
                        )

                    [data:protected] => Array
                        (
                            [id] => 1484268
                            [key] => _slider-motorizacion-maxima|||0|_empty
                            [value] => 
                        )

                )

            [31] => WC_Meta_Data Object
                (
                    [current_data:protected] => Array
                        (
                            [id] => 1484269
                            [key] => _seleccion-motos
                            [value] => 0
                        )

                    [data:protected] => Array
                        (
                            [id] => 1484269
                            [key] => _seleccion-motos
                            [value] => 0
                        )

                )

            [32] => WC_Meta_Data Object
                (
                    [current_data:protected] => Array
                        (
                            [id] => 1484270
                            [key] => _descripcion-corta-motos
                            [value] => 
                        )

                    [data:protected] => Array
                        (
                            [id] => 1484270
                            [key] => _descripcion-corta-motos
                            [value] => 
                        )

                )

            [33] => WC_Meta_Data Object
                (
                    [current_data:protected] => Array
                        (
                            [id] => 1484271
                            [key] => _detalles-producto-motos
                            [value] => 
                        )

                    [data:protected] => Array
                        (
                            [id] => 1484271
                            [key] => _detalles-producto-motos
                            [value] => 
                        )

                )

            [34] => WC_Meta_Data Object
                (
                    [current_data:protected] => Array
                        (
                            [id] => 1484272
                            [key] => _ficha-pdf-motos
                            [value] => 
                        )

                    [data:protected] => Array
                        (
                            [id] => 1484272
                            [key] => _ficha-pdf-motos
                            [value] => 
                        )

                )

            [35] => WC_Meta_Data Object
                (
                    [current_data:protected] => Array
                        (
                            [id] => 1484273
                            [key] => _potencia-motos
                            [value] => 
                        )

                    [data:protected] => Array
                        (
                            [id] => 1484273
                            [key] => _potencia-motos
                            [value] => 
                        )

                )

            [36] => WC_Meta_Data Object
                (
                    [current_data:protected] => Array
                        (
                            [id] => 1484274
                            [key] => _capacidad-motos
                            [value] => 
                        )

                    [data:protected] => Array
                        (
                            [id] => 1484274
                            [key] => _capacidad-motos
                            [value] => 
                        )

                )

            [37] => WC_Meta_Data Object
                (
                    [current_data:protected] => Array
                        (
                            [id] => 1484275
                            [key] => _caracteristicas-motos
                            [value] => 
                        )

                    [data:protected] => Array
                        (
                            [id] => 1484275
                            [key] => _caracteristicas-motos
                            [value] => 
                        )

                )

            [38] => WC_Meta_Data Object
                (
                    [current_data:protected] => Array
                        (
                            [id] => 1484276
                            [key] => _imagenes-grid-motos|||0|_empty
                            [value] => 
                        )

                    [data:protected] => Array
                        (
                            [id] => 1484276
                            [key] => _imagenes-grid-motos|||0|_empty
                            [value] => 
                        )

                )

            [39] => WC_Meta_Data Object
                (
                    [current_data:protected] => Array
                        (
                            [id] => 1484277
                            [key] => _galeria-motos|||0|_empty
                            [value] => 
                        )

                    [data:protected] => Array
                        (
                            [id] => 1484277
                            [key] => _galeria-motos|||0|_empty
                            [value] => 
                        )

                )

            [40] => WC_Meta_Data Object
                (
                    [current_data:protected] => Array
                        (
                            [id] => 1484278
                            [key] => _association-productos-relacionados-motos|||0|_empty
                            [value] => 
                        )

                    [data:protected] => Array
                        (
                            [id] => 1484278
                            [key] => _association-productos-relacionados-motos|||0|_empty
                            [value] => 
                        )

                )

            [41] => WC_Meta_Data Object
                (
                    [current_data:protected] => Array
                        (
                            [id] => 1484279
                            [key] => _seleccion-fliteboard
                            [value] => 1
                        )

                    [data:protected] => Array
                        (
                            [id] => 1484279
                            [key] => _seleccion-fliteboard
                            [value] => 1
                        )

                )

            [42] => WC_Meta_Data Object
                (
                    [current_data:protected] => Array
                        (
                            [id] => 1484280
                            [key] => _background-color
                            [value] => #E4E0DC
                        )

                    [data:protected] => Array
                        (
                            [id] => 1484280
                            [key] => _background-color
                            [value] => #E4E0DC
                        )

                )

            [43] => WC_Meta_Data Object
                (
                    [current_data:protected] => Array
                        (
                            [id] => 1484281
                            [key] => _description-fliteboard-grid
                            [value] => 

Daring beginners and experts


PRO is responsive, manoeuvrable and can journey with you from enthusiast to pro. It's the ultimate choice for those with previous boardsports experience or lighter weight riders.

1.52m, 67 liters - Lightweight and responsive - The choice of the enthusiasts.
                        )

                    [data:protected] => Array
                        (
                            [id] => 1484281
                            [key] => _description-fliteboard-grid
                            [value] => 

Daring beginners and experts


PRO is responsive, manoeuvrable and can journey with you from enthusiast to pro. It's the ultimate choice for those with previous boardsports experience or lighter weight riders.

1.52m, 67 liters - Lightweight and responsive - The choice of the enthusiasts.
                        )

                )

            [44] => WC_Meta_Data Object
                (
                    [current_data:protected] => Array
                        (
                            [id] => 1484282
                            [key] => _descripcion-corta-fliteboard
                            [value] => Responsive, maneuverable and fearless. It is the ultimate choice for freestyle riders, those with previous boardsports experience and lighter riders.

This agile and reactive board is meant for confident users who want to challenge their limits, test their skills and play with different setups. Go for it. Live your adventure. Activate the Pro.

Specifications:
- Board: Carbon or Fiberglass.
- Propulsion: Propeller with prop guard, True Glide propeller or Flite Jet
- Mast: 75cm or 80cm
- Size 5'0" x 24.5" (152 cm x 62 cm)
- Volume 67 liters
                        )

                    [data:protected] => Array
                        (
                            [id] => 1484282
                            [key] => _descripcion-corta-fliteboard
                            [value] => Responsive, maneuverable and fearless. It is the ultimate choice for freestyle riders, those with previous boardsports experience and lighter riders.

This agile and reactive board is meant for confident users who want to challenge their limits, test their skills and play with different setups. Go for it. Live your adventure. Activate the Pro.

Specifications:
- Board: Carbon or Fiberglass.
- Propulsion: Propeller with prop guard, True Glide propeller or Flite Jet
- Mast: 75cm or 80cm
- Size 5'0" x 24.5" (152 cm x 62 cm)
- Volume 67 liters
                        )

                )

            [45] => WC_Meta_Data Object
                (
                    [current_data:protected] => Array
                        (
                            [id] => 1484283
                            [key] => _descripcion-intro-foil-alas-fliteboard
                            [value] => 
                        )

                    [data:protected] => Array
                        (
                            [id] => 1484283
                            [key] => _descripcion-intro-foil-alas-fliteboard
                            [value] => 
                        )

                )

            [46] => WC_Meta_Data Object
                (
                    [current_data:protected] => Array
                        (
                            [id] => 1484284
                            [key] => _descripcion-texto-foil-alas-fliteboard
                            [value] => 
                        )

                    [data:protected] => Array
                        (
                            [id] => 1484284
                            [key] => _descripcion-texto-foil-alas-fliteboard
                            [value] => 
                        )

                )

            [47] => WC_Meta_Data Object
                (
                    [current_data:protected] => Array
                        (
                            [id] => 1484285
                            [key] => _caracteristicas-fliteboard
                            [value] => 

The Fliteboard Series 3 configuration includes



Board
Board case (*only in carbon fibre models)
Flitecell
Flitecell case
Wing set (front wing and stabilizer)
Efoil
Efoil case
Charger
Charger case
Accessories
2 years warranty
) [data:protected] => Array ( [id] => 1484285 [key] => _caracteristicas-fliteboard [value] =>
The Fliteboard Series 3 configuration includes
Board
Board case (*only in carbon fibre models)
Flitecell
Flitecell case
Wing set (front wing and stabilizer)
Efoil
Efoil case
Charger
Charger case
Accessories
2 years warranty
) ) [48] => WC_Meta_Data Object ( [current_data:protected] => Array ( [id] => 1484286 [key] => _galeria-fliteboard|||0|value [value] => _ ) [data:protected] => Array ( [id] => 1484286 [key] => _galeria-fliteboard|||0|value [value] => _ ) ) [49] => WC_Meta_Data Object ( [current_data:protected] => Array ( [id] => 1484287 [key] => _galeria-fliteboard|||1|value [value] => _ ) [data:protected] => Array ( [id] => 1484287 [key] => _galeria-fliteboard|||1|value [value] => _ ) ) [50] => WC_Meta_Data Object ( [current_data:protected] => Array ( [id] => 1484288 [key] => _galeria-fliteboard|||2|value [value] => _ ) [data:protected] => Array ( [id] => 1484288 [key] => _galeria-fliteboard|||2|value [value] => _ ) ) [51] => WC_Meta_Data Object ( [current_data:protected] => Array ( [id] => 1484289 [key] => _galeria-fliteboard|||3|value [value] => _ ) [data:protected] => Array ( [id] => 1484289 [key] => _galeria-fliteboard|||3|value [value] => _ ) ) [52] => WC_Meta_Data Object ( [current_data:protected] => Array ( [id] => 1484290 [key] => _galeria-fliteboard|||4|value [value] => _ ) [data:protected] => Array ( [id] => 1484290 [key] => _galeria-fliteboard|||4|value [value] => _ ) ) [53] => WC_Meta_Data Object ( [current_data:protected] => Array ( [id] => 1484291 [key] => _galeria-fliteboard|img-bloque|0|0|value [value] => 27848 ) [data:protected] => Array ( [id] => 1484291 [key] => _galeria-fliteboard|img-bloque|0|0|value [value] => 27848 ) ) [54] => WC_Meta_Data Object ( [current_data:protected] => Array ( [id] => 1484292 [key] => _galeria-fliteboard|img-bloque|1|0|value [value] => 27844 ) [data:protected] => Array ( [id] => 1484292 [key] => _galeria-fliteboard|img-bloque|1|0|value [value] => 27844 ) ) [55] => WC_Meta_Data Object ( [current_data:protected] => Array ( [id] => 1484293 [key] => _galeria-fliteboard|img-bloque|2|0|value [value] => 27852 ) [data:protected] => Array ( [id] => 1484293 [key] => _galeria-fliteboard|img-bloque|2|0|value [value] => 27852 ) ) [56] => WC_Meta_Data Object ( [current_data:protected] => Array ( [id] => 1484294 [key] => _galeria-fliteboard|img-bloque|3|0|value [value] => 27856 ) [data:protected] => Array ( [id] => 1484294 [key] => _galeria-fliteboard|img-bloque|3|0|value [value] => 27856 ) ) [57] => WC_Meta_Data Object ( [current_data:protected] => Array ( [id] => 1484295 [key] => _galeria-fliteboard|img-bloque|4|0|value [value] => 27860 ) [data:protected] => Array ( [id] => 1484295 [key] => _galeria-fliteboard|img-bloque|4|0|value [value] => 27860 ) ) [58] => WC_Meta_Data Object ( [current_data:protected] => Array ( [id] => 1484296 [key] => _seleccion-motores [value] => 0 ) [data:protected] => Array ( [id] => 1484296 [key] => _seleccion-motores [value] => 0 ) ) [59] => WC_Meta_Data Object ( [current_data:protected] => Array ( [id] => 1484297 [key] => _descripcion-corta-motores [value] => ) [data:protected] => Array ( [id] => 1484297 [key] => _descripcion-corta-motores [value] => ) ) [60] => WC_Meta_Data Object ( [current_data:protected] => Array ( [id] => 1484298 [key] => _ficha-pdf-motores [value] => ) [data:protected] => Array ( [id] => 1484298 [key] => _ficha-pdf-motores [value] => ) ) [61] => WC_Meta_Data Object ( [current_data:protected] => Array ( [id] => 1484299 [key] => _tipo-motor [value] => ) [data:protected] => Array ( [id] => 1484299 [key] => _tipo-motor [value] => ) ) [62] => WC_Meta_Data Object ( [current_data:protected] => Array ( [id] => 1484300 [key] => _cilindrada-motor [value] => ) [data:protected] => Array ( [id] => 1484300 [key] => _cilindrada-motor [value] => ) ) [63] => WC_Meta_Data Object ( [current_data:protected] => Array ( [id] => 1484301 [key] => _num-cilindros-motor [value] => ) [data:protected] => Array ( [id] => 1484301 [key] => _num-cilindros-motor [value] => ) ) [64] => WC_Meta_Data Object ( [current_data:protected] => Array ( [id] => 1484302 [key] => _diametro-motor [value] => ) [data:protected] => Array ( [id] => 1484302 [key] => _diametro-motor [value] => ) ) [65] => WC_Meta_Data Object ( [current_data:protected] => Array ( [id] => 1484303 [key] => _potencia-eje-motor [value] => ) [data:protected] => Array ( [id] => 1484303 [key] => _potencia-eje-motor [value] => ) ) [66] => WC_Meta_Data Object ( [current_data:protected] => Array ( [id] => 1484304 [key] => _rango-motor [value] => ) [data:protected] => Array ( [id] => 1484304 [key] => _rango-motor [value] => ) ) [67] => WC_Meta_Data Object ( [current_data:protected] => Array ( [id] => 1484305 [key] => _lubricacion-motor [value] => ) [data:protected] => Array ( [id] => 1484305 [key] => _lubricacion-motor [value] => ) ) [68] => WC_Meta_Data Object ( [current_data:protected] => Array ( [id] => 1484306 [key] => _inyeccion-motor [value] => ) [data:protected] => Array ( [id] => 1484306 [key] => _inyeccion-motor [value] => ) ) [69] => WC_Meta_Data Object ( [current_data:protected] => Array ( [id] => 1484307 [key] => _ignicion-motor [value] => ) [data:protected] => Array ( [id] => 1484307 [key] => _ignicion-motor [value] => ) ) [70] => WC_Meta_Data Object ( [current_data:protected] => Array ( [id] => 1484308 [key] => _arranque-motor [value] => ) [data:protected] => Array ( [id] => 1484308 [key] => _arranque-motor [value] => ) ) [71] => WC_Meta_Data Object ( [current_data:protected] => Array ( [id] => 1484309 [key] => _marchas-motor [value] => ) [data:protected] => Array ( [id] => 1484309 [key] => _marchas-motor [value] => ) ) [72] => WC_Meta_Data Object ( [current_data:protected] => Array ( [id] => 1484310 [key] => _altura-motor [value] => ) [data:protected] => Array ( [id] => 1484310 [key] => _altura-motor [value] => ) ) [73] => WC_Meta_Data Object ( [current_data:protected] => Array ( [id] => 1484311 [key] => _capacidad-motor [value] => ) [data:protected] => Array ( [id] => 1484311 [key] => _capacidad-motor [value] => ) ) [74] => WC_Meta_Data Object ( [current_data:protected] => Array ( [id] => 1484312 [key] => _peso-motor [value] => ) [data:protected] => Array ( [id] => 1484312 [key] => _peso-motor [value] => ) ) [75] => WC_Meta_Data Object ( [current_data:protected] => Array ( [id] => 1484313 [key] => _control-motor [value] => ) [data:protected] => Array ( [id] => 1484313 [key] => _control-motor [value] => ) ) [76] => WC_Meta_Data Object ( [current_data:protected] => Array ( [id] => 1484314 [key] => _trimado-motor [value] => ) [data:protected] => Array ( [id] => 1484314 [key] => _trimado-motor [value] => ) ) [77] => WC_Meta_Data Object ( [current_data:protected] => Array ( [id] => 1484315 [key] => _bobina-motor [value] => ) [data:protected] => Array ( [id] => 1484315 [key] => _bobina-motor [value] => ) ) [78] => WC_Meta_Data Object ( [current_data:protected] => Array ( [id] => 1484316 [key] => _helice-motor [value] => ) [data:protected] => Array ( [id] => 1484316 [key] => _helice-motor [value] => ) ) [79] => WC_Meta_Data Object ( [current_data:protected] => Array ( [id] => 1484317 [key] => _contrarotacion-motor [value] => ) [data:protected] => Array ( [id] => 1484317 [key] => _contrarotacion-motor [value] => ) ) [80] => WC_Meta_Data Object ( [current_data:protected] => Array ( [id] => 1484318 [key] => _shallow-water-motor [value] => ) [data:protected] => Array ( [id] => 1484318 [key] => _shallow-water-motor [value] => ) ) [81] => WC_Meta_Data Object ( [current_data:protected] => Array ( [id] => 1484319 [key] => _tilt-motor [value] => ) [data:protected] => Array ( [id] => 1484319 [key] => _tilt-motor [value] => ) ) [82] => WC_Meta_Data Object ( [current_data:protected] => Array ( [id] => 1484320 [key] => _digital-network-motor [value] => ) [data:protected] => Array ( [id] => 1484320 [key] => _digital-network-motor [value] => ) ) [83] => WC_Meta_Data Object ( [current_data:protected] => Array ( [id] => 1484321 [key] => _sistema-cambio-motor [value] => ) [data:protected] => Array ( [id] => 1484321 [key] => _sistema-cambio-motor [value] => ) ) [84] => WC_Meta_Data Object ( [current_data:protected] => Array ( [id] => 1484322 [key] => _full-tilt-motor [value] => ) [data:protected] => Array ( [id] => 1484322 [key] => _full-tilt-motor [value] => ) ) [85] => WC_Meta_Data Object ( [current_data:protected] => Array ( [id] => 1484323 [key] => _observaciones-motor [value] => ) [data:protected] => Array ( [id] => 1484323 [key] => _observaciones-motor [value] => ) ) [86] => WC_Meta_Data Object ( [current_data:protected] => Array ( [id] => 1484324 [key] => _galeria-motores|||0|_empty [value] => ) [data:protected] => Array ( [id] => 1484324 [key] => _galeria-motores|||0|_empty [value] => ) ) [87] => WC_Meta_Data Object ( [current_data:protected] => Array ( [id] => 1484325 [key] => _seleccion-plataformas [value] => 0 ) [data:protected] => Array ( [id] => 1484325 [key] => _seleccion-plataformas [value] => 0 ) ) [88] => WC_Meta_Data Object ( [current_data:protected] => Array ( [id] => 1484326 [key] => _descripcion-corta-plataformas [value] => ) [data:protected] => Array ( [id] => 1484326 [key] => _descripcion-corta-plataformas [value] => ) ) [89] => WC_Meta_Data Object ( [current_data:protected] => Array ( [id] => 1484327 [key] => _ficha-pdf-plataformas [value] => ) [data:protected] => Array ( [id] => 1484327 [key] => _ficha-pdf-plataformas [value] => ) ) [90] => WC_Meta_Data Object ( [current_data:protected] => Array ( [id] => 1484328 [key] => _caracteristicas-plataformas [value] => ) [data:protected] => Array ( [id] => 1484328 [key] => _caracteristicas-plataformas [value] => ) ) [91] => WC_Meta_Data Object ( [current_data:protected] => Array ( [id] => 1484329 [key] => _imagenes-grid-plataformas|||0|_empty [value] => ) [data:protected] => Array ( [id] => 1484329 [key] => _imagenes-grid-plataformas|||0|_empty [value] => ) ) [92] => WC_Meta_Data Object ( [current_data:protected] => Array ( [id] => 1484330 [key] => _galeria-plataformas|||0|_empty [value] => ) [data:protected] => Array ( [id] => 1484330 [key] => _galeria-plataformas|||0|_empty [value] => ) ) [93] => WC_Meta_Data Object ( [current_data:protected] => Array ( [id] => 1484415 [key] => _yoast_wpseo_primary_product_cat [value] => 33 ) [data:protected] => Array ( [id] => 1484415 [key] => _yoast_wpseo_primary_product_cat [value] => 33 ) ) [94] => WC_Meta_Data Object ( [current_data:protected] => Array ( [id] => 1487664 [key] => _wcml_average_rating [value] => ) [data:protected] => Array ( [id] => 1487664 [key] => _wcml_average_rating [value] => ) ) [95] => WC_Meta_Data Object ( [current_data:protected] => Array ( [id] => 1487665 [key] => _wcml_review_count [value] => ) [data:protected] => Array ( [id] => 1487665 [key] => _wcml_review_count [value] => ) ) ) [legacy_datastore_props:protected] => Array ( ) [product_type] => bundle [is_nyp] => )
Discover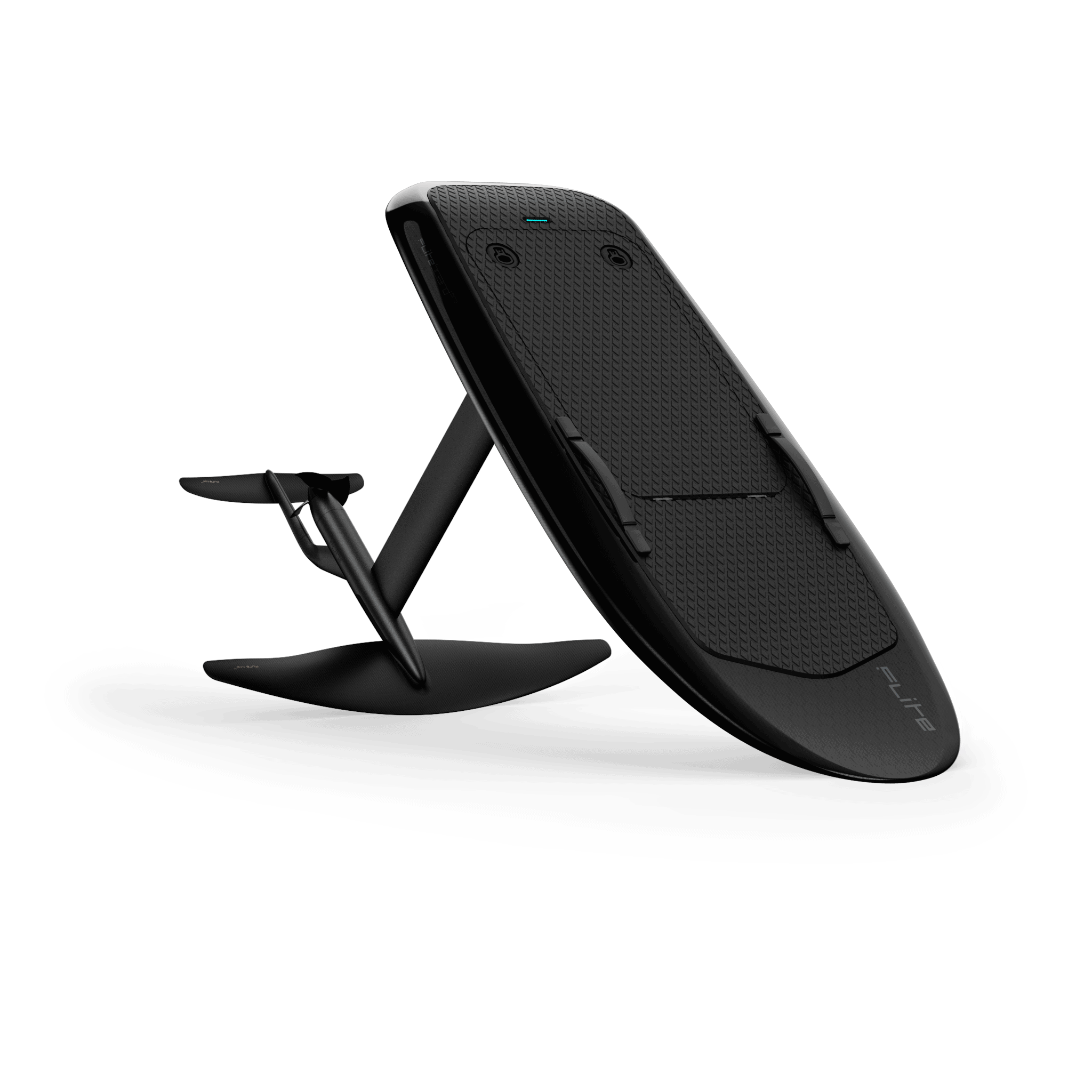 Fliteboard ULTRA / ULTRA L – Series 3
From 13.001,45€

										WC_Product_Bundle Object
(
    [extended_data:WC_Product_Bundle:private] => Array
        (
            [group_mode] => parent
            [bundle_stock_quantity] => 
            [bundled_items_stock_sync_status] => 
            [bundled_items_stock_status] => 
            [layout] => default
            [editable_in_cart] => 
            [aggregate_weight] => 
            [sold_individually_context] => product
            [add_to_cart_form_location] => default
            [min_raw_price] => 
            [min_raw_regular_price] => 
            [max_raw_price] => 
            [max_raw_regular_price] => 
        )

    [bundled_data_items:WC_Product_Bundle:private] => Array
        (
            [0] => WC_Bundled_Item_Data Object
                (
                    [data:protected] => Array
                        (
                            [bundled_item_id] => 367
                            [product_id] => 28377
                            [bundle_id] => 27806
                            [menu_order] => 0
                        )

                    [meta_data:protected] => Array
                        (
                            [quantity_min] => 1
                            [quantity_max] => 1
                            [quantity_default] => 1
                            [priced_individually] => yes
                            [shipped_individually] => no
                            [override_title] => no
                            [title] => Fliteboard ULTRA / ULTRA L – Series 3 Board
                            [override_description] => no
                            [description] => Fliteboard ULTRA / ULTRA L – Series 3 Board
                            [optional] => no
                            [hide_thumbnail] => no
                            [discount] => 
                            [override_variations] => yes
                            [override_default_variation_attributes] => no
                            [allowed_variations] => Array
                                (
                                    [0] => 29317
                                    [1] => 29318
                                    [2] => 28391
                                    [3] => 28392
                                )

                            [default_variation_attributes] => Array
                                (
                                )

                            [single_product_visibility] => visible
                            [cart_visibility] => visible
                            [order_visibility] => visible
                            [single_product_price_visibility] => visible
                            [cart_price_visibility] => visible
                            [order_price_visibility] => visible
                            [hide_filtered_variations] => no
                            [product_id] => 28377
                            [translation_item_id_of_ca] => 363
                            [translation_item_id_of_en] => 367
                            [translation_item_id_of_fr] => 371
                            [stock_status] => in_stock
                            [max_stock] => 
                        )

                    [meta_data_type_fn:protected] => Array
                        (
                            [quantity_min] => absint
                            [quantity_max] => absint_if_not_empty
                            [quantity_default] => absint
                            [priced_individually] => yes_or_no
                            [shipped_individually] => yes_or_no
                            [override_title] => yes_or_no
                            [title] => strval
                            [override_description] => yes_or_no
                            [description] => strval
                            [optional] => yes_or_no
                            [hide_thumbnail] => yes_or_no
                            [discount] => double_if_not_empty
                            [override_variations] => yes_or_no
                            [override_default_variation_attributes] => yes_or_no
                            [allowed_variations] => maybe_unserialize
                            [default_variation_attributes] => maybe_unserialize
                            [single_product_visibility] => visible_or_hidden
                            [cart_visibility] => visible_or_hidden
                            [order_visibility] => visible_or_hidden
                            [single_product_price_visibility] => visible_or_hidden
                            [cart_price_visibility] => visible_or_hidden
                            [order_price_visibility] => visible_or_hidden
                            [stock_status] => strval
                            [max_stock] => absint_if_not_empty
                        )

                )

            [1] => WC_Bundled_Item_Data Object
                (
                    [data:protected] => Array
                        (
                            [bundled_item_id] => 438
                            [product_id] => 23214
                            [bundle_id] => 27806
                            [menu_order] => 1
                        )

                    [meta_data:protected] => Array
                        (
                            [quantity_min] => 1
                            [quantity_max] => 1
                            [quantity_default] => 1
                            [priced_individually] => yes
                            [shipped_individually] => no
                            [override_title] => no
                            [title] => e-Foil Series 3
                            [override_description] => no
                            [description] => e-Foil Series 3
                            [optional] => no
                            [hide_thumbnail] => no
                            [discount] => 
                            [override_variations] => yes
                            [override_default_variation_attributes] => no
                            [allowed_variations] => Array
                                (
                                    [0] => 29017
                                    [1] => 29018
                                    [2] => 29019
                                    [3] => 29020
                                    [4] => 29021
                                    [5] => 29022
                                    [6] => 29023
                                    [7] => 29025
                                    [8] => 29026
                                    [9] => 29027
                                    [10] => 29028
                                    [11] => 29029
                                    [12] => 29030
                                    [13] => 29031
                                    [14] => 29032
                                    [15] => 29033
                                    [16] => 29034
                                    [17] => 29035
                                    [18] => 29036
                                    [19] => 29037
                                )

                            [default_variation_attributes] => Array
                                (
                                )

                            [single_product_visibility] => visible
                            [cart_visibility] => visible
                            [order_visibility] => visible
                            [single_product_price_visibility] => visible
                            [cart_price_visibility] => visible
                            [order_price_visibility] => visible
                            [max_stock] => 
                            [product_id] => 23214
                            [stock_status] => in_stock
                            [translation_item_id_of_ca] => 437
                            [translation_item_id_of_en] => 438
                            [translation_item_id_of_fr] => 439
                            [hide_filtered_variations] => no
                        )

                    [meta_data_type_fn:protected] => Array
                        (
                            [quantity_min] => absint
                            [quantity_max] => absint_if_not_empty
                            [quantity_default] => absint
                            [priced_individually] => yes_or_no
                            [shipped_individually] => yes_or_no
                            [override_title] => yes_or_no
                            [title] => strval
                            [override_description] => yes_or_no
                            [description] => strval
                            [optional] => yes_or_no
                            [hide_thumbnail] => yes_or_no
                            [discount] => double_if_not_empty
                            [override_variations] => yes_or_no
                            [override_default_variation_attributes] => yes_or_no
                            [allowed_variations] => maybe_unserialize
                            [default_variation_attributes] => maybe_unserialize
                            [single_product_visibility] => visible_or_hidden
                            [cart_visibility] => visible_or_hidden
                            [order_visibility] => visible_or_hidden
                            [single_product_price_visibility] => visible_or_hidden
                            [cart_price_visibility] => visible_or_hidden
                            [order_price_visibility] => visible_or_hidden
                            [stock_status] => strval
                            [max_stock] => absint_if_not_empty
                        )

                )

            [2] => WC_Bundled_Item_Data Object
                (
                    [data:protected] => Array
                        (
                            [bundled_item_id] => 450
                            [product_id] => 29440
                            [bundle_id] => 27806
                            [menu_order] => 2
                        )

                    [meta_data:protected] => Array
                        (
                            [quantity_min] => 1
                            [quantity_max] => 1
                            [quantity_default] => 1
                            [priced_individually] => yes
                            [shipped_individually] => no
                            [override_title] => no
                            [title] => Set of wings
                            [override_description] => no
                            [description] => Set of wings
                            [optional] => no
                            [hide_thumbnail] => no
                            [discount] => 
                            [override_variations] => yes
                            [override_default_variation_attributes] => no
                            [allowed_variations] => Array
                                (
                                    [0] => 29481
                                    [1] => 29482
                                    [2] => 29483
                                    [3] => 29484
                                    [4] => 29485
                                    [5] => 29486
                                    [6] => 29487
                                    [7] => 29488
                                    [8] => 29489
                                )

                            [default_variation_attributes] => Array
                                (
                                )

                            [single_product_visibility] => visible
                            [cart_visibility] => visible
                            [order_visibility] => visible
                            [single_product_price_visibility] => visible
                            [cart_price_visibility] => visible
                            [order_price_visibility] => visible
                            [hide_filtered_variations] => no
                            [product_id] => 29440
                            [translation_item_id_of_ca] => 449
                            [translation_item_id_of_en] => 450
                            [translation_item_id_of_fr] => 451
                            [stock_status] => in_stock
                            [max_stock] => 
                        )

                    [meta_data_type_fn:protected] => Array
                        (
                            [quantity_min] => absint
                            [quantity_max] => absint_if_not_empty
                            [quantity_default] => absint
                            [priced_individually] => yes_or_no
                            [shipped_individually] => yes_or_no
                            [override_title] => yes_or_no
                            [title] => strval
                            [override_description] => yes_or_no
                            [description] => strval
                            [optional] => yes_or_no
                            [hide_thumbnail] => yes_or_no
                            [discount] => double_if_not_empty
                            [override_variations] => yes_or_no
                            [override_default_variation_attributes] => yes_or_no
                            [allowed_variations] => maybe_unserialize
                            [default_variation_attributes] => maybe_unserialize
                            [single_product_visibility] => visible_or_hidden
                            [cart_visibility] => visible_or_hidden
                            [order_visibility] => visible_or_hidden
                            [single_product_price_visibility] => visible_or_hidden
                            [cart_price_visibility] => visible_or_hidden
                            [order_price_visibility] => visible_or_hidden
                            [stock_status] => strval
                            [max_stock] => absint_if_not_empty
                        )

                )

            [3] => WC_Bundled_Item_Data Object
                (
                    [data:protected] => Array
                        (
                            [bundled_item_id] => 369
                            [product_id] => 28336
                            [bundle_id] => 27806
                            [menu_order] => 3
                        )

                    [meta_data:protected] => Array
                        (
                            [quantity_min] => 1
                            [quantity_max] => 1
                            [quantity_default] => 1
                            [priced_individually] => yes
                            [shipped_individually] => no
                            [override_title] => no
                            [title] => Flitecell Ti Battery
                            [override_description] => no
                            [description] => Flitecell Ti Battery
                            [optional] => no
                            [hide_thumbnail] => no
                            [discount] => 
                            [override_variations] => yes
                            [override_default_variation_attributes] => no
                            [allowed_variations] => Array
                                (
                                    [0] => 29176
                                    [1] => 28723
                                    [2] => 29178
                                )

                            [default_variation_attributes] => Array
                                (
                                )

                            [single_product_visibility] => visible
                            [cart_visibility] => visible
                            [order_visibility] => visible
                            [single_product_price_visibility] => visible
                            [cart_price_visibility] => visible
                            [order_price_visibility] => visible
                            [hide_filtered_variations] => no
                            [product_id] => 28336
                            [translation_item_id_of_ca] => 365
                            [translation_item_id_of_en] => 369
                            [translation_item_id_of_fr] => 373
                            [stock_status] => in_stock
                            [max_stock] => 
                        )

                    [meta_data_type_fn:protected] => Array
                        (
                            [quantity_min] => absint
                            [quantity_max] => absint_if_not_empty
                            [quantity_default] => absint
                            [priced_individually] => yes_or_no
                            [shipped_individually] => yes_or_no
                            [override_title] => yes_or_no
                            [title] => strval
                            [override_description] => yes_or_no
                            [description] => strval
                            [optional] => yes_or_no
                            [hide_thumbnail] => yes_or_no
                            [discount] => double_if_not_empty
                            [override_variations] => yes_or_no
                            [override_default_variation_attributes] => yes_or_no
                            [allowed_variations] => maybe_unserialize
                            [default_variation_attributes] => maybe_unserialize
                            [single_product_visibility] => visible_or_hidden
                            [cart_visibility] => visible_or_hidden
                            [order_visibility] => visible_or_hidden
                            [single_product_price_visibility] => visible_or_hidden
                            [cart_price_visibility] => visible_or_hidden
                            [order_price_visibility] => visible_or_hidden
                            [stock_status] => strval
                            [max_stock] => absint_if_not_empty
                        )

                )

            [4] => WC_Bundled_Item_Data Object
                (
                    [data:protected] => Array
                        (
                            [bundled_item_id] => 370
                            [product_id] => 28710
                            [bundle_id] => 27806
                            [menu_order] => 4
                        )

                    [meta_data:protected] => Array
                        (
                            [quantity_min] => 1
                            [quantity_max] => 1
                            [quantity_default] => 1
                            [priced_individually] => yes
                            [shipped_individually] => no
                            [override_title] => no
                            [title] => Flite Charger
                            [override_description] => no
                            [description] => Flite Charger
                            [optional] => no
                            [hide_thumbnail] => no
                            [discount] => 
                            [override_variations] => yes
                            [override_default_variation_attributes] => no
                            [allowed_variations] => Array
                                (
                                    [0] => 28711
                                    [1] => 28712
                                )

                            [default_variation_attributes] => Array
                                (
                                )

                            [single_product_visibility] => visible
                            [cart_visibility] => visible
                            [order_visibility] => visible
                            [single_product_price_visibility] => visible
                            [cart_price_visibility] => visible
                            [order_price_visibility] => visible
                            [hide_filtered_variations] => no
                            [product_id] => 28710
                            [translation_item_id_of_ca] => 366
                            [translation_item_id_of_en] => 370
                            [translation_item_id_of_fr] => 374
                            [stock_status] => in_stock
                            [max_stock] => 
                        )

                    [meta_data_type_fn:protected] => Array
                        (
                            [quantity_min] => absint
                            [quantity_max] => absint_if_not_empty
                            [quantity_default] => absint
                            [priced_individually] => yes_or_no
                            [shipped_individually] => yes_or_no
                            [override_title] => yes_or_no
                            [title] => strval
                            [override_description] => yes_or_no
                            [description] => strval
                            [optional] => yes_or_no
                            [hide_thumbnail] => yes_or_no
                            [discount] => double_if_not_empty
                            [override_variations] => yes_or_no
                            [override_default_variation_attributes] => yes_or_no
                            [allowed_variations] => maybe_unserialize
                            [default_variation_attributes] => maybe_unserialize
                            [single_product_visibility] => visible_or_hidden
                            [cart_visibility] => visible_or_hidden
                            [order_visibility] => visible_or_hidden
                            [single_product_price_visibility] => visible_or_hidden
                            [cart_price_visibility] => visible_or_hidden
                            [order_price_visibility] => visible_or_hidden
                            [stock_status] => strval
                            [max_stock] => absint_if_not_empty
                        )

                )

        )

    [bundled_data_items_delete_queue:WC_Product_Bundle:private] => Array
        (
        )

    [bundled_data_items_save_pending:WC_Product_Bundle:private] => 
    [bundle_form_data:WC_Product_Bundle:private] => Array
        (
        )

    [bundle_price_cache:WC_Product_Bundle:private] => Array
        (
        )

    [object_context:WC_Product_Bundle:private] => 
    [contains:WC_Product_Bundle:private] => Array
        (
            [priced_individually] => 1
            [shipped_individually] => 
            [assembled] => 
            [optional] => 
            [mandatory] => 1
            [on_backorder] => 
            [subscriptions] => 
            [subscriptions_priced_individually] => 
            [subscriptions_priced_variably] => 
            [multiple_subscriptions] => 
            [nyp] => 
            [non_purchasable] => 
            [options] => 1
            [out_of_stock] => 
            [out_of_stock_strict] => 
            [sold_in_multiples] => 1
            [sold_individually] => 
            [discounted] => 
            [discounted_mandatory] => 
            [configurable_quantities] => 
            [hidden] => 
            [visible] => 1
        )

    [is_synced:WC_Product_Bundle:private] => 1
    [is_syncing:WC_Product_Bundle:private] => 
    [data_store_type:WC_Product_Bundle:private] => bundle
    [object_type:protected] => product
    [post_type:protected] => product
    [cache_group:protected] => products
    [data:protected] => Array
        (
            [name] => Fliteboard ULTRA / ULTRA L - Series 3
            [slug] => fliteboard-ultra-ultra-l-series-3
            [date_created] => WC_DateTime Object
                (
                    [utc_offset:protected] => 0
                    [date] => 2023-01-30 14:19:14.000000
                    [timezone_type] => 1
                    [timezone] => +00:00
                )

            [date_modified] => WC_DateTime Object
                (
                    [utc_offset:protected] => 0
                    [date] => 2023-03-16 16:32:29.000000
                    [timezone_type] => 1
                    [timezone] => +00:00
                )

            [status] => publish
            [featured] => 
            [catalog_visibility] => visible
            [description] => 
            [short_description] => 
            [sku] => 
            [price] => 
            [regular_price] => 
            [sale_price] => 
            [date_on_sale_from] => 
            [date_on_sale_to] => 
            [total_sales] => 0
            [tax_status] => taxable
            [tax_class] => 
            [manage_stock] => 
            [stock_quantity] => 
            [stock_status] => onbackorder
            [backorders] => no
            [low_stock_amount] => 
            [sold_individually] => 
            [weight] => 
            [length] => 
            [width] => 
            [height] => 
            [upsell_ids] => Array
                (
                )

            [cross_sell_ids] => Array
                (
                )

            [parent_id] => 0
            [reviews_allowed] => 1
            [purchase_note] => 
            [attributes] => Array
                (
                    [pa_acabado-tabla] => WC_Product_Attribute Object
                        (
                            [data:protected] => Array
                                (
                                    [id] => 2
                                    [name] => pa_acabado-tabla
                                    [options] => Array
                                        (
                                            [0] => 104
                                            [1] => 105
                                        )

                                    [position] => 0
                                    [visible] => 1
                                    [variation] => 1
                                )

                        )

                    [pa_efoil-longitud-y-acabado] => WC_Product_Attribute Object
                        (
                            [data:protected] => Array
                                (
                                    [id] => 3
                                    [name] => pa_efoil-longitud-y-acabado
                                    [options] => Array
                                        (
                                            [0] => 112
                                            [1] => 111
                                        )

                                    [position] => 1
                                    [visible] => 1
                                    [variation] => 1
                                )

                        )

                    [pa_conjunto-de-alas] => WC_Product_Attribute Object
                        (
                            [data:protected] => Array
                                (
                                    [id] => 4
                                    [name] => pa_conjunto-de-alas
                                    [options] => Array
                                        (
                                            [0] => 135
                                            [1] => 148
                                            [2] => 889
                                            [3] => 764
                                            [4] => 899
                                            [5] => 110
                                            [6] => 891
                                            [7] => 109
                                            [8] => 765
                                        )

                                    [position] => 2
                                    [visible] => 1
                                    [variation] => 1
                                )

                        )

                )

            [default_attributes] => Array
                (
                )

            [menu_order] => 25
            [post_password] => 
            [virtual] => 
            [downloadable] => 
            [category_ids] => Array
                (
                    [0] => 279
                    [1] => 81
                )

            [tag_ids] => Array
                (
                )

            [shipping_class_id] => 0
            [downloads] => Array
                (
                )

            [image_id] => 27870
            [gallery_image_ids] => Array
                (
                )

            [download_limit] => -1
            [download_expiry] => -1
            [rating_counts] => Array
                (
                )

            [average_rating] => 0
            [review_count] => 0
            [group_mode] => parent
            [bundle_stock_quantity] => 
            [bundled_items_stock_sync_status] => synced
            [bundled_items_stock_status] => instock
            [layout] => default
            [editable_in_cart] => 
            [aggregate_weight] => 
            [sold_individually_context] => product
            [add_to_cart_form_location] => default
            [min_raw_price] => 13001.45
            [min_raw_regular_price] => 13001.45
            [max_raw_price] => 20345.65
            [max_raw_regular_price] => 20345.65
        )

    [supports:protected] => Array
        (
        )

    [id:protected] => 27806
    [changes:protected] => Array
        (
        )

    [object_read:protected] => 1
    [extra_data:protected] => Array
        (
        )

    [default_data:protected] => Array
        (
            [name] => 
            [slug] => 
            [date_created] => 
            [date_modified] => 
            [status] => 
            [featured] => 
            [catalog_visibility] => visible
            [description] => 
            [short_description] => 
            [sku] => 
            [price] => 
            [regular_price] => 
            [sale_price] => 
            [date_on_sale_from] => 
            [date_on_sale_to] => 
            [total_sales] => 0
            [tax_status] => taxable
            [tax_class] => 
            [manage_stock] => 
            [stock_quantity] => 
            [stock_status] => instock
            [backorders] => no
            [low_stock_amount] => 
            [sold_individually] => 
            [weight] => 
            [length] => 
            [width] => 
            [height] => 
            [upsell_ids] => Array
                (
                )

            [cross_sell_ids] => Array
                (
                )

            [parent_id] => 0
            [reviews_allowed] => 1
            [purchase_note] => 
            [attributes] => Array
                (
                )

            [default_attributes] => Array
                (
                )

            [menu_order] => 0
            [post_password] => 
            [virtual] => 
            [downloadable] => 
            [category_ids] => Array
                (
                )

            [tag_ids] => Array
                (
                )

            [shipping_class_id] => 0
            [downloads] => Array
                (
                )

            [image_id] => 
            [gallery_image_ids] => Array
                (
                )

            [download_limit] => -1
            [download_expiry] => -1
            [rating_counts] => Array
                (
                )

            [average_rating] => 0
            [review_count] => 0
            [group_mode] => parent
            [bundle_stock_quantity] => 
            [bundled_items_stock_sync_status] => 
            [bundled_items_stock_status] => 
            [layout] => default
            [editable_in_cart] => 
            [aggregate_weight] => 
            [sold_individually_context] => product
            [add_to_cart_form_location] => default
            [min_raw_price] => 
            [min_raw_regular_price] => 
            [max_raw_price] => 
            [max_raw_regular_price] => 
        )

    [data_store:protected] => WC_Data_Store Object
        (
            [instance:WC_Data_Store:private] => WC_Product_Bundle_Data_Store_CPT Object
                (
                    [extended_internal_meta_keys:protected] => Array
                        (
                            [0] => _wc_pb_group_mode
                            [1] => _wc_pb_bundled_items_stock_sync_status
                            [2] => _wc_pb_bundled_items_stock_status
                            [3] => _wc_pb_bundle_stock_quantity
                            [4] => _wc_pb_base_price
                            [5] => _wc_pb_base_regular_price
                            [6] => _wc_pb_base_sale_price
                            [7] => _wc_pb_layout_style
                            [8] => _wc_pb_edit_in_cart
                            [9] => _wc_pb_aggregate_weight
                            [10] => _wc_pb_sold_individually_context
                            [11] => _wc_pb_add_to_cart_form_location
                            [12] => _wc_sw_max_price
                            [13] => _wc_sw_max_regular_price
                        )

                    [props_to_meta_keys:protected] => Array
                        (
                            [group_mode] => _wc_pb_group_mode
                            [bundled_items_stock_sync_status] => _wc_pb_bundled_items_stock_sync_status
                            [bundled_items_stock_status] => _wc_pb_bundled_items_stock_status
                            [price] => _wc_pb_base_price
                            [regular_price] => _wc_pb_base_regular_price
                            [sale_price] => _wc_pb_base_sale_price
                            [layout] => _wc_pb_layout_style
                            [editable_in_cart] => _wc_pb_edit_in_cart
                            [aggregate_weight] => _wc_pb_aggregate_weight
                            [sold_individually_context] => _wc_pb_sold_individually_context
                            [add_to_cart_form_location] => _wc_pb_add_to_cart_form_location
                            [min_raw_price] => _price
                            [min_raw_regular_price] => _regular_price
                            [max_raw_price] => _wc_sw_max_price
                            [max_raw_regular_price] => _wc_sw_max_regular_price
                        )

                    [internal_meta_keys:protected] => Array
                        (
                            [0] => _name
                            [1] => _slug
                            [2] => _date_created
                            [3] => _date_modified
                            [4] => _status
                            [5] => _featured
                            [6] => _catalog_visibility
                            [7] => _description
                            [8] => _short_description
                            [9] => _sku
                            [10] => _price
                            [11] => _regular_price
                            [12] => _sale_price
                            [13] => _date_on_sale_from
                            [14] => _date_on_sale_to
                            [15] => _total_sales
                            [16] => _tax_status
                            [17] => _tax_class
                            [18] => _manage_stock
                            [19] => _stock_quantity
                            [20] => _stock_status
                            [21] => _backorders
                            [22] => _low_stock_amount
                            [23] => _sold_individually
                            [24] => _weight
                            [25] => _length
                            [26] => _width
                            [27] => _height
                            [28] => _upsell_ids
                            [29] => _cross_sell_ids
                            [30] => _parent_id
                            [31] => _reviews_allowed
                            [32] => _purchase_note
                            [33] => _attributes
                            [34] => _default_attributes
                            [35] => _menu_order
                            [36] => _post_password
                            [37] => _virtual
                            [38] => _downloadable
                            [39] => _category_ids
                            [40] => _tag_ids
                            [41] => _shipping_class_id
                            [42] => _downloads
                            [43] => _image_id
                            [44] => _gallery_image_ids
                            [45] => _download_limit
                            [46] => _download_expiry
                            [47] => _rating_counts
                            [48] => _average_rating
                            [49] => _review_count
                            [50] => _group_mode
                            [51] => _bundle_stock_quantity
                            [52] => _bundled_items_stock_sync_status
                            [53] => _bundled_items_stock_status
                            [54] => _layout
                            [55] => _editable_in_cart
                            [56] => _aggregate_weight
                            [57] => _sold_individually_context
                            [58] => _add_to_cart_form_location
                            [59] => _min_raw_price
                            [60] => _min_raw_regular_price
                            [61] => _max_raw_price
                            [62] => _max_raw_regular_price
                            [63] => _visibility
                            [64] => _sku
                            [65] => _price
                            [66] => _regular_price
                            [67] => _sale_price
                            [68] => _sale_price_dates_from
                            [69] => _sale_price_dates_to
                            [70] => total_sales
                            [71] => _tax_status
                            [72] => _tax_class
                            [73] => _manage_stock
                            [74] => _stock
                            [75] => _stock_status
                            [76] => _backorders
                            [77] => _low_stock_amount
                            [78] => _sold_individually
                            [79] => _weight
                            [80] => _length
                            [81] => _width
                            [82] => _height
                            [83] => _upsell_ids
                            [84] => _crosssell_ids
                            [85] => _purchase_note
                            [86] => _default_attributes
                            [87] => _product_attributes
                            [88] => _virtual
                            [89] => _downloadable
                            [90] => _download_limit
                            [91] => _download_expiry
                            [92] => _featured
                            [93] => _downloadable_files
                            [94] => _wc_rating_count
                            [95] => _wc_average_rating
                            [96] => _wc_review_count
                            [97] => _variation_description
                            [98] => _thumbnail_id
                            [99] => _file_paths
                            [100] => _product_image_gallery
                            [101] => _product_version
                            [102] => _wp_old_slug
                            [103] => _edit_last
                            [104] => _edit_lock
                        )

                    [must_exist_meta_keys:protected] => Array
                        (
                            [0] => _tax_class
                        )

                    [extra_data_saved:protected] => 
                    [updated_props:protected] => Array
                        (
                        )

                    [meta_type:protected] => post
                    [object_id_field_for_meta:protected] => 
                )

            [stores:WC_Data_Store:private] => Array
                (
                    [coupon] => WC_Coupon_Data_Store_CPT
                    [customer] => WC_Customer_Data_Store
                    [customer-download] => WC_Customer_Download_Data_Store
                    [customer-download-log] => WC_Customer_Download_Log_Data_Store
                    [customer-session] => WC_Customer_Data_Store_Session
                    [order] => WC_Order_Data_Store_CPT
                    [order-refund] => WC_Order_Refund_Data_Store_CPT
                    [order-item] => WC_Order_Item_Data_Store
                    [order-item-coupon] => WC_Order_Item_Coupon_Data_Store
                    [order-item-fee] => WC_Order_Item_Fee_Data_Store
                    [order-item-product] => WC_Order_Item_Product_Data_Store
                    [order-item-shipping] => WC_Order_Item_Shipping_Data_Store
                    [order-item-tax] => WC_Order_Item_Tax_Data_Store
                    [payment-token] => WC_Payment_Token_Data_Store
                    [product] => WC_Product_Data_Store_CPT
                    [product-grouped] => WC_Product_Grouped_Data_Store_CPT
                    [product-variable] => WC_Product_Variable_Data_Store_CPT
                    [product-variation] => WC_Product_Variation_Data_Store_CPT
                    [shipping-zone] => WC_Shipping_Zone_Data_Store
                    [webhook] => WC_Webhook_Data_Store
                    [product-bundle] => WC_Product_Bundle_Data_Store_CPT
                    [report-revenue-stats] => Automattic\WooCommerce\Admin\API\Reports\Orders\Stats\DataStore
                    [report-orders] => Automattic\WooCommerce\Admin\API\Reports\Orders\DataStore
                    [report-orders-stats] => Automattic\WooCommerce\Admin\API\Reports\Orders\Stats\DataStore
                    [report-products] => Automattic\WooCommerce\Admin\API\Reports\Products\DataStore
                    [report-variations] => Automattic\WooCommerce\Admin\API\Reports\Variations\DataStore
                    [report-products-stats] => Automattic\WooCommerce\Admin\API\Reports\Products\Stats\DataStore
                    [report-variations-stats] => Automattic\WooCommerce\Admin\API\Reports\Variations\Stats\DataStore
                    [report-categories] => Automattic\WooCommerce\Admin\API\Reports\Categories\DataStore
                    [report-taxes] => Automattic\WooCommerce\Admin\API\Reports\Taxes\DataStore
                    [report-taxes-stats] => Automattic\WooCommerce\Admin\API\Reports\Taxes\Stats\DataStore
                    [report-coupons] => Automattic\WooCommerce\Admin\API\Reports\Coupons\DataStore
                    [report-coupons-stats] => Automattic\WooCommerce\Admin\API\Reports\Coupons\Stats\DataStore
                    [report-downloads] => Automattic\WooCommerce\Admin\API\Reports\Downloads\DataStore
                    [report-downloads-stats] => Automattic\WooCommerce\Admin\API\Reports\Downloads\Stats\DataStore
                    [admin-note] => Automattic\WooCommerce\Admin\Notes\DataStore
                    [report-customers] => Automattic\WooCommerce\Admin\API\Reports\Customers\DataStore
                    [report-customers-stats] => Automattic\WooCommerce\Admin\API\Reports\Customers\Stats\DataStore
                    [report-stock-stats] => Automattic\WooCommerce\Admin\API\Reports\Stock\Stats\DataStore
                )

            [current_class_name:WC_Data_Store:private] => WC_Product_Bundle_Data_Store_CPT
            [object_type:WC_Data_Store:private] => product-bundle
        )

    [meta_data:protected] => Array
        (
            [0] => WC_Meta_Data Object
                (
                    [current_data:protected] => Array
                        (
                            [id] => 1346068
                            [key] => _wpml_media_featured
                            [value] => 1
                        )

                    [data:protected] => Array
                        (
                            [id] => 1346068
                            [key] => _wpml_media_featured
                            [value] => 1
                        )

                )

            [1] => WC_Meta_Data Object
                (
                    [current_data:protected] => Array
                        (
                            [id] => 1346069
                            [key] => _wpml_media_duplicate
                            [value] => 1
                        )

                    [data:protected] => Array
                        (
                            [id] => 1346069
                            [key] => _wpml_media_duplicate
                            [value] => 1
                        )

                )

            [2] => WC_Meta_Data Object
                (
                    [current_data:protected] => Array
                        (
                            [id] => 1346102
                            [key] => _wpml_word_count
                            [value] => {"total":0,"to_translate":{"ca":2,"en":2,"fr":2,"es":2}}
                        )

                    [data:protected] => Array
                        (
                            [id] => 1346102
                            [key] => _wpml_word_count
                            [value] => {"total":0,"to_translate":{"ca":2,"en":2,"fr":2,"es":2}}
                        )

                )

            [3] => WC_Meta_Data Object
                (
                    [current_data:protected] => Array
                        (
                            [id] => 1346103
                            [key] => wcml_sync_hash
                            [value] => Array
                                (
                                    [postmeta_fields] => c3f378c4cd1b554d45fcb0fbecfcf649
                                )

                        )

                    [data:protected] => Array
                        (
                            [id] => 1346103
                            [key] => wcml_sync_hash
                            [value] => Array
                                (
                                    [postmeta_fields] => c3f378c4cd1b554d45fcb0fbecfcf649
                                )

                        )

                )

            [4] => WC_Meta_Data Object
                (
                    [current_data:protected] => Array
                        (
                            [id] => 1346104
                            [key] => attr_label_translations
                            [value] => Array
                                (
                                )

                        )

                    [data:protected] => Array
                        (
                            [id] => 1346104
                            [key] => attr_label_translations
                            [value] => Array
                                (
                                )

                        )

                )

            [5] => WC_Meta_Data Object
                (
                    [current_data:protected] => Array
                        (
                            [id] => 1346105
                            [key] => _last_translation_edit_mode
                            [value] => native-editor
                        )

                    [data:protected] => Array
                        (
                            [id] => 1346105
                            [key] => _last_translation_edit_mode
                            [value] => native-editor
                        )

                )

            [6] => WC_Meta_Data Object
                (
                    [current_data:protected] => Array
                        (
                            [id] => 1346106
                            [key] => _wp_old_date
                            [value] => 2021-09-16
                        )

                    [data:protected] => Array
                        (
                            [id] => 1346106
                            [key] => _wp_old_date
                            [value] => 2021-09-16
                        )

                )

            [7] => WC_Meta_Data Object
                (
                    [current_data:protected] => Array
                        (
                            [id] => 1346107
                            [key] => _wpml_media_featured
                            [value] => 1
                        )

                    [data:protected] => Array
                        (
                            [id] => 1346107
                            [key] => _wpml_media_featured
                            [value] => 1
                        )

                )

            [8] => WC_Meta_Data Object
                (
                    [current_data:protected] => Array
                        (
                            [id] => 1346108
                            [key] => _wpml_media_duplicate
                            [value] => 1
                        )

                    [data:protected] => Array
                        (
                            [id] => 1346108
                            [key] => _wpml_media_duplicate
                            [value] => 1
                        )

                )

            [9] => WC_Meta_Data Object
                (
                    [current_data:protected] => Array
                        (
                            [id] => 1346109
                            [key] => _children
                            [value] => Array
                                (
                                )

                        )

                    [data:protected] => Array
                        (
                            [id] => 1346109
                            [key] => _children
                            [value] => Array
                                (
                                )

                        )

                )

            [10] => WC_Meta_Data Object
                (
                    [current_data:protected] => Array
                        (
                            [id] => 1346110
                            [key] => _association-motorizacion-recomendada|||0|_empty
                            [value] => 
                        )

                    [data:protected] => Array
                        (
                            [id] => 1346110
                            [key] => _association-motorizacion-recomendada|||0|_empty
                            [value] => 
                        )

                )

            [11] => WC_Meta_Data Object
                (
                    [current_data:protected] => Array
                        (
                            [id] => 1346111
                            [key] => _association-motorizacion-maxima|||0|_empty
                            [value] => 
                        )

                    [data:protected] => Array
                        (
                            [id] => 1346111
                            [key] => _association-motorizacion-maxima|||0|_empty
                            [value] => 
                        )

                )

            [12] => WC_Meta_Data Object
                (
                    [current_data:protected] => Array
                        (
                            [id] => 1346113
                            [key] => _yoast_wpseo_estimated-reading-time-minutes
                            [value] => 0
                        )

                    [data:protected] => Array
                        (
                            [id] => 1346113
                            [key] => _yoast_wpseo_estimated-reading-time-minutes
                            [value] => 0
                        )

                )

            [13] => WC_Meta_Data Object
                (
                    [current_data:protected] => Array
                        (
                            [id] => 1346114
                            [key] => _yoast_wpseo_focuskw
                            [value] => Fliteboard ULTRA
                        )

                    [data:protected] => Array
                        (
                            [id] => 1346114
                            [key] => _yoast_wpseo_focuskw
                            [value] => Fliteboard ULTRA
                        )

                )

            [14] => WC_Meta_Data Object
                (
                    [current_data:protected] => Array
                        (
                            [id] => 1346115
                            [key] => _yoast_wpseo_metadesc
                            [value] => The Fliteboard ULTRA efoil is designed for the most extreme riders. Buy today your efoil online or in our store. Immediate availability.
                        )

                    [data:protected] => Array
                        (
                            [id] => 1346115
                            [key] => _yoast_wpseo_metadesc
                            [value] => The Fliteboard ULTRA efoil is designed for the most extreme riders. Buy today your efoil online or in our store. Immediate availability.
                        )

                )

            [15] => WC_Meta_Data Object
                (
                    [current_data:protected] => Array
                        (
                            [id] => 1346116
                            [key] => _yoast_wpseo_linkdex
                            [value] => 41
                        )

                    [data:protected] => Array
                        (
                            [id] => 1346116
                            [key] => _yoast_wpseo_linkdex
                            [value] => 41
                        )

                )

            [16] => WC_Meta_Data Object
                (
                    [current_data:protected] => Array
                        (
                            [id] => 1346117
                            [key] => _yoast_wpseo_wordproof_timestamp
                            [value] => 
                        )

                    [data:protected] => Array
                        (
                            [id] => 1346117
                            [key] => _yoast_wpseo_wordproof_timestamp
                            [value] => 
                        )

                )

            [17] => WC_Meta_Data Object
                (
                    [current_data:protected] => Array
                        (
                            [id] => 1488025
                            [key] => _video-cabecera
                            [value] => 
                        )

                    [data:protected] => Array
                        (
                            [id] => 1488025
                            [key] => _video-cabecera
                            [value] => 
                        )

                )

            [18] => WC_Meta_Data Object
                (
                    [current_data:protected] => Array
                        (
                            [id] => 1488026
                            [key] => _video-cabecera-mp4
                            [value] => 
                        )

                    [data:protected] => Array
                        (
                            [id] => 1488026
                            [key] => _video-cabecera-mp4
                            [value] => 
                        )

                )

            [19] => WC_Meta_Data Object
                (
                    [current_data:protected] => Array
                        (
                            [id] => 1488027
                            [key] => _img-cabecera
                            [value] => 4696
                        )

                    [data:protected] => Array
                        (
                            [id] => 1488027
                            [key] => _img-cabecera
                            [value] => 4696
                        )

                )

            [20] => WC_Meta_Data Object
                (
                    [current_data:protected] => Array
                        (
                            [id] => 1488028
                            [key] => _img-cabecera-mobile
                            [value] => 
                        )

                    [data:protected] => Array
                        (
                            [id] => 1488028
                            [key] => _img-cabecera-mobile
                            [value] => 
                        )

                )

            [21] => WC_Meta_Data Object
                (
                    [current_data:protected] => Array
                        (
                            [id] => 1488029
                            [key] => _seleccion-embarcacion
                            [value] => 0
                        )

                    [data:protected] => Array
                        (
                            [id] => 1488029
                            [key] => _seleccion-embarcacion
                            [value] => 0
                        )

                )

            [22] => WC_Meta_Data Object
                (
                    [current_data:protected] => Array
                        (
                            [id] => 1488030
                            [key] => _detalles-producto
                            [value] => 
                        )

                    [data:protected] => Array
                        (
                            [id] => 1488030
                            [key] => _detalles-producto
                            [value] => 
                        )

                )

            [23] => WC_Meta_Data Object
                (
                    [current_data:protected] => Array
                        (
                            [id] => 1488031
                            [key] => _ficha-pdf-embarcacion
                            [value] => 
                        )

                    [data:protected] => Array
                        (
                            [id] => 1488031
                            [key] => _ficha-pdf-embarcacion
                            [value] => 
                        )

                )

            [24] => WC_Meta_Data Object
                (
                    [current_data:protected] => Array
                        (
                            [id] => 1488032
                            [key] => _eslora-embaracion
                            [value] => 
                        )

                    [data:protected] => Array
                        (
                            [id] => 1488032
                            [key] => _eslora-embaracion
                            [value] => 
                        )

                )

            [25] => WC_Meta_Data Object
                (
                    [current_data:protected] => Array
                        (
                            [id] => 1488033
                            [key] => _manga-embaracion
                            [value] => 
                        )

                    [data:protected] => Array
                        (
                            [id] => 1488033
                            [key] => _manga-embaracion
                            [value] => 
                        )

                )

            [26] => WC_Meta_Data Object
                (
                    [current_data:protected] => Array
                        (
                            [id] => 1488034
                            [key] => _peso-embaracion
                            [value] => 
                        )

                    [data:protected] => Array
                        (
                            [id] => 1488034
                            [key] => _peso-embaracion
                            [value] => 
                        )

                )

            [27] => WC_Meta_Data Object
                (
                    [current_data:protected] => Array
                        (
                            [id] => 1488035
                            [key] => _capacidad-embaracion
                            [value] => 
                        )

                    [data:protected] => Array
                        (
                            [id] => 1488035
                            [key] => _capacidad-embaracion
                            [value] => 
                        )

                )

            [28] => WC_Meta_Data Object
                (
                    [current_data:protected] => Array
                        (
                            [id] => 1488036
                            [key] => _categoria-embaracion
                            [value] => 
                        )

                    [data:protected] => Array
                        (
                            [id] => 1488036
                            [key] => _categoria-embaracion
                            [value] => 
                        )

                )

            [29] => WC_Meta_Data Object
                (
                    [current_data:protected] => Array
                        (
                            [id] => 1488037
                            [key] => _capacidad-combustible
                            [value] => 
                        )

                    [data:protected] => Array
                        (
                            [id] => 1488037
                            [key] => _capacidad-combustible
                            [value] => 
                        )

                )

            [30] => WC_Meta_Data Object
                (
                    [current_data:protected] => Array
                        (
                            [id] => 1488038
                            [key] => _capacidad-deposito-agua
                            [value] => 
                        )

                    [data:protected] => Array
                        (
                            [id] => 1488038
                            [key] => _capacidad-deposito-agua
                            [value] => 
                        )

                )

            [31] => WC_Meta_Data Object
                (
                    [current_data:protected] => Array
                        (
                            [id] => 1488039
                            [key] => _potencia-1-embaracion
                            [value] => 
                        )

                    [data:protected] => Array
                        (
                            [id] => 1488039
                            [key] => _potencia-1-embaracion
                            [value] => 
                        )

                )

            [32] => WC_Meta_Data Object
                (
                    [current_data:protected] => Array
                        (
                            [id] => 1488040
                            [key] => _potencia-2-embaracion
                            [value] => 
                        )

                    [data:protected] => Array
                        (
                            [id] => 1488040
                            [key] => _potencia-2-embaracion
                            [value] => 
                        )

                )

            [33] => WC_Meta_Data Object
                (
                    [current_data:protected] => Array
                        (
                            [id] => 1488041
                            [key] => _equipamiento-embarcacion
                            [value] => 
                        )

                    [data:protected] => Array
                        (
                            [id] => 1488041
                            [key] => _equipamiento-embarcacion
                            [value] => 
                        )

                )

            [34] => WC_Meta_Data Object
                (
                    [current_data:protected] => Array
                        (
                            [id] => 1488042
                            [key] => _equipamiento-opcional-embarcacion
                            [value] => 
                        )

                    [data:protected] => Array
                        (
                            [id] => 1488042
                            [key] => _equipamiento-opcional-embarcacion
                            [value] => 
                        )

                )

            [35] => WC_Meta_Data Object
                (
                    [current_data:protected] => Array
                        (
                            [id] => 1488043
                            [key] => _imagenes-grid-embarcacion|||0|_empty
                            [value] => 
                        )

                    [data:protected] => Array
                        (
                            [id] => 1488043
                            [key] => _imagenes-grid-embarcacion|||0|_empty
                            [value] => 
                        )

                )

            [36] => WC_Meta_Data Object
                (
                    [current_data:protected] => Array
                        (
                            [id] => 1488044
                            [key] => _galeria-embarcacion|||0|_empty
                            [value] => 
                        )

                    [data:protected] => Array
                        (
                            [id] => 1488044
                            [key] => _galeria-embarcacion|||0|_empty
                            [value] => 
                        )

                )

            [37] => WC_Meta_Data Object
                (
                    [current_data:protected] => Array
                        (
                            [id] => 1488045
                            [key] => _slider-motorizacion-recomendada|||0|_empty
                            [value] => 
                        )

                    [data:protected] => Array
                        (
                            [id] => 1488045
                            [key] => _slider-motorizacion-recomendada|||0|_empty
                            [value] => 
                        )

                )

            [38] => WC_Meta_Data Object
                (
                    [current_data:protected] => Array
                        (
                            [id] => 1488046
                            [key] => _slider-motorizacion-maxima|||0|_empty
                            [value] => 
                        )

                    [data:protected] => Array
                        (
                            [id] => 1488046
                            [key] => _slider-motorizacion-maxima|||0|_empty
                            [value] => 
                        )

                )

            [39] => WC_Meta_Data Object
                (
                    [current_data:protected] => Array
                        (
                            [id] => 1488047
                            [key] => _seleccion-motos
                            [value] => 0
                        )

                    [data:protected] => Array
                        (
                            [id] => 1488047
                            [key] => _seleccion-motos
                            [value] => 0
                        )

                )

            [40] => WC_Meta_Data Object
                (
                    [current_data:protected] => Array
                        (
                            [id] => 1488048
                            [key] => _descripcion-corta-motos
                            [value] => 
                        )

                    [data:protected] => Array
                        (
                            [id] => 1488048
                            [key] => _descripcion-corta-motos
                            [value] => 
                        )

                )

            [41] => WC_Meta_Data Object
                (
                    [current_data:protected] => Array
                        (
                            [id] => 1488049
                            [key] => _detalles-producto-motos
                            [value] => 
                        )

                    [data:protected] => Array
                        (
                            [id] => 1488049
                            [key] => _detalles-producto-motos
                            [value] => 
                        )

                )

            [42] => WC_Meta_Data Object
                (
                    [current_data:protected] => Array
                        (
                            [id] => 1488050
                            [key] => _ficha-pdf-motos
                            [value] => 
                        )

                    [data:protected] => Array
                        (
                            [id] => 1488050
                            [key] => _ficha-pdf-motos
                            [value] => 
                        )

                )

            [43] => WC_Meta_Data Object
                (
                    [current_data:protected] => Array
                        (
                            [id] => 1488051
                            [key] => _potencia-motos
                            [value] => 
                        )

                    [data:protected] => Array
                        (
                            [id] => 1488051
                            [key] => _potencia-motos
                            [value] => 
                        )

                )

            [44] => WC_Meta_Data Object
                (
                    [current_data:protected] => Array
                        (
                            [id] => 1488052
                            [key] => _capacidad-motos
                            [value] => 
                        )

                    [data:protected] => Array
                        (
                            [id] => 1488052
                            [key] => _capacidad-motos
                            [value] => 
                        )

                )

            [45] => WC_Meta_Data Object
                (
                    [current_data:protected] => Array
                        (
                            [id] => 1488053
                            [key] => _caracteristicas-motos
                            [value] => 
                        )

                    [data:protected] => Array
                        (
                            [id] => 1488053
                            [key] => _caracteristicas-motos
                            [value] => 
                        )

                )

            [46] => WC_Meta_Data Object
                (
                    [current_data:protected] => Array
                        (
                            [id] => 1488054
                            [key] => _imagenes-grid-motos|||0|_empty
                            [value] => 
                        )

                    [data:protected] => Array
                        (
                            [id] => 1488054
                            [key] => _imagenes-grid-motos|||0|_empty
                            [value] => 
                        )

                )

            [47] => WC_Meta_Data Object
                (
                    [current_data:protected] => Array
                        (
                            [id] => 1488055
                            [key] => _galeria-motos|||0|_empty
                            [value] => 
                        )

                    [data:protected] => Array
                        (
                            [id] => 1488055
                            [key] => _galeria-motos|||0|_empty
                            [value] => 
                        )

                )

            [48] => WC_Meta_Data Object
                (
                    [current_data:protected] => Array
                        (
                            [id] => 1488056
                            [key] => _association-productos-relacionados-motos|||0|_empty
                            [value] => 
                        )

                    [data:protected] => Array
                        (
                            [id] => 1488056
                            [key] => _association-productos-relacionados-motos|||0|_empty
                            [value] => 
                        )

                )

            [49] => WC_Meta_Data Object
                (
                    [current_data:protected] => Array
                        (
                            [id] => 1488057
                            [key] => _seleccion-fliteboard
                            [value] => 1
                        )

                    [data:protected] => Array
                        (
                            [id] => 1488057
                            [key] => _seleccion-fliteboard
                            [value] => 1
                        )

                )

            [50] => WC_Meta_Data Object
                (
                    [current_data:protected] => Array
                        (
                            [id] => 1488058
                            [key] => _background-color
                            [value] => #C9BCB0
                        )

                    [data:protected] => Array
                        (
                            [id] => 1488058
                            [key] => _background-color
                            [value] => #C9BCB0
                        )

                )

            [51] => WC_Meta_Data Object
                (
                    [current_data:protected] => Array
                        (
                            [id] => 1488059
                            [key] => _description-fliteboard-grid
                            [value] => 

Experts


Level up with the 4'2" ULTRA.
Minimal swing weight combined with an 80cm mast and footstraps lets you test the limits of what's possible on an eFoil.

1.28m, 54 litres - Smallest in the world 
                        )

                    [data:protected] => Array
                        (
                            [id] => 1488059
                            [key] => _description-fliteboard-grid
                            [value] => 

Experts


Level up with the 4'2" ULTRA.
Minimal swing weight combined with an 80cm mast and footstraps lets you test the limits of what's possible on an eFoil.

1.28m, 54 litres - Smallest in the world 
                        )

                )

            [52] => WC_Meta_Data Object
                (
                    [current_data:protected] => Array
                        (
                            [id] => 1488060
                            [key] => _descripcion-corta-fliteboard
                            [value] => 

Expert riders


The most extreme eFoil in the world.

For seasoned riders who want to push the boundaries of what's possible on an eFoil. Optional footstraps on ULTRA or ride stripped back ULTRA L.

How do you beat the world's best eFoil? With a lighter, more agile version. For a responsive ride like a surf foil, with the power of an eFoil. ->Choose the new ULTRA L

Specifications: - Board: Carbon. - Propulsion: Propeller with prop guard, True Glide propeller or Flite Jet - Mast: 75cm or 80cm - Size 4'2" x 23" (128 cm x 58 cm) - Volume 54 liters
) [data:protected] => Array ( [id] => 1488060 [key] => _descripcion-corta-fliteboard [value] =>
Expert riders
The most extreme eFoil in the world. For seasoned riders who want to push the boundaries of what's possible on an eFoil. Optional footstraps on ULTRA or ride stripped back ULTRA L. How do you beat the world's best eFoil? With a lighter, more agile version. For a responsive ride like a surf foil, with the power of an eFoil. ->Choose the new ULTRA L
Specifications: - Board: Carbon. - Propulsion: Propeller with prop guard, True Glide propeller or Flite Jet - Mast: 75cm or 80cm - Size 4'2" x 23" (128 cm x 58 cm) - Volume 54 liters
) ) [53] => WC_Meta_Data Object ( [current_data:protected] => Array ( [id] => 1488061 [key] => _descripcion-intro-foil-alas-fliteboard [value] => ) [data:protected] => Array ( [id] => 1488061 [key] => _descripcion-intro-foil-alas-fliteboard [value] => ) ) [54] => WC_Meta_Data Object ( [current_data:protected] => Array ( [id] => 1488062 [key] => _descripcion-texto-foil-alas-fliteboard [value] => ) [data:protected] => Array ( [id] => 1488062 [key] => _descripcion-texto-foil-alas-fliteboard [value] => ) ) [55] => WC_Meta_Data Object ( [current_data:protected] => Array ( [id] => 1488063 [key] => _caracteristicas-fliteboard [value] =>
The Fliteboard Series 3 configuration includes
Board
Board case
Flitecell
Flitecell case
Wing set (front wing and stabilizer)
Efoil
Efoil case
Charger
Charger case
Accessories
2 years warranty
) [data:protected] => Array ( [id] => 1488063 [key] => _caracteristicas-fliteboard [value] =>
The Fliteboard Series 3 configuration includes
Board
Board case
Flitecell
Flitecell case
Wing set (front wing and stabilizer)
Efoil
Efoil case
Charger
Charger case
Accessories
2 years warranty
) ) [56] => WC_Meta_Data Object ( [current_data:protected] => Array ( [id] => 1488064 [key] => _galeria-fliteboard|||0|value [value] => _ ) [data:protected] => Array ( [id] => 1488064 [key] => _galeria-fliteboard|||0|value [value] => _ ) ) [57] => WC_Meta_Data Object ( [current_data:protected] => Array ( [id] => 1488065 [key] => _galeria-fliteboard|||1|value [value] => _ ) [data:protected] => Array ( [id] => 1488065 [key] => _galeria-fliteboard|||1|value [value] => _ ) ) [58] => WC_Meta_Data Object ( [current_data:protected] => Array ( [id] => 1488066 [key] => _galeria-fliteboard|||2|value [value] => _ ) [data:protected] => Array ( [id] => 1488066 [key] => _galeria-fliteboard|||2|value [value] => _ ) ) [59] => WC_Meta_Data Object ( [current_data:protected] => Array ( [id] => 1488067 [key] => _galeria-fliteboard|||3|value [value] => _ ) [data:protected] => Array ( [id] => 1488067 [key] => _galeria-fliteboard|||3|value [value] => _ ) ) [60] => WC_Meta_Data Object ( [current_data:protected] => Array ( [id] => 1488068 [key] => _galeria-fliteboard|||4|value [value] => _ ) [data:protected] => Array ( [id] => 1488068 [key] => _galeria-fliteboard|||4|value [value] => _ ) ) [61] => WC_Meta_Data Object ( [current_data:protected] => Array ( [id] => 1488069 [key] => _galeria-fliteboard|||5|value [value] => _ ) [data:protected] => Array ( [id] => 1488069 [key] => _galeria-fliteboard|||5|value [value] => _ ) ) [62] => WC_Meta_Data Object ( [current_data:protected] => Array ( [id] => 1488070 [key] => _galeria-fliteboard|||6|value [value] => _ ) [data:protected] => Array ( [id] => 1488070 [key] => _galeria-fliteboard|||6|value [value] => _ ) ) [63] => WC_Meta_Data Object ( [current_data:protected] => Array ( [id] => 1488071 [key] => _galeria-fliteboard|||7|value [value] => _ ) [data:protected] => Array ( [id] => 1488071 [key] => _galeria-fliteboard|||7|value [value] => _ ) ) [64] => WC_Meta_Data Object ( [current_data:protected] => Array ( [id] => 1488072 [key] => _galeria-fliteboard|img-bloque|0|0|value [value] => 4770 ) [data:protected] => Array ( [id] => 1488072 [key] => _galeria-fliteboard|img-bloque|0|0|value [value] => 4770 ) ) [65] => WC_Meta_Data Object ( [current_data:protected] => Array ( [id] => 1488073 [key] => _galeria-fliteboard|img-bloque|1|0|value [value] => 4742 ) [data:protected] => Array ( [id] => 1488073 [key] => _galeria-fliteboard|img-bloque|1|0|value [value] => 4742 ) ) [66] => WC_Meta_Data Object ( [current_data:protected] => Array ( [id] => 1488074 [key] => _galeria-fliteboard|img-bloque|2|0|value [value] => 4762 ) [data:protected] => Array ( [id] => 1488074 [key] => _galeria-fliteboard|img-bloque|2|0|value [value] => 4762 ) ) [67] => WC_Meta_Data Object ( [current_data:protected] => Array ( [id] => 1488075 [key] => _galeria-fliteboard|img-bloque|3|0|value [value] => 4758 ) [data:protected] => Array ( [id] => 1488075 [key] => _galeria-fliteboard|img-bloque|3|0|value [value] => 4758 ) ) [68] => WC_Meta_Data Object ( [current_data:protected] => Array ( [id] => 1488076 [key] => _galeria-fliteboard|img-bloque|4|0|value [value] => 4766 ) [data:protected] => Array ( [id] => 1488076 [key] => _galeria-fliteboard|img-bloque|4|0|value [value] => 4766 ) ) [69] => WC_Meta_Data Object ( [current_data:protected] => Array ( [id] => 1488077 [key] => _galeria-fliteboard|img-bloque|5|0|value [value] => 4746 ) [data:protected] => Array ( [id] => 1488077 [key] => _galeria-fliteboard|img-bloque|5|0|value [value] => 4746 ) ) [70] => WC_Meta_Data Object ( [current_data:protected] => Array ( [id] => 1488078 [key] => _galeria-fliteboard|img-bloque|6|0|value [value] => 4754 ) [data:protected] => Array ( [id] => 1488078 [key] => _galeria-fliteboard|img-bloque|6|0|value [value] => 4754 ) ) [71] => WC_Meta_Data Object ( [current_data:protected] => Array ( [id] => 1488079 [key] => _galeria-fliteboard|img-bloque|7|0|value [value] => 4738 ) [data:protected] => Array ( [id] => 1488079 [key] => _galeria-fliteboard|img-bloque|7|0|value [value] => 4738 ) ) [72] => WC_Meta_Data Object ( [current_data:protected] => Array ( [id] => 1488080 [key] => _seleccion-motores [value] => 0 ) [data:protected] => Array ( [id] => 1488080 [key] => _seleccion-motores [value] => 0 ) ) [73] => WC_Meta_Data Object ( [current_data:protected] => Array ( [id] => 1488081 [key] => _descripcion-corta-motores [value] => ) [data:protected] => Array ( [id] => 1488081 [key] => _descripcion-corta-motores [value] => ) ) [74] => WC_Meta_Data Object ( [current_data:protected] => Array ( [id] => 1488082 [key] => _ficha-pdf-motores [value] => ) [data:protected] => Array ( [id] => 1488082 [key] => _ficha-pdf-motores [value] => ) ) [75] => WC_Meta_Data Object ( [current_data:protected] => Array ( [id] => 1488083 [key] => _tipo-motor [value] => 4 TIEMPOS ) [data:protected] => Array ( [id] => 1488083 [key] => _tipo-motor [value] => 4 TIEMPOS ) ) [76] => WC_Meta_Data Object ( [current_data:protected] => Array ( [id] => 1488084 [key] => _cilindrada-motor [value] => 996cc ) [data:protected] => Array ( [id] => 1488084 [key] => _cilindrada-motor [value] => 996cc ) ) [77] => WC_Meta_Data Object ( [current_data:protected] => Array ( [id] => 1488085 [key] => _num-cilindros-motor [value] => 4/In-line, SOHC ) [data:protected] => Array ( [id] => 1488085 [key] => _num-cilindros-motor [value] => 4/In-line, SOHC ) ) [78] => WC_Meta_Data Object ( [current_data:protected] => Array ( [id] => 1488086 [key] => _diametro-motor [value] => 65.0 mm x 75.0 mm ) [data:protected] => Array ( [id] => 1488086 [key] => _diametro-motor [value] => 65.0 mm x 75.0 mm ) ) [79] => WC_Meta_Data Object ( [current_data:protected] => Array ( [id] => 1488087 [key] => _potencia-eje-motor [value] => 36.8 / 5500 rpm ) [data:protected] => Array ( [id] => 1488087 [key] => _potencia-eje-motor [value] => 36.8 / 5500 rpm ) ) [80] => WC_Meta_Data Object ( [current_data:protected] => Array ( [id] => 1488088 [key] => _rango-motor [value] => 5000 - 6000 rpm ) [data:protected] => Array ( [id] => 1488088 [key] => _rango-motor [value] => 5000 - 6000 rpm ) ) [81] => WC_Meta_Data Object ( [current_data:protected] => Array ( [id] => 1488089 [key] => _lubricacion-motor [value] => Cárter húmedo ) [data:protected] => Array ( [id] => 1488089 [key] => _lubricacion-motor [value] => Cárter húmedo ) ) [82] => WC_Meta_Data Object ( [current_data:protected] => Array ( [id] => 1488090 [key] => _inyeccion-motor [value] => EFI ) [data:protected] => Array ( [id] => 1488090 [key] => _inyeccion-motor [value] => EFI ) ) [83] => WC_Meta_Data Object ( [current_data:protected] => Array ( [id] => 1488091 [key] => _ignicion-motor [value] => TCI ) [data:protected] => Array ( [id] => 1488091 [key] => _ignicion-motor [value] => TCI ) ) [84] => WC_Meta_Data Object ( [current_data:protected] => Array ( [id] => 1488092 [key] => _arranque-motor [value] => Eléctrico con Primer Start ) [data:protected] => Array ( [id] => 1488092 [key] => _arranque-motor [value] => Eléctrico con Primer Start ) ) [85] => WC_Meta_Data Object ( [current_data:protected] => Array ( [id] => 1488093 [key] => _marchas-motor [value] => 1.85 (24:13) ) [data:protected] => Array ( [id] => 1488093 [key] => _marchas-motor [value] => 1.85 (24:13) ) ) [86] => WC_Meta_Data Object ( [current_data:protected] => Array ( [id] => 1488094 [key] => _altura-motor [value] => ) [data:protected] => Array ( [id] => 1488094 [key] => _altura-motor [value] => ) ) [87] => WC_Meta_Data Object ( [current_data:protected] => Array ( [id] => 1488095 [key] => _capacidad-motor [value] => 2.1 litros ) [data:protected] => Array ( [id] => 1488095 [key] => _capacidad-motor [value] => 2.1 litros ) ) [88] => WC_Meta_Data Object ( [current_data:protected] => Array ( [id] => 1488096 [key] => _peso-motor [value] => F50HETL: 114kg / F50HEDL: 107kg ) [data:protected] => Array ( [id] => 1488096 [key] => _peso-motor [value] => F50HETL: 114kg / F50HEDL: 107kg ) ) [89] => WC_Meta_Data Object ( [current_data:protected] => Array ( [id] => 1488097 [key] => _control-motor [value] => ) [data:protected] => Array ( [id] => 1488097 [key] => _control-motor [value] => ) ) [90] => WC_Meta_Data Object ( [current_data:protected] => Array ( [id] => 1488098 [key] => _trimado-motor [value] => ) [data:protected] => Array ( [id] => 1488098 [key] => _trimado-motor [value] => ) ) [91] => WC_Meta_Data Object ( [current_data:protected] => Array ( [id] => 1488099 [key] => _bobina-motor [value] => ) [data:protected] => Array ( [id] => 1488099 [key] => _bobina-motor [value] => ) ) [92] => WC_Meta_Data Object ( [current_data:protected] => Array ( [id] => 1488100 [key] => _helice-motor [value] => ) [data:protected] => Array ( [id] => 1488100 [key] => _helice-motor [value] => ) ) [93] => WC_Meta_Data Object ( [current_data:protected] => Array ( [id] => 1488101 [key] => _contrarotacion-motor [value] => ) [data:protected] => Array ( [id] => 1488101 [key] => _contrarotacion-motor [value] => ) ) [94] => WC_Meta_Data Object ( [current_data:protected] => Array ( [id] => 1488102 [key] => _shallow-water-motor [value] => ) [data:protected] => Array ( [id] => 1488102 [key] => _shallow-water-motor [value] => ) ) [95] => WC_Meta_Data Object ( [current_data:protected] => Array ( [id] => 1488103 [key] => _tilt-motor [value] => ) [data:protected] => Array ( [id] => 1488103 [key] => _tilt-motor [value] => ) ) [96] => WC_Meta_Data Object ( [current_data:protected] => Array ( [id] => 1488104 [key] => _digital-network-motor [value] => ) [data:protected] => Array ( [id] => 1488104 [key] => _digital-network-motor [value] => ) ) [97] => WC_Meta_Data Object ( [current_data:protected] => Array ( [id] => 1488105 [key] => _sistema-cambio-motor [value] => ) [data:protected] => Array ( [id] => 1488105 [key] => _sistema-cambio-motor [value] => ) ) [98] => WC_Meta_Data Object ( [current_data:protected] => Array ( [id] => 1488106 [key] => _full-tilt-motor [value] => ) [data:protected] => Array ( [id] => 1488106 [key] => _full-tilt-motor [value] => ) ) [99] => WC_Meta_Data Object ( [current_data:protected] => Array ( [id] => 1488107 [key] => _observaciones-motor [value] => ) [data:protected] => Array ( [id] => 1488107 [key] => _observaciones-motor [value] => ) ) [100] => WC_Meta_Data Object ( [current_data:protected] => Array ( [id] => 1488108 [key] => _galeria-motores|||0|_empty [value] => ) [data:protected] => Array ( [id] => 1488108 [key] => _galeria-motores|||0|_empty [value] => ) ) [101] => WC_Meta_Data Object ( [current_data:protected] => Array ( [id] => 1488109 [key] => _seleccion-plataformas [value] => 0 ) [data:protected] => Array ( [id] => 1488109 [key] => _seleccion-plataformas [value] => 0 ) ) [102] => WC_Meta_Data Object ( [current_data:protected] => Array ( [id] => 1488110 [key] => _descripcion-corta-plataformas [value] => ) [data:protected] => Array ( [id] => 1488110 [key] => _descripcion-corta-plataformas [value] => ) ) [103] => WC_Meta_Data Object ( [current_data:protected] => Array ( [id] => 1488111 [key] => _ficha-pdf-plataformas [value] => ) [data:protected] => Array ( [id] => 1488111 [key] => _ficha-pdf-plataformas [value] => ) ) [104] => WC_Meta_Data Object ( [current_data:protected] => Array ( [id] => 1488112 [key] => _caracteristicas-plataformas [value] => ) [data:protected] => Array ( [id] => 1488112 [key] => _caracteristicas-plataformas [value] => ) ) [105] => WC_Meta_Data Object ( [current_data:protected] => Array ( [id] => 1488113 [key] => _imagenes-grid-plataformas|||0|_empty [value] => ) [data:protected] => Array ( [id] => 1488113 [key] => _imagenes-grid-plataformas|||0|_empty [value] => ) ) [106] => WC_Meta_Data Object ( [current_data:protected] => Array ( [id] => 1488114 [key] => _galeria-plataformas|||0|_empty [value] => ) [data:protected] => Array ( [id] => 1488114 [key] => _galeria-plataformas|||0|_empty [value] => ) ) ) [legacy_datastore_props:protected] => Array ( ) [product_type] => bundle [is_nyp] => )
Discover