YAMAHA SUPERJET 700 - 2000 - Second hand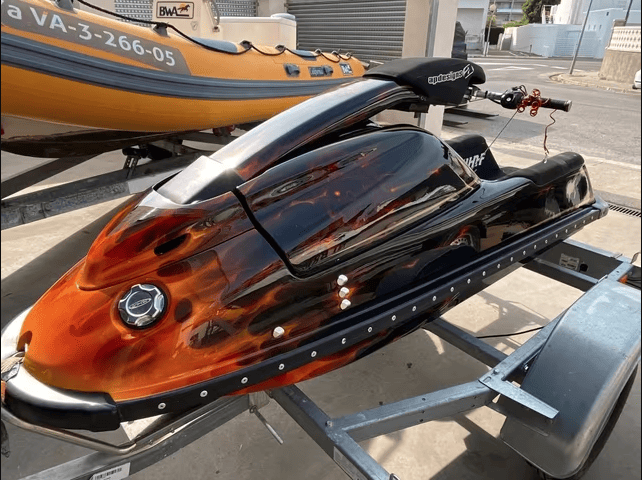 YAMAHA SUPERJET 700 – 2000
Yamaha Superjet 700 – Year 2000. Registered and documentation up to date.
Engine: 2 Cylinders, 701cc, 2 Stroke.
Tank 18 Litres.
Measurements: 2,24m x 0,68m (139 kgs).
Capacity 1 person.
Many extras: arm spring, pad, hydro-turf mats, custom style paint (cost over 1.000€). Trailer not included.
Name change fees not included.
Features YAMAHA SUPERJET 700 - 2000