Easy-to-handle power.
As well as a High Output version of our TR-1 engine, the new VX also has a newly designed narrow seat and deep, wide footwells for easier handling, plus our revolutionary RiDE™ control technology. This intuitive, user-friendly system brings an immediate level of confidence, even to less experienced riders.
This latest WaveRunner VX, with its sleek new deck styling, attractive colours and graphics, offers an unbeatable package of exciting, ultra-capable and enjoyable on-water performance – class-leading quality in fact. Check it out and you'll see that no other watercraft can actually do that.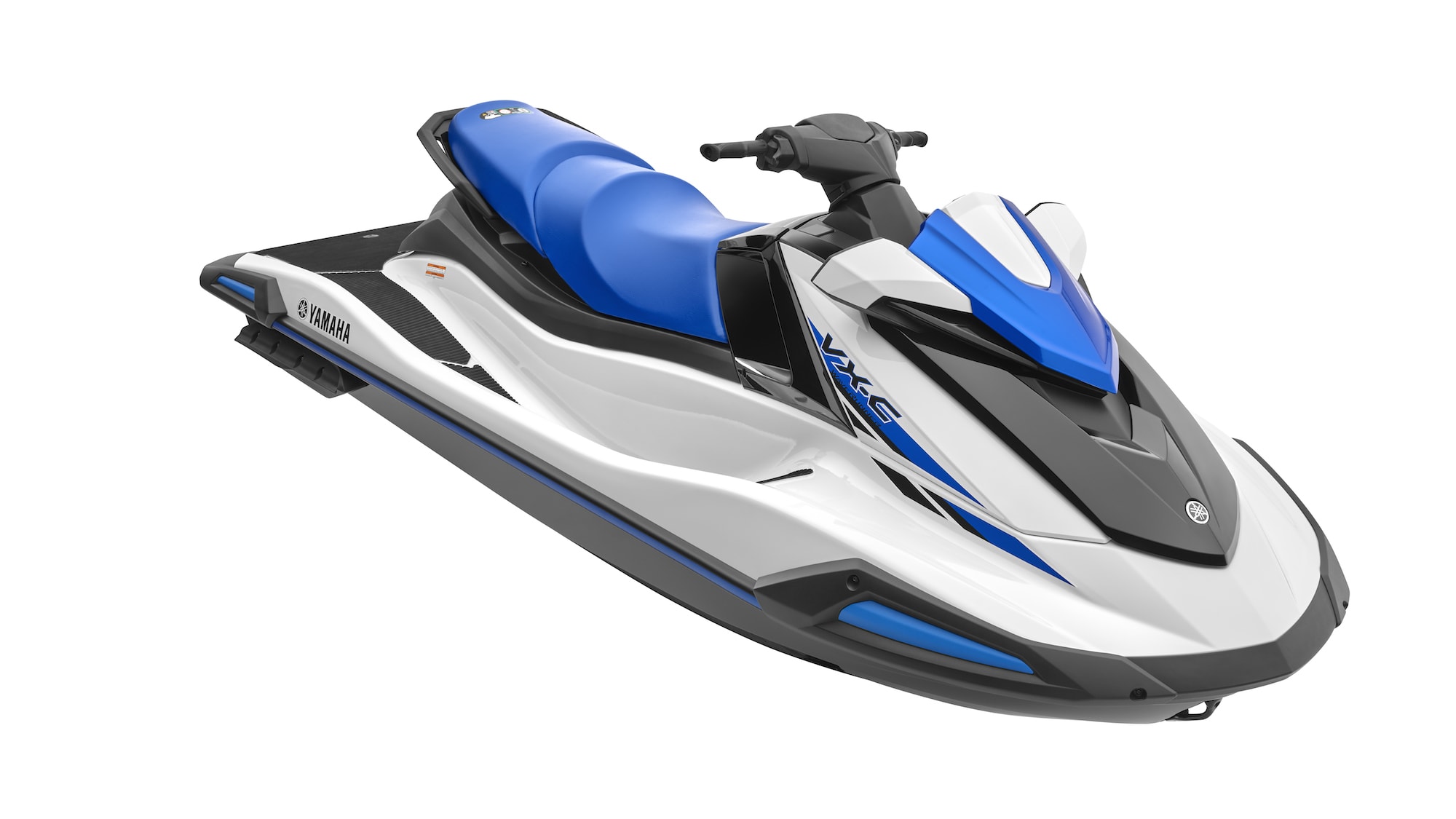 Yamaha VX-C
Performance, style, comfort and handling, combined with excellent economy, low maintenance and many great new features – all guarantee the new jet ski Yamaha VX's position among the most popular watercraft. Plus, of course, it has the incredible versatility for which the VX line is famous.
From
14.050,00

€
incl. VAT

115hp

3
To consult
Features Yamaha VX-C
Excellent new ergonomic driving position
Adventurous new styling, colours and graphics
Revolutionary RiDE system for intuitive control
Powerful TR-1 High Output 1049cc three-cylinder engine
Easy re-boarding with extended re-mount platform
Huge and practical storage – 114 L capacity
Large, watertight glove box and separate phone storage
Convenient self-draining footwells
Electronic Reverse
Large dual mirrors