SALPA Laver 52X
Salpa Laver 23XL is the inboard version of the Laver 23X. The first pro of an inboard engine is to leave enough space for a full beam bathing platform, perfect for diving and being in contact with the water, and used in the best way to guarantee a habitability below deck normally unheard of on a 7.60 metre boat. The standard Mercruiser engine options include a diesel (Bravo 3 – 170hp) or petrol (Alpha One – 250hp) version, depending on the customer's preferences.
The construction is impeccable: the resin is vacuum infused, while the finish is cured and the colour patterns are well chosen, so despite a hull designed for cruising, the rough water proves that the Salpa Laver 23XL can perform well in any conditions.
A rear-facing sundeck is well protected by a low handrail and fender brackets. It can be extended by tilting the rear settee seat. A passageway to port leads to the cockpit, where a dinette develops around a U-shaped settee to starboard and a removable central table. To complete the amenities, there is a fridge and freshwater shower. The companionway door is transparent but opaque, so both sun and privacy play their part. Two steps down lead to four berths: two amidships under the cockpit, with plenty of headroom. The bathroom offers plenty of space and reinforces the feeling of being on a larger boat.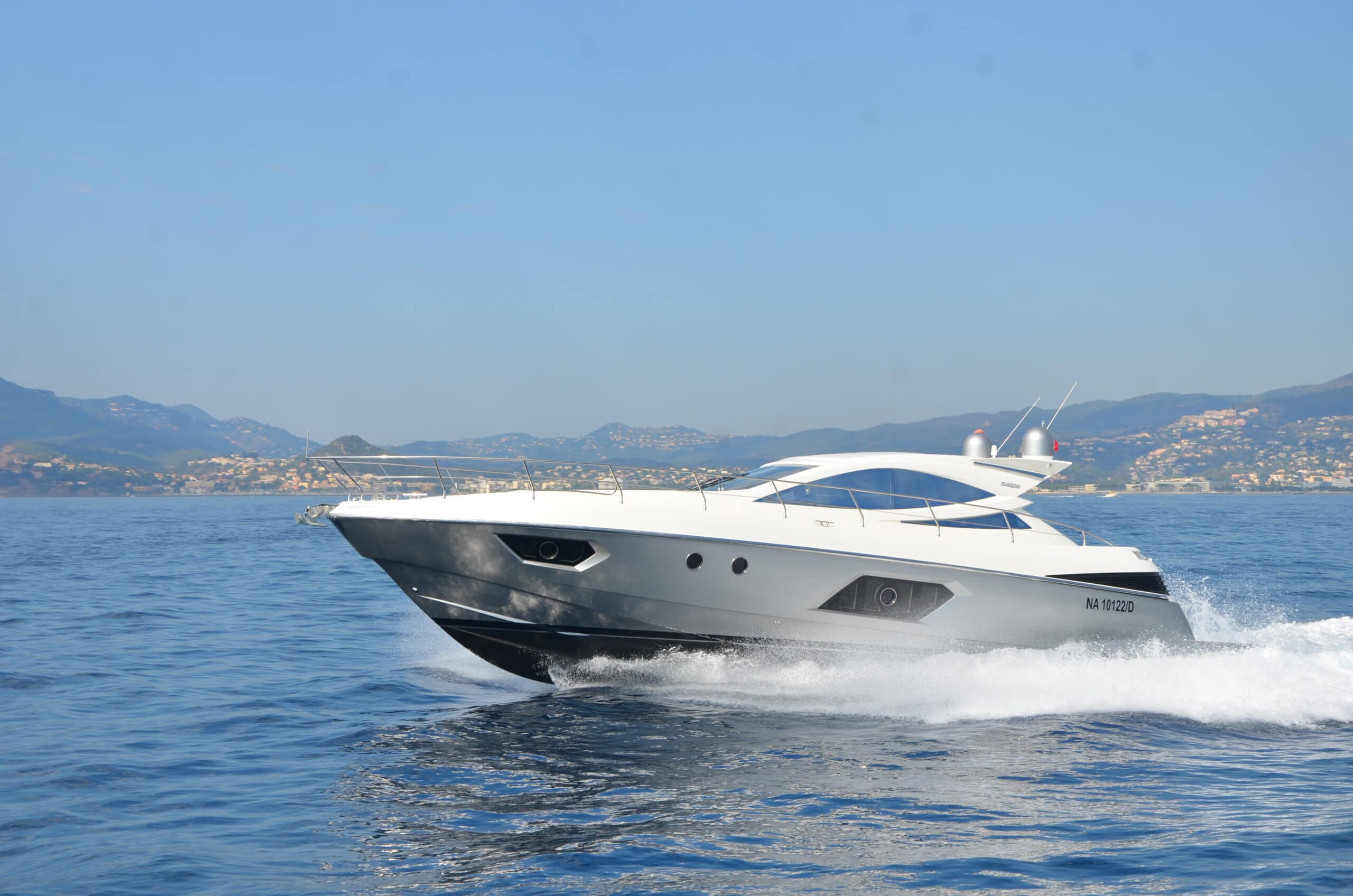 Features SALPA Laver 52X




Recommended engine power:
170 HP


Maximum engine power:
300 HP
Casco blanco
Balcón de acero inoxidable
n. 4 Cornamusas de acero inoxidable Rodillo de proa
Depósito de acero inoxidable
Ventilador para ventilación de la sala de tanques
Ventilador del compartimento del motor
Sistema automático de extinción de incendios
Indicador de nivel de combustible
Depósito de agua de 70 l
Autoclave
Bomba de achique automática
Bomba de achique manual
Autovaciado cabina
Sistema eléctrico de 12 V
Interruptores magnetotérmicos
Interruptor de batería
Compartimento de la batería
Luces de navegación
Luz profunda
Tablero de instrumentos
Toma USB para cargar el teléfono móvil
Brújula
Bocina
Volante de acero inoxidable y cuero negro
Cáncamo de acero en la rueda de proa
Cabrestante 500 W + cadena Mt.30 + ancla 7,5 Kg
Cojín de sol de proa
Extensión del cojín del sofá de popa
Cocina de gas
Nevera de bañera
Sistema estéreo FUSION BT + altavoces de cabina
Cubierta de la consola
Cubierta de la bañera
Toldo frontal + cubierta nocturna con arcos de acero inoxidable
Flaps hidráulicos con indicador de posición y control automático
Plataforma de popa de teca sintética
Bañera de teca sintética y plataformas de baño
Casco de color
Caldera + sistema de agua caliente
Hélice de proa
Luces subacuáticas nr.2 + Nr.3 Luces de cortesía en cabina
GPS Chart-plotter GARMIN 6″ + Sonda Fish-finder
WC eléctrico y sistema de aguas negras
Motorization
Properly motorize your boat