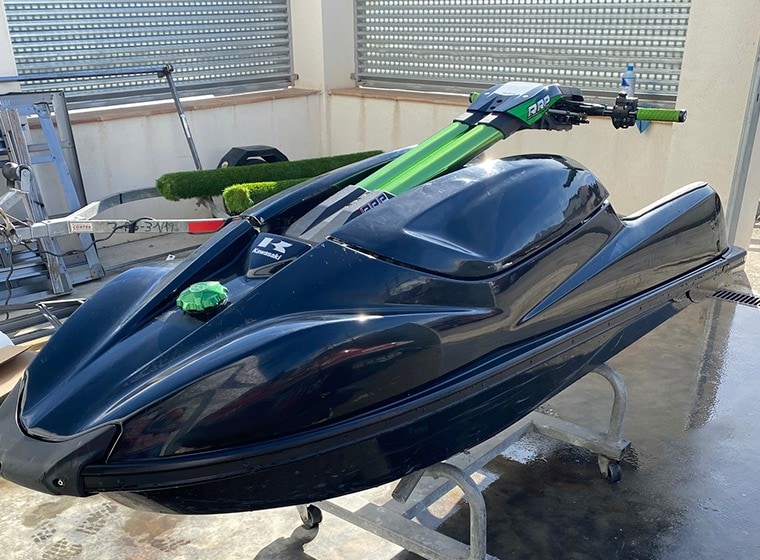 KAWASAKI SXR 1500 – 2017
Kawasaki jet ski in good condition.

152
Features KAWASAKI SXR 1500 - 2017
ENGINE KAWASAKi TYPE 4-stroke / 7,500 rpm POWER 152 hp
– FUEL CAPACITY (litres): 23 L. Aluminium fuel cap.
LIST CHANGE (IMP.+TRAMITE): NOT APPLICABLE
– Many extras: floor mats, RRP arm, fibre cover, cover, aluminium pad, etc…
– Very good condition. Registered in 7th SPANISH list – Taxes paid.
– Serviced and oil change done. Battery changed.
– Delivered with new steering cable, Solas propeller and turbine changed in December.