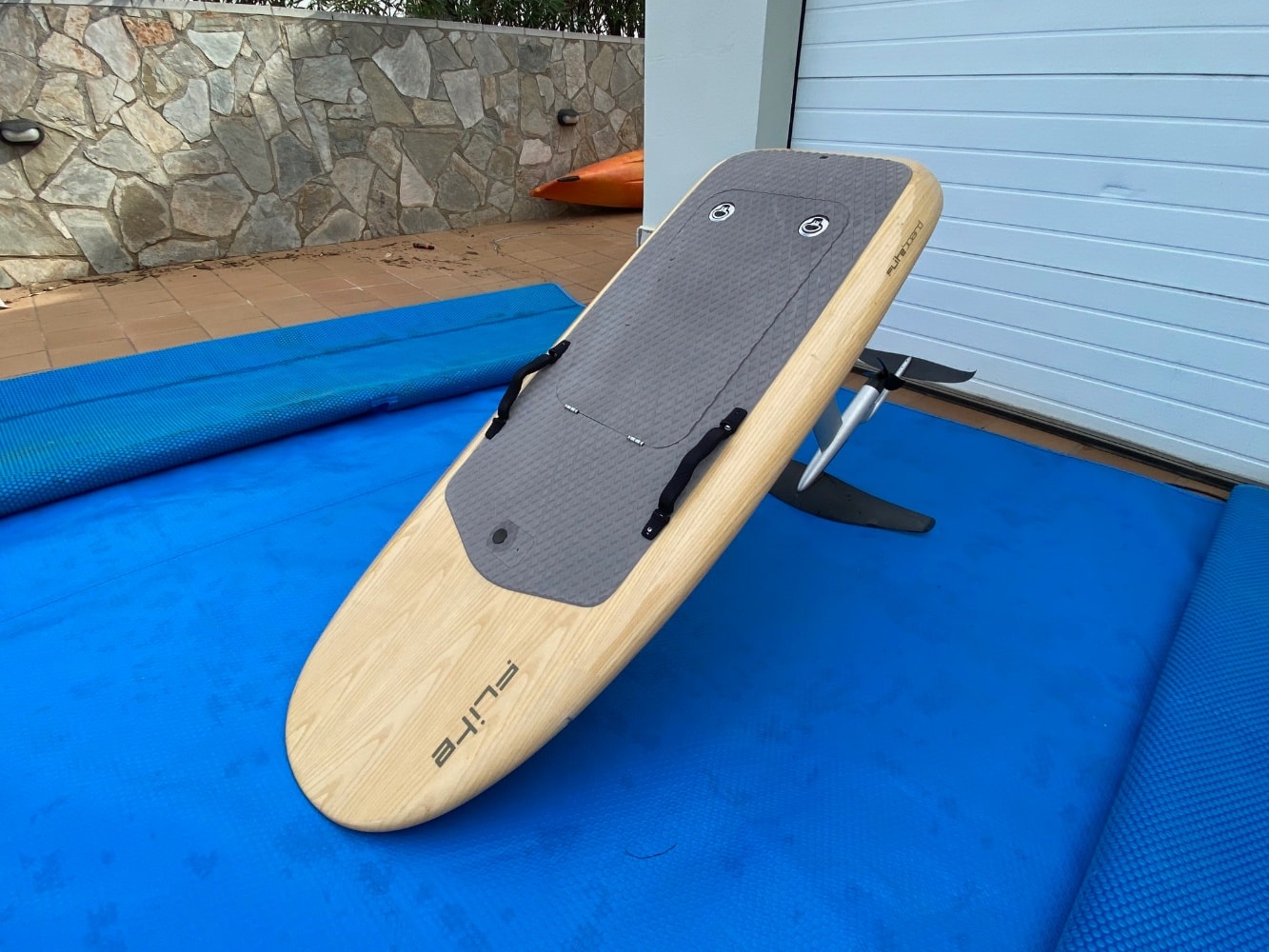 Fliteboard – DEMO unit –
For sale E-FOIL brand FLITEBOARD in IMPECCABLE condition, DEMO UNIT VERY LITTLE USE. Board and carpets in impeccable condition. Overhaul just passed, valued at 250€.
Condition as new, factory warranty until 2022. (New price is 13.700€).
Includes all boxes, covers, manual, charger and wireless controller. Immediate delivery. Transmitted with invoice.
Features Fliteboard - DEMO unit -
Model: FLITEBOARD 99l, colour ASH (WOOD), in immaculate condition.
E-foil 75cm, silver colour.
EXPLORE battery (the big one, with longer autonomy).
Wing CRUISER 1100 (very stable)
Engine: Electric
Observations: IMPECCABLE CONDITION. DEMO UNIT. MAXIMUM SPEED: UP TO 45 KM/H AND RANGE UP TO 50 KM.